Sunday, 12th August 2007
Walk:
Hawes End, Brandelhow Park, Manesty Park, Grange, Castle Crag, Tongue Gill, High Spy, Maiden Moor, Hause Gate, Cat Bells, Hawes End
Start Point:
Hawes End
Grid Ref:
NY 247 211
Distance:
10 miles
Ascent:
3,200 feet
Weather:
A dull but dry start with rain developing then clearing later in the day.
Accompanied by:

Marie (leader), Ray, Many, John D

Comments:
A pleasant walk through the woods but quite a heavy downpour when we reached Grange. Good views on the tops with some mist over Glaramara and Dale Head.
Scroll down to see photos of the walk
Looks like we have a helping hand for this walk
A tranquil scene at Victoria Bay as we walk through Brandelhowe Park
Brandelhow Bay gives a good view of Walla Crag
Castle Crag comes into view
The mirror-like water of the River Derwent break up as it tumbles over stones in the foreground
The zig-zag on the spoil heap leading up to Castle Crag - where are the passing places?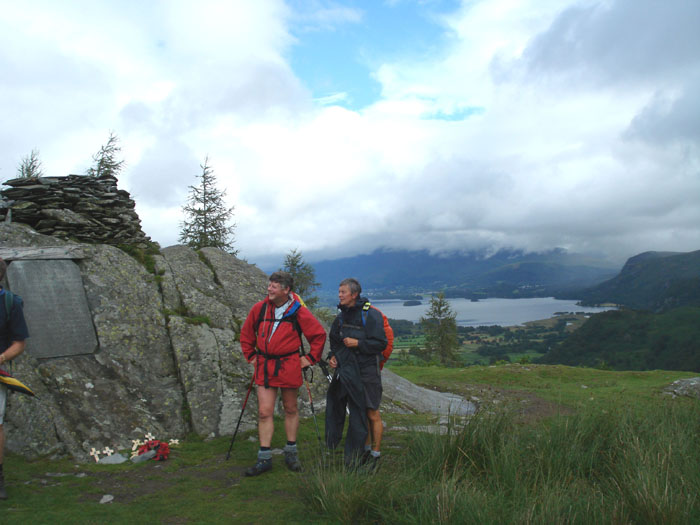 Marie and John inspect the memorial on the summit of Castle Crag
An unusual cairn on the ascent to Castle Crag - there are quite a few of these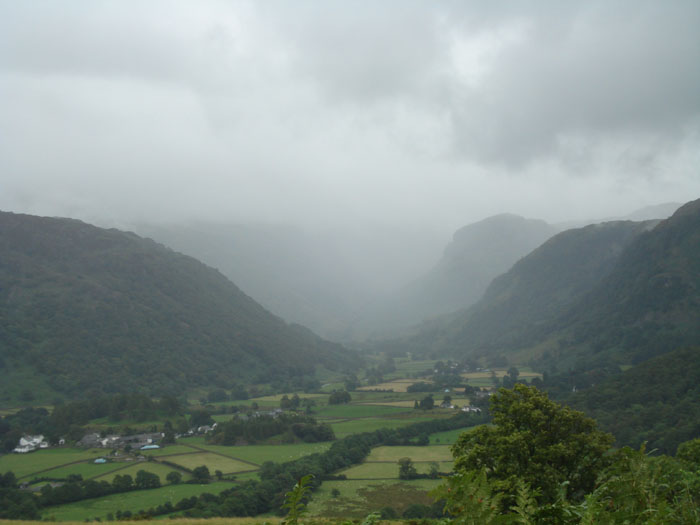 Eagle Crag emerges from the mist at the end of the Stonethwaite Valley
Mine workings at the disused Rigghead quarry- but the tunnel does not go far
Looking over Rigghead quarry to Tongue Gill
A sunny Glaramara peaks out from below the low cloud
Eagle Crag, now clear of mist, with the Ullscarf ridge behind
The rocky face of Hindscarth
Littletown does look rather small from here
Clouds brush the top of Blencathra while the sun catches some houses in Keswick
Ard Crags, left of centre, are swamped by Causey Pike and Crag Hill
The light picks out the ridges on Scar Crags, with Causey Pike and Grisedale to the right
Leaving the rocky top of Cat Bells the route down is obvious
The green Newlands Valley leads down to Hindscarth, Robinson and Red Pike
Bassenthwaite, with Binsey and Skiddaw to the right
A last look back at Cat Bells reveals another group of 'summiters'