Sunday, 16th December 2007
Walk:
Burton-in-Kendal, Hutton Roof Crags, Farleton Knott, Burton-in-Kendal
Start Point:
Burton-in-Kendal car park
Grid Ref:
SD 531 765
Distance:
9.5 miles
Ascent:
1,500 feet
Weather:
A brisk cold day, mainly cloudy and a little wind on top
Accompanied by:

Mike (leader), David, Malcolm, Bill, Marjorie, Ray, Mandy, John L, Betsy, John D, Marie, Joyce, Pauline,

Comments:
An interesting walk through large areas of limestone pavement, following the Limestone Link for part of the way.
Scroll down to see photos of the walk
Gathering together at Burton-in-Kendal car park - but what caught Marie's attention?
Even more people getting ready to walk
Time to take a layer off - but it will be colder on the top
Holme Fell Crags summit
and again
Time to find shelter for our coffee stop - it's a cold wind today
Interesting limestone features
Mike checks the sign before he lets us enter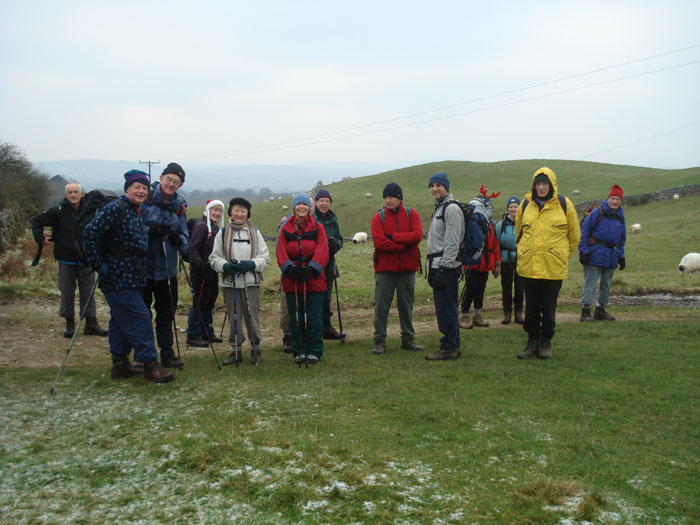 Looks like John has antlers growing out of his backpack
Layers of limestone provide a fitting backdrop for this shot
Is that the Pied Piper at the front - as we all follow dutifully in line?
Farleton Knott
and again
The wall provides a good wind break for our lunch stop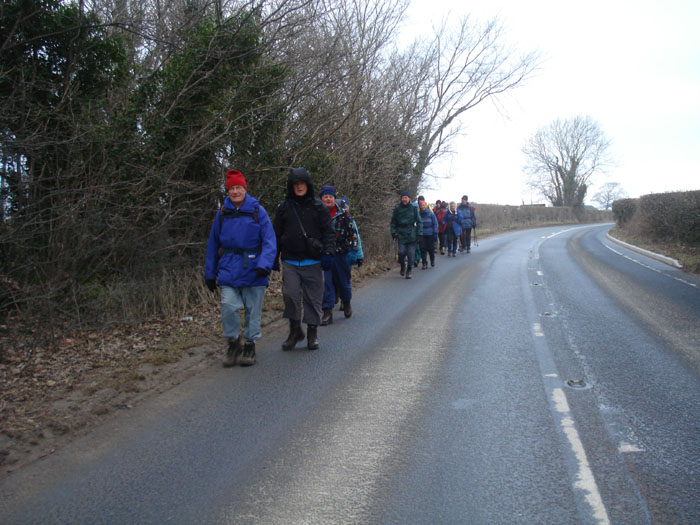 Left, right, left, right - but I think David wants to remain incognito
The limestone pavement looks quite barren in its winter dress
Speaks for itself
I wonder what gives the water its colour?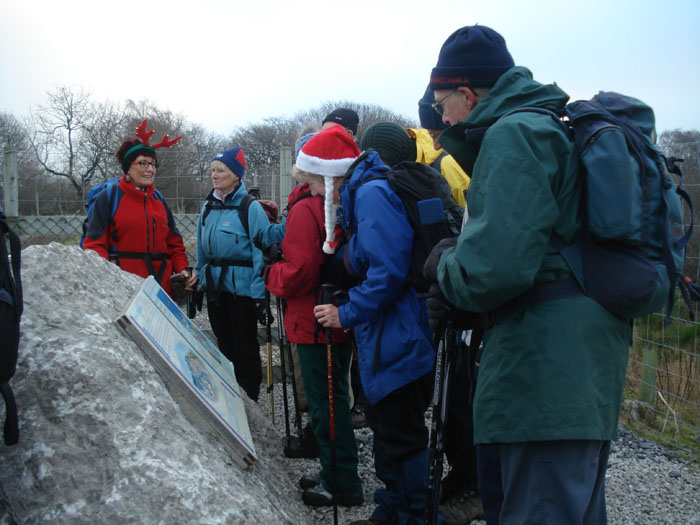 Perhaps the information board will tell me . . .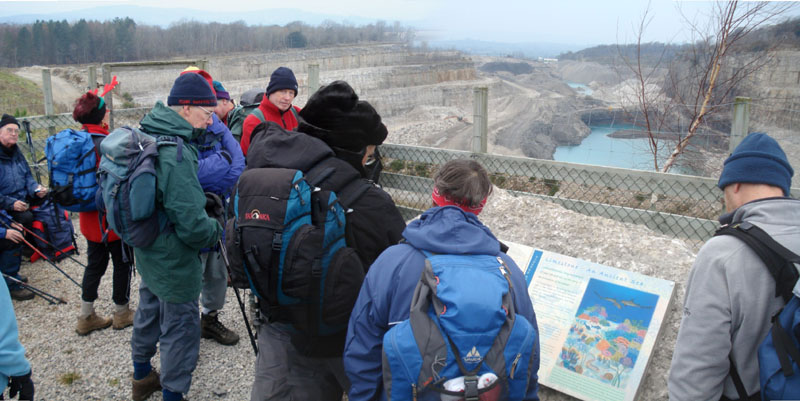 if I could get a look-in!
Joyce is dreaming about what she has ordered - looks good
but Ray isn't sure about his choice