Monday, 17th September 2007
Walk:
Patterdale, Boredale Hause, Place Fell, Sleet Fell, Hallin Fell, Hallinhag Wood, Sandwick, Side Farm, Patterdale
Start Point:
Patterdale car park
Grid Ref:
NY 395 159
Distance:
11.6 miles
Ascent:
3,725 feet
Weather:
Sunny spells in the morning but cloud soon developed. Strong wind on the ridges and tops
Accompanied by:

Marie, led by me

Comments:
A sunny start as we walked through Patterdale and onto Boredale Hause. It was somewhat cooler and quite windy by the time we reached the summit of Place Fell. As we crossed the ridge we decided to head for the descent from Sleet Fell. This gave a good ridge walk but the descent was steep and slippery in a couple of places. We walked across the fields to pick up the path onto Hallin Fell summit then headed down towards Hallinhag Wood. We returned through Sandwick and along the lakeside path but took the higher route just before Silver Point. It was difficult to find the path down to Side Farm but we spotted the best place to descend as we reached Side Farm.
Scroll down to see photos of the walk
The White Lion in Patterdale - they do a good 'sizzling steak'
Glenridding Dodd and Sheffield Pike in the sun, from Goldrill Beck
Brothers Water below Middle Fell and Red Screes, with Hartsop Dodd on the left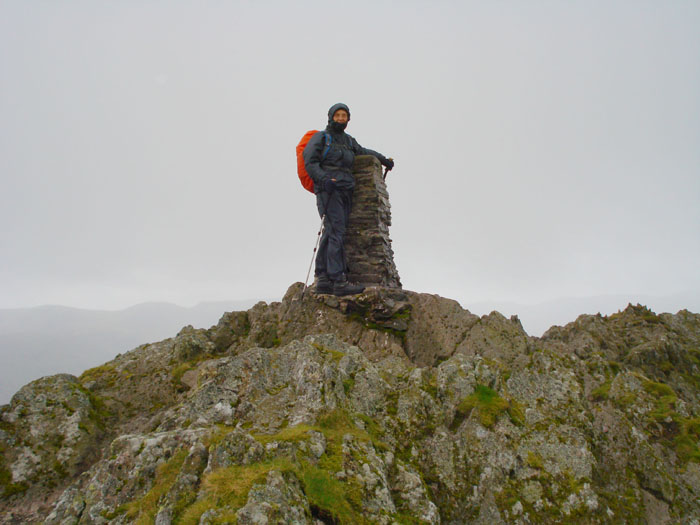 'Mountaineering Marie' - on Place Fell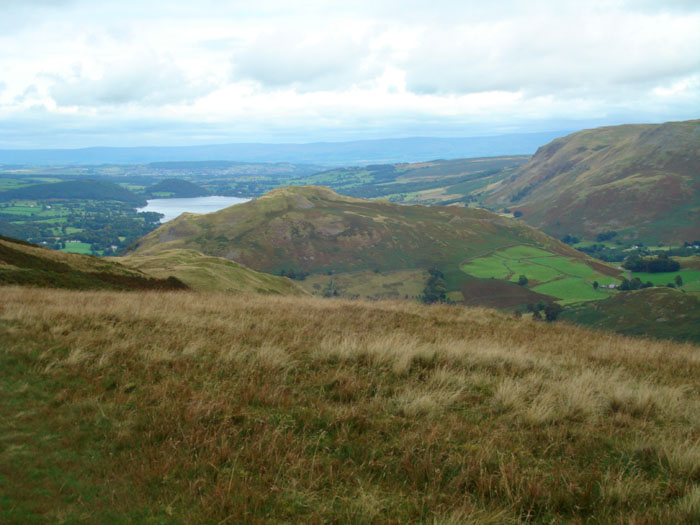 Hallin Fell from the Place Fell ridge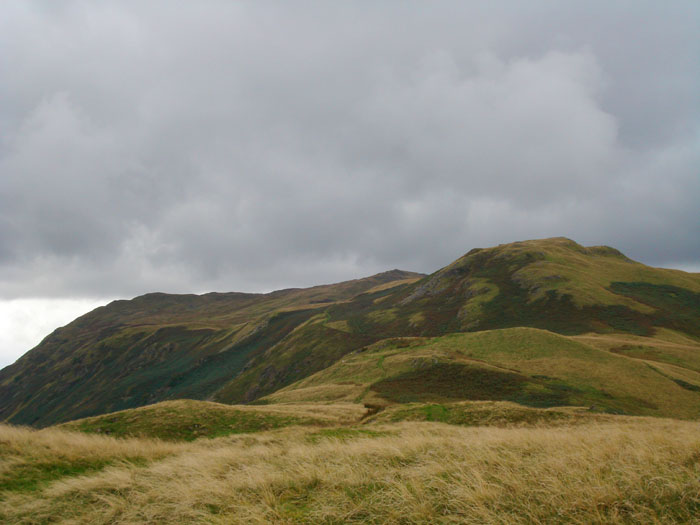 Looking back across Place Fell from Sleet fell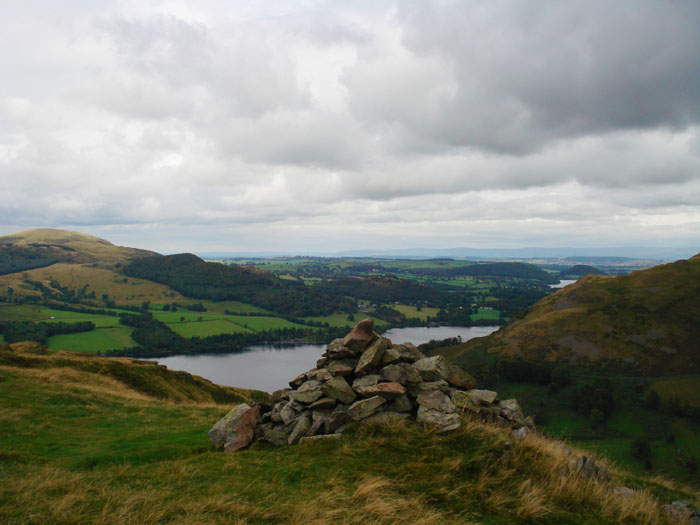 The end of Sleet Fell with Ullswater behind
The ferry makes its way from Howtown to Glenridding. Gowbarrow Fell on the left
Hallin Fell from the path down to Sandwick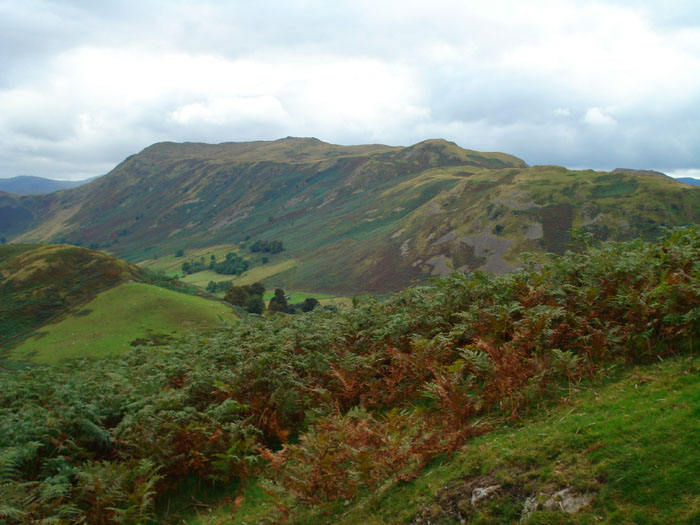 Boredale Hause is on the left and you can just see the trig point on Place Fell just left of centre
Martindale from Hallin Fell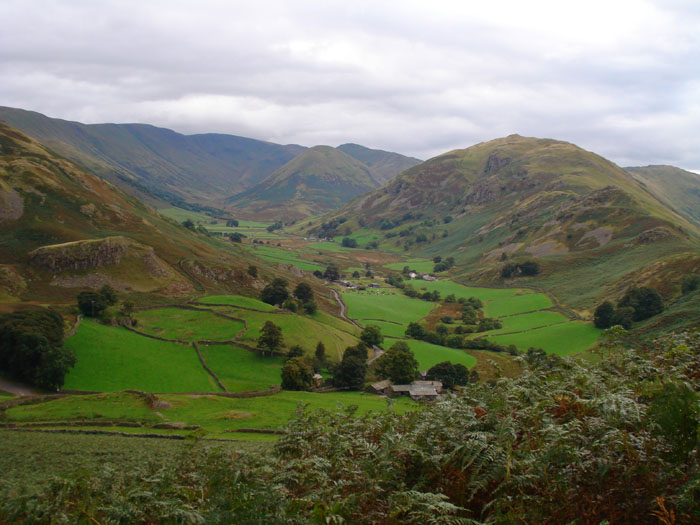 Rampsgill Head, The Nab, Beda Fell and Boredale Hause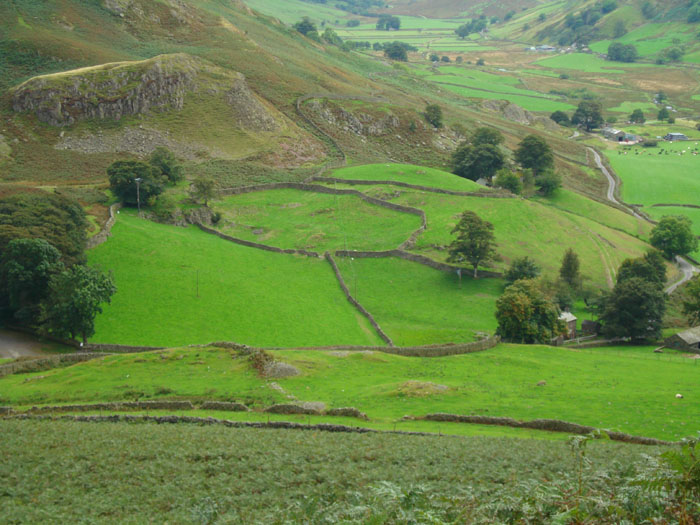 Did they plan out the patterns before they built the walls!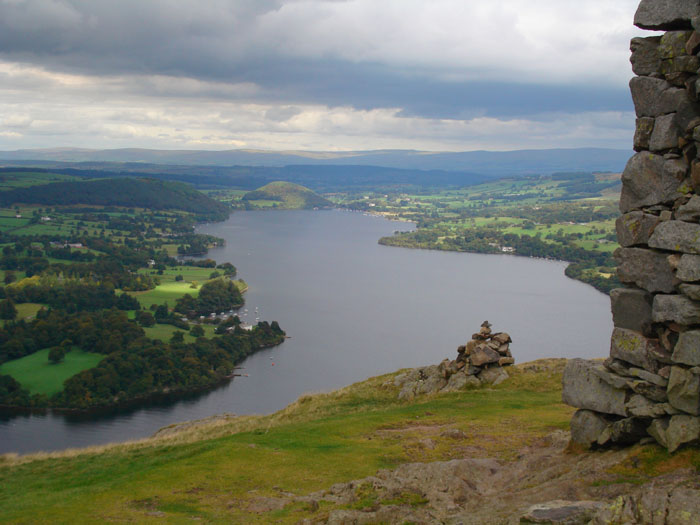 Ullswater from Hallin Fell and Oldchurch Bay with a selection of boats
The ferry heads for Howtown
Zooming in on the ferry - can't see many people
Return to 2007 Diary Return to top