Sunday, 21st October 2007
Walk:
Scout Cairn, Worston Moor, Hookcliffe Plantation, Pendle Hill, Barley, Lower Ogden Reservoir, Spence Moor, Deerstones, Churn Clough Reservoir
Start Point:
Nick of Pendle
Grid Ref:
SD 771 385
Distance:
13 miles
Ascent:
3,200 feet
Weather:
A mild and sunny day with very little wind
Accompanied by:

Marie (leader), Debbie, Ray, Mandy, David, Brian, Dorothy, Sheila, Colin

Comments:
Quite an easy walk up to the Scout Cairn then a steepish descent over Worston Moor. Walking through Hookcliffe plantation we saw a large number of archers amongst the trees (not quite Robin Hood and his Merry men). It was then quite a long gradual climb across Downham Moor and up the steeper zig zags to the wall. After a brief stop at the summit we continued forwards to pick up the alternative descent to Pendle House. From Barley we walked to Lower Ogden Reservoir then up to Fell Wood and over Spence Moor which is rather boggy in places. Our descent in front of Deerstones led us down to the woods by Churn Clough Reservoir, then past the reservoir itself. The walk ends with a gradual climb back up to Nick of Pendle.
Scroll down to see photos of the walk
Marie explains the 'ups and downs' of the walk
Posing by the Scout Cairn before our first descent
For morning break the banking provides a reasonably sheltered spot overlooking Worsaw Hill
'De-layering' time as we prepare to climb across Downham Moor and up to Big End
After a zig and a zag it's time for a brief pause to admire the view
A willing passer-by captures the group by the trig point on Big End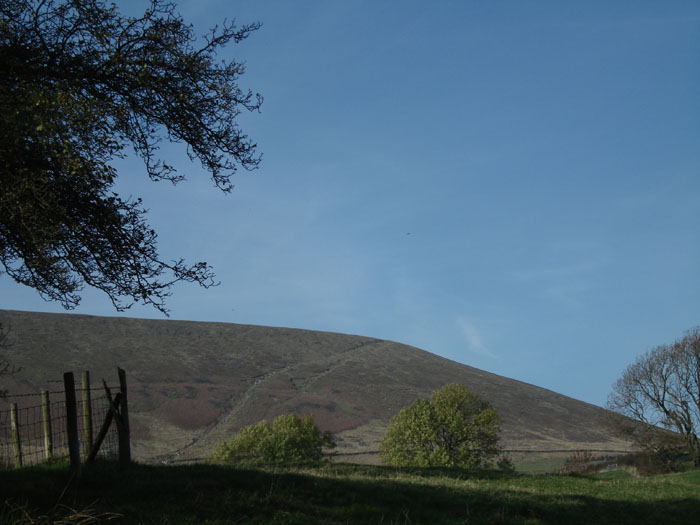 The tourist path is quite a scar across the side of the hill
We stop to admire a garden on the way into Barley
Now in its Autumn colours it look splendid at any time of year
The wall by Lower Ogden Reservoir is a perfect sun trap for lunch
Lower Ogden Reservoir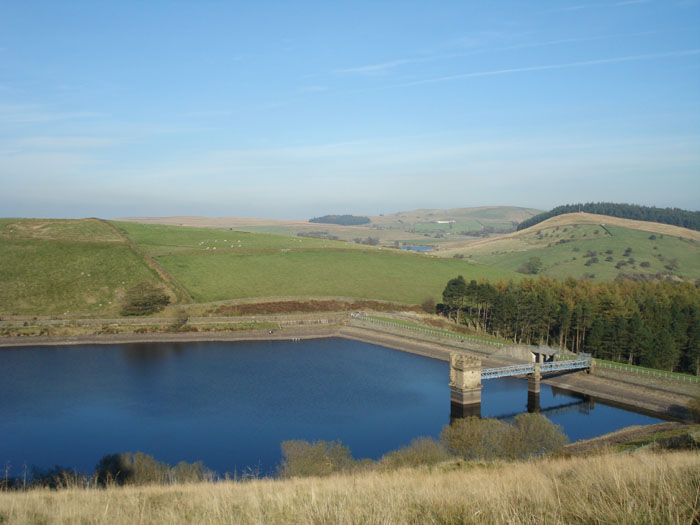 It's a perfect day for photographing water
Debbie escapes across the stile while David entertains the group
Deerstones provides numerous rocks to choose from for a brief afternoon stop
The light filters through the trees in the woods near Churn Clough Reservoir
Only a small stream but the rocks may be slippery
Churn Clough Reservoir - a perfect end to the day
Return to 2007 Diary Return to top