Sunday, 30th December 2007
Walk:
Sadgill, Great Howe, Grey Crag, Harrop Pike, Tarn Crag, Sadgill
Start Point:
Sadgill
Grid Ref:
NY 483 057
Distance:
7 miles
Ascent:
1,750 feet
Weather:
Rolling mist clearing in the afternoon
Accompanied by:

Marie, Andrea, Gill and Shep, led by me

Comments:
The direct route onto Great Howe was the best way I have taken onto this fell. Grey Crag is then a gradual climb, followed by an easy stroll to Harrop Pike. Another climb leads up to Tarn Crag and then a gradual descent leads to Brownhowe Bottom. The Longsleddale track is always rather tedious.
Scroll down to see photos of the walk
Heading up to Great Howe from Sadgill
and again from higher up
A spot of sunlight in Longsleddale
Great Howe
Tarn Crag pillar from Great Howe
Andrea training Shep on Grey Crag
Grey Crag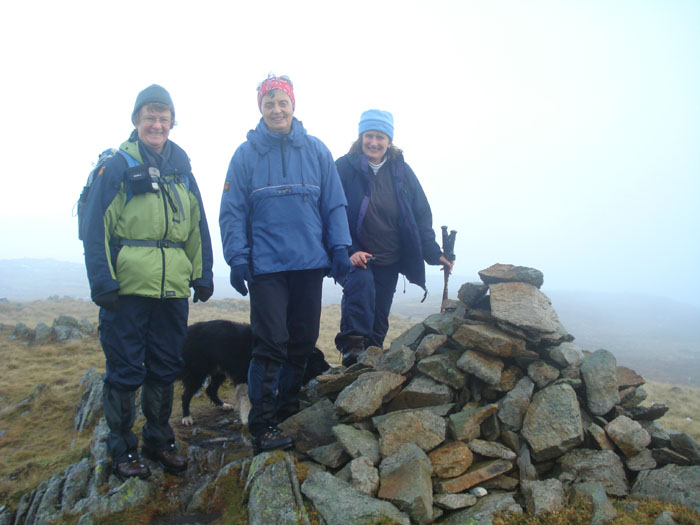 we seem to be multiplying
Harrop Pike with sun on Shap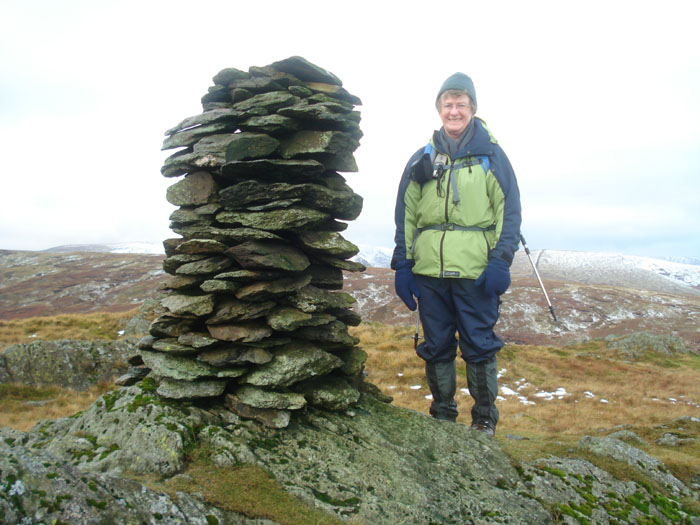 Harrop Pike
Harrop Pike
Tarn Crag
Tarn Crag
and again
The survey column on Tarn Crag - used in the construction of the Haweswater aqueduct
Lunch on Tarn Crag - but what is Shep looking for?
Harter Fell
Waterfalls on Longsleddale
and another one
Shep investigates the beck
Buckbarrow Crags
Shep in training again
The final stretch down Longsleddale - going in all directions