Sunday, 7th October 2007
Walk:
Patterdale, Boredale Hause, Place Fell, Sleet Fell, Martindale, Hallin Fell, Ullswater, Patterdale
Start Point:
Patterdale car park
Grid Ref:
NY 395 159
Distance:
10.5 miles
Ascent:
3,500 feet
Weather:
Swirling mist with some brighter periods
Accompanied by:

Phil and Keith, lead by me

Comments:
Started the walk late as we were waiting for Marie, Ray and John L. We found out later that they had a car accident on the way but no-one was hurt. The views were intermittent as the mist swirled around but we did manage to get some good photos. The path down from Hallin Fell was a little difficult to find but most of the walk was easy to follow.
Scroll down to see photos of the walk
Reflections in the still waters of Goldrill Beck
Mist rises from Beckstones further along Goldrill Beck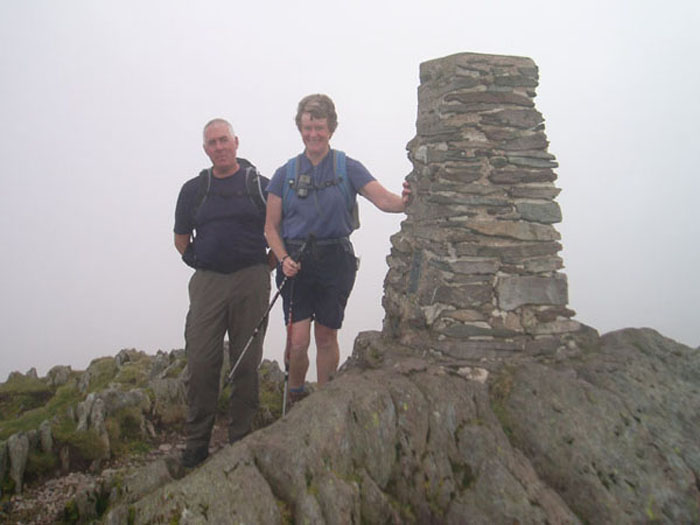 Keith and Kath on Place Fell summit
Hallin Fell from the cairn on Sleet Fell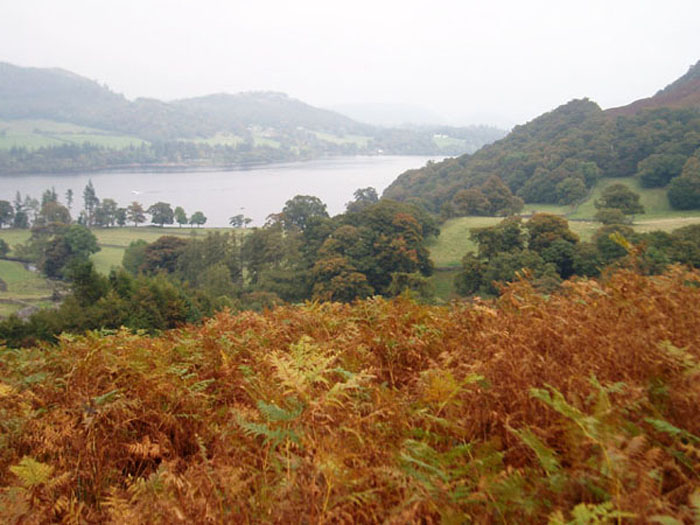 Autumn colours as we drop towards Sandwick, with Ullswater in the middle distance
The ferry makes its way to Howtown
Boredale Beck tumbles into the lake at Sandwick
Return to 2007 Diary Return to top