Sunday, 13th July 2008
Walk:
Fountain's Fell - Monk's Road, Malham Tarn, Pennine Way, Fountain's Fell, Darn Brook Fell, Littondale
Start Point:
Arncliffe Village
Grid Reference:
SD 932 718
Distance:
15 miles
Ascent:
1,818 feet
Time:
7.75 hours
Weather:
Broken cloud in the morning and early afternoon, sun later in the afternoon. Good visibility all day.
Comments:
Following Monk's Road from Arncliffe to Malham Tarn we enjoyed a wide, grassy path and a gradual incline. However, this changed as we approached Fountain's Fell, with the ground becoming rougher and quite a steep climb onto the fell where the wind was quite cold. After 'walking the plank' to avoid the boggy bits we eventually reached the summit and were rewarded with great views, including Pen-y-Ghent and Ingleborough. Contouring round Darnbrook Fell we made our way towards Pen-y-Ghent Gill and on to Littondale. Just after bypassing Litton we met a local farmer who took much pleasure in telling us about the wild turkey that was busy 'strutting his stuff' for the hens in his yard. After leaving the banks of the River Skirfare we were treated to another grassy path - much appreciated at the end of a 15 mile walk!
Scroll down to see photos of the walk
Heading up Monk's Road we leave Arncliffe behind
Time for a break beneath the rocky limestone outcrops
Like a carpet beneath our feet
Malham Tarn
Group heads down to join the Pennine Way
Marie and Mandy enjoy the easy walking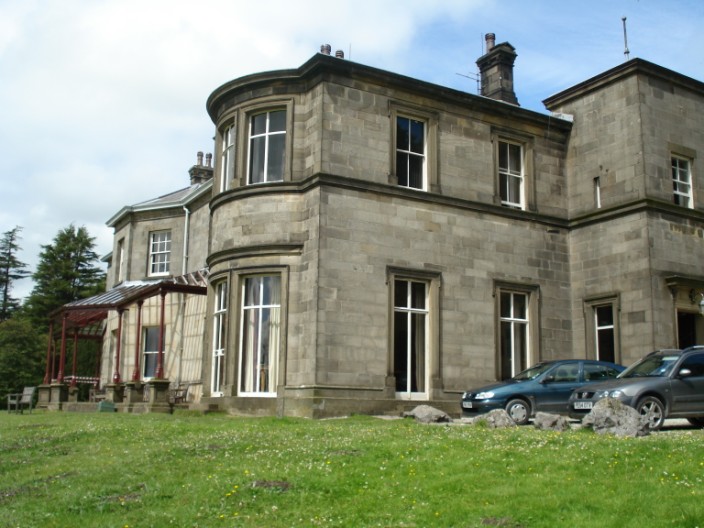 Malham Tarn Field Centre
Limestone outcrops on Malham Moor
Name that valley!
Climbing Fountain's Fell with Malham Tarn in the distance . . .
This is steeper than it looks . . .
and there is still more climbing
Ray 'walks the plank'
Mandy hasn't lost her legs - she's just standing in a hole!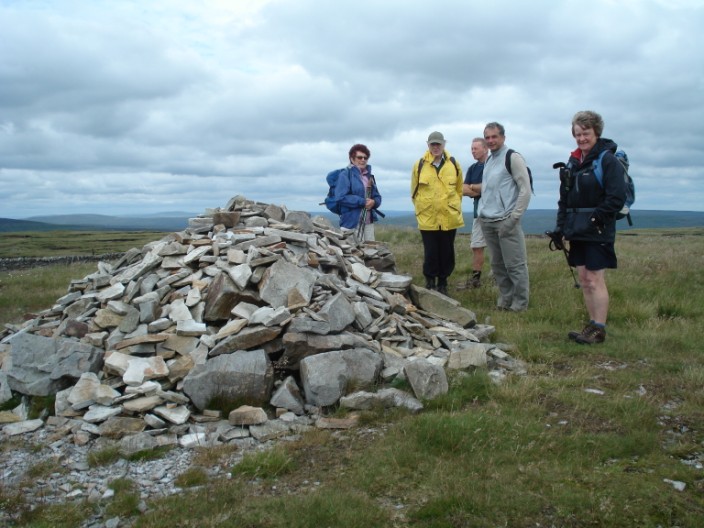 It's cold on the summit of Fountain's Fell
Pen-y-Ghent and Ingleborough from Fountain's Fell summit
A rocky patch in an otherwise gradual descent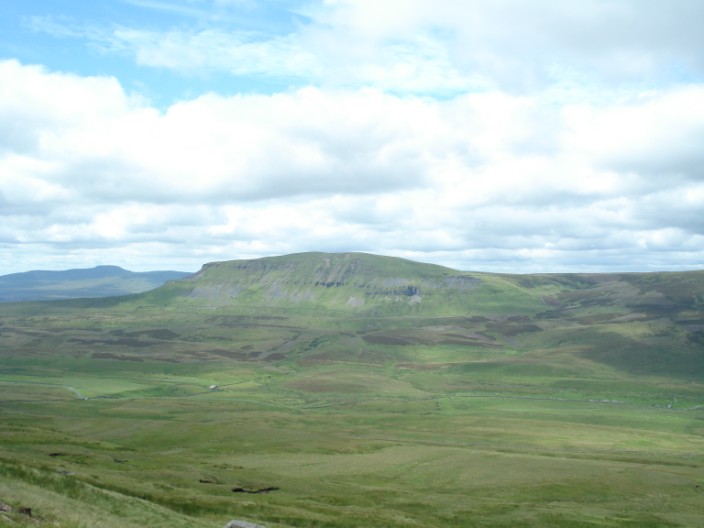 Pen-y-Ghent catches the sun
Who's telling who where to go?
An interesting gully - there are caves round the corner (according to the map)
Halton Gill, near the top end of Littondale
Heading down to Littondale
The River Skirfare - the man on the left has a wet suit on!
Litton
A friendly farmer told us that this turkey flew into his yard 2 - 3 years ago . . .
and enjoys 'strutting his stuff'!
Is this squeeze stile wide enough?
Mandy shows the way
An ideal end to the walk - sun and a soft grassy path