Wednesday, 24th September 2008
Walk:
Wrynose Pass, Cold Pike, Pike O'Blisco then Windermere to Orrest Head and return
Start Point:
Three Shires Stone
Grid Ref:
NY 277 027
Distance:
6 miles
Ascent:
2,170 feet
Weather:
Clear skies with excellent views as we started but hazy in the distance as we reached Cold Pike
Accompanied by:

Marie

Comments:
Setting out on a cold, but clear day the aim of our walk was to explore The Needle on Black Crag, as depicted in Wainwright's Southern Fells, after first topping out on Cold Pike and Pike O' Blisco. We headed initially up to Red Tarn, then up the Crinkle Crags path before turning off to Cold Pike. After retracing our steps to the hause we climbed the rocky path to Pike O' Blisco. After photos at the cairn we walked across to the secondary cairn, from where we could see the footpath to Black Crag. We found that the best route to the needle was to walk round the front of the crag and climb up from there. After lots of photos we headed back to the cars. As it was still quite early in the day we drove into Windermere and walked up to Orrest Head. It took us 15 minutes to get to the lookout and 10 minutes to walk back down. There were some good views, but again the photos were hazy in the distance. It was an extra bonus to find out that this summit is one of the Outlying Fells.
Scroll down to see photos of the walk
Three Shires Stone on Wrynose Pass
Westmorland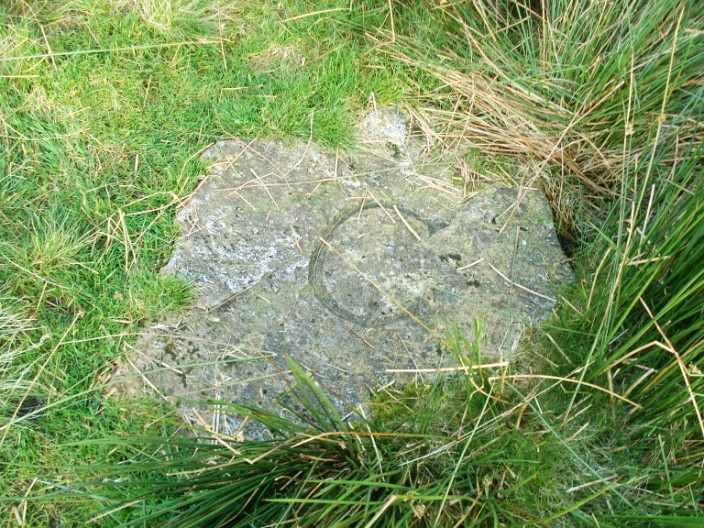 Comberland
Lancashire
Looking down Wrynose Bottom to Harter Fell
Cold Pike seen across Red Tarn
Across Red Tarn to Great Knott with Crinkle Crags behind and Bow Fell in the distance
Iron oxide red soil at the paths junction with Crinkle Crags and Bow Fell on the horizon
Pike o' Stickle and the Langdales from the path to Cold Pike
Cold Pike
Crinkle Crags and Bow Fell from Cold Pike . . .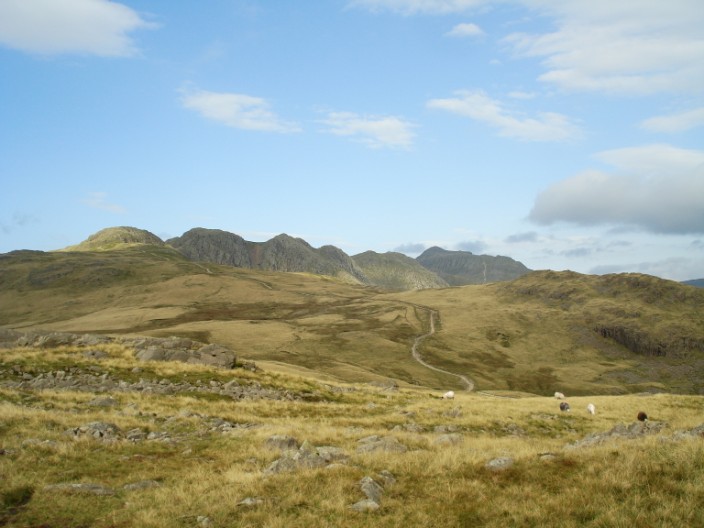 and again from lower down
Packing up
Crinkle Crags and Bow Fell from Pike o' Blisco
Pike o' Blisco
Looking back to Cold Pike from Pike o' Blisco
South-western cairn on Pike o' Blisco
Marie prepares her poles to descend
Great Langdale Valley
We spot The Needle as we walk in front of Black Crags
It certainly looks impressive . . .
on closer inspection it looks like it's about to fall off
The view that Wainwright drew in his Pictorial Guide
Yet another view
Windermere from Orrest Head
Red Screes and Caudale Moor
Ill Bell, Froswick and Thornthwaite Beacon from Orrest Head
Orrest Head