Thursday, 25th December 2008
Walk:
Rivington, Pigeon Tower, Rivington Pike, Pike Cottage, The Castle
Start Point:
Great House Barn
Grid Ref:
SD 629 139
Distance:
4.5 miles
Ascent:
770 feet
Weather:
Overcast initially with some sun breaking through
Accompanied by:

On my own

Comments:
A pleasant walk with more people than I had expected around. Lisa rang to wish me Happy Christmas while I was having a break at The Pike. A few muddy patches after I had headed down from Pike Cottage, emerging at the side of the High School. Parked in the bus lay-by, which was O.K. for Christmas Day but must make sure I don't park there again.
Scroll down to see photos of the walk
Arches just below pigeon tower
Pigeon Tower
Winter Hill from The Pike - TV mast just visible above the cloud
Pike from Pike Cottage
A surprise finding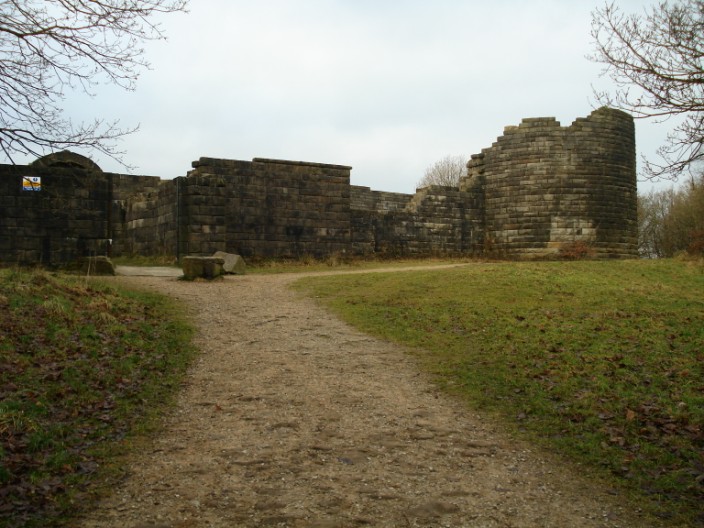 The Castle
Pike from The Castle
Inside The Castle - just as the sun appears
Sunshine in the woods
Overlooking Lower Rivington Reservoir
Another view of The Pike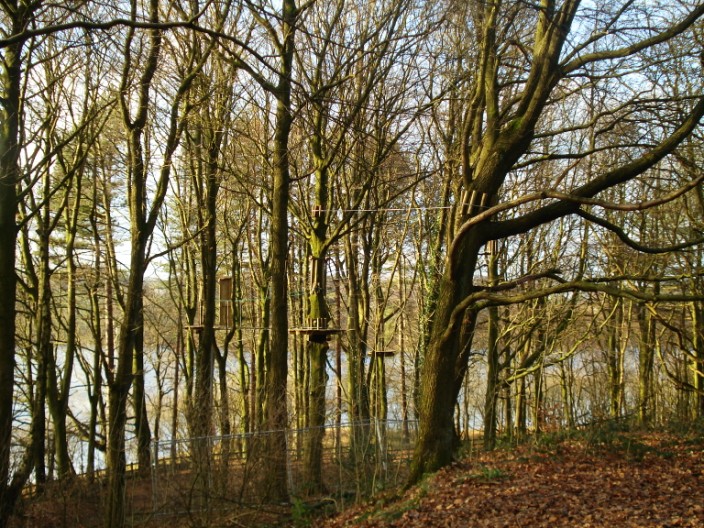 So that's where 'Go Ape' is being built
Back of the Great House Barn - empty as it is closed today
The Great House Barn from the road