Sunday, 5th October 2008
Walk:
Mungrisdale, Bowscale Fell, Bannerdale Crags, Mungrisdale Common, Atkinson Pike, Blencathra, Scales Fell, Souther Fell
Start Point:
Mungrisdale Village Hall
Grid Ref:
NY 363 302
Distance:
11 miles
Ascent:
3,330 feet
Weather:
A bright and sunny day with blue sky in the morning and becoming overcast in the afternoon. I cold breeze on the high fells.
Accompanied by:

Marie, John D, Ian, Karen, Eric, Keith, Ray and Mandy

Comments:
The day looked promising and the group set out in high spirits. After the steep climb up Raven Crags hopes were dashed after it was realised that there are a number of false summits on this route. Quickly leaving the summit of Bowscale Fell we made our way across to Bannerdale Crags. Soon after leaving the summit cairn we encountered a local resident on the path - a frog had found refuge in a small pool. A 'quick' trip out to Mungrisdale Common (for the Wainwright Baggers) preceded a steady climb across to the scree slope and up the steeper path to Atkinson Pike. From there a short stroll took us across to Blencathra and an easy walk down Scales Fell from where we could see a number of people on Sharp Edge. After making our way across to Souther Fell we headed down the side of the fell and back to Mungrisdale. Members of the group were most appreciative of the boot cleaning facilities once we reached the surfaced road, thoughtfully provided by the leader - or perhaps by the rain of previous days!
Scroll down to see photos of the walk
Swift flowing water in River Glenderamackin
Bannerdale Crags and The Tongue
Beginning the ascent
Great Mell fell and the High Street ridge
Bannerdale Crags and Blencathra
Bowscale Tarn
Bowscale Fell
The group leaves the summit shelter with thoughts of 'elevenses' dashed . . .
but we soon stopped on the way to Bannerdale Crags . . .
with a great view down the valley
Bannerdale Crags . . .
where the group check out Blencathra
Leaving Bannerdale Crags, Foule Crag sits in shadow . . .
and Ray takes a close look at . . .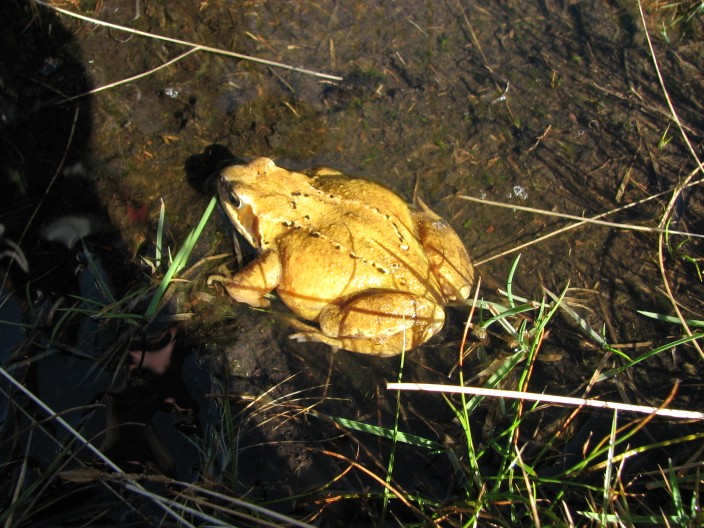 a local resident
Mungrisdale Common with Skiddaw in the distance . . .
and a different background for Marie
The Eastern Peak of Lonscale Fell with Skiddaw Little Man and Skiddaw to the right
Some of the group on Atkinson Pike
The White Cross, formerly a small cross locally ascribed as memorial to a fell walker and extended by Harold Robinson, an enthusiastic lone hill wanderer
Blencathra
Scales Tarn
Heading down Scales Fell . . .
where there is another view of Scales Tarn . . .
and some good views of Sharp Edge . . .
where a couple look like they are admiring the view . . .
and is that a dog I can see?
Heading down to Souther Fell . . .
I spot a viaduct I have not seen before - probably because I usually walk in the opposite direction
Souther Fell
Searching for the path that traverses the side of the fell . . .
and which is eventually found