Thursday, 9th October 2008
Walk:
White Coppice, Great Hill, Spitlers Edge, Higher Hempshaw's, Lead Mines Clough, Yarrow Reservoir, Anglezarke Reservoir, Stronstrey Bank
Start Point:
White Coppice
Grid Ref:
SD 619 190
Distance:
8.6 miles
Ascent:
1,200 feet
Weather:
Mainly sunny with a cool breeze
Accompanied by:

On my own

Comments:
The beginning of the walk was very enjoyable and the flags after Great Hill allowed good time to be made. It was then quite boggy until I turned onto the path towards Lead Mines Clough. Navigating Sam Pasture was almost impossible and an alternative path will be taken the next time I do this route. Sam Pasture was quite difficult with wide expanses of very boggy ground. After reaching Simms the path was along a farm track and this continued to Lead Mines Clough and down to the road.
Scroll down to see photos of the walk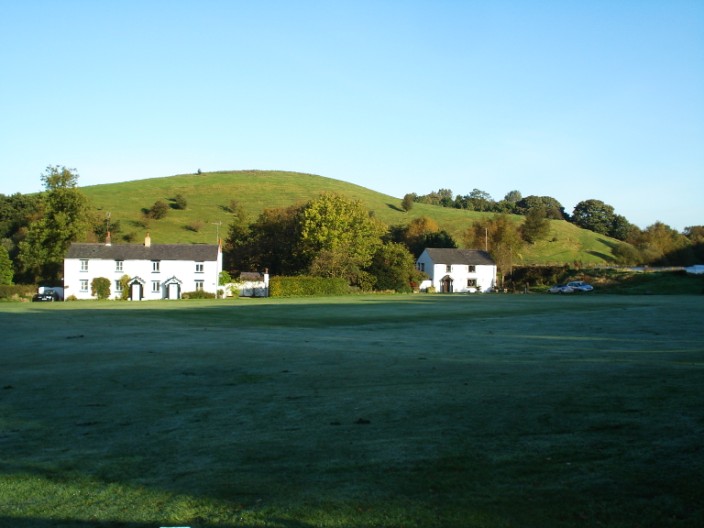 9.10am and there is a heavy dew on the grass
Looking back towards Chorley from the junction of paths
The sun catches the tree trunks in this small copse
Darwen Tower emerges from the morning mist . . .
as does Blackburn and the surrounding area
The masts on Winter Hill get the same treatment
Heading down to Lead Mines Clough . . .
which seems to be man-made
The River Yarrow has expanded greatly by the time it reaches . . .
Yarrow Reservoir
A lovely lunch spot overlooking Anglezarke Reservoir