Thursday, 12th March 2009
Walk:
Whinlatter, Tarbarrel Moss, Seat How, Barf, Lord's Seat, Broom Fell, Graystones
Start Point:
Car park off Whinlatter Pass just before
Scawgill Bridge
Grid Ref:
NY 181 255
Distance:
8.5 miles
Ascent:
3,100 feet
Weather:
Sunny spells but a very strong wind made walking difficult at times
Accompanied by:

Marie

Comments:
Turning off the forest track at Darling How Farm gave much quicker access onto the fell and there was a path directly up through the trees though this was difficult to find. Finding the correct forest access track at Tarbarrel Moss was a little confusing as large areas of trees have been cut down. There are now dedicated cycle routes through the forest and care must be taken not to stray onto such tracks. The path to Graystones was not very clear and, trying out a different route of descent, we made our way through the trees again to gain the forest track which eventually took us back to the car.
Scroll down to see photos of the walk
Looking across the Whinlatter Pass to Ladyside Pike and Grisedale Pike from the path to . . .
Brown How
Grisedale Pike in one direction . . .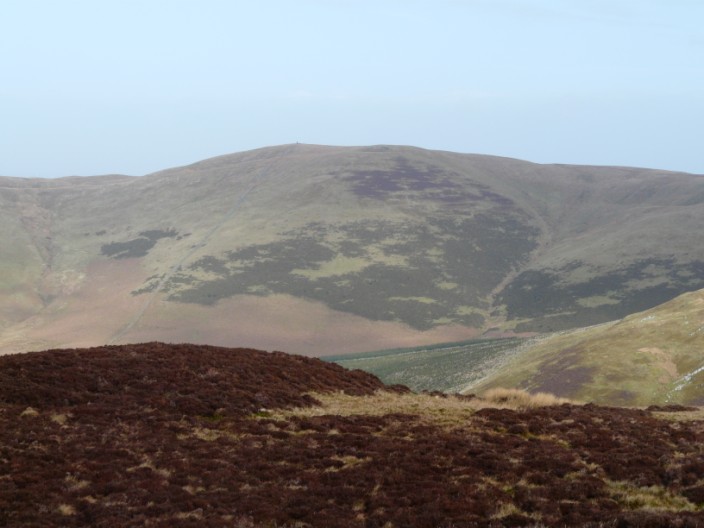 and Broom Fell in the opposite direction
Whinlatter Top
Derwent Water from Seat How
Skiddaw from the forest track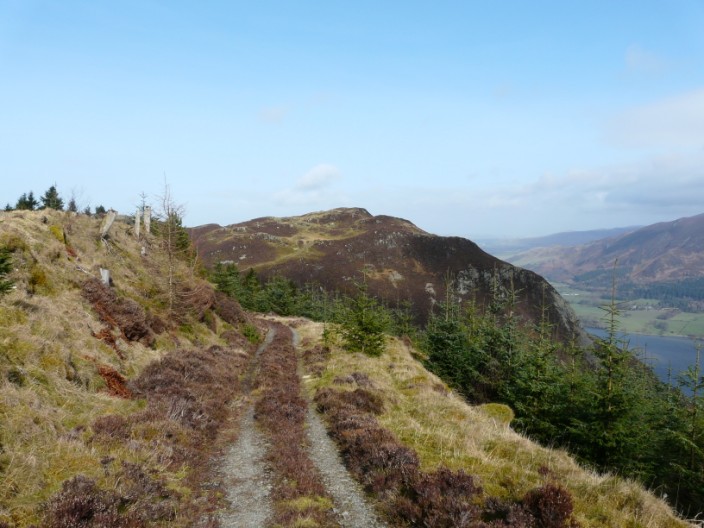 Looking ahead to Barf
A sunny spell highlights our path . . .
and the trees
Crossing Beckstones Gill
On the way up to Barf Bassenthwaite comes into view . .
but we are in the wind again when we get to the summit
Another view of Bassenthwaite after leaving Barf
Getting blown away . . .
on Lord's Seat
Our route across to . . .
Broom Fell - and the wind is still really strong!
Graystones - the last summit of the day
Having made our way through the trees we find a rather steep drop to the forest track
Return to 2009 Diary Return to top