Monday, 13th April 2009
Walk:
Sawley Bridge, Till House, Higher Heights, Beacon Hill, Cob House, Grindleton, Ribble Way, Sawley Abbey
Start Point:
Junction just after Sawley Bridge
Grid Ref:
SD 774 466
Distance:
7.2 miles
Ascent:
1,060 feet
Weather:
Quite warm and mainly sunny
Accompanied by:

On my own

Comments:
Walk 14 from 'Walks in Lancashire Witch Country' with extension to Sawley Abbey ruins. At the start of the walk the path looks like it is taking you onto private land but it has clear waymarkers. At Till house there are signs to guide you across the lawn, on the stepping stones, and around the house. From then on the route is quite clear, though the enclosed track after Higher heights is rutted and muddy. Unfortunately I was not able to take advantage of the views from Beacon Hill due to the morning mist. Grindleton was an uninteresting village with only the church and lych gate being worth a photograph. I continued on to the ruins of Sawley Abbey before returning to the car.
Scroll down to see photos of the walk
'Are you sitting comfortably?'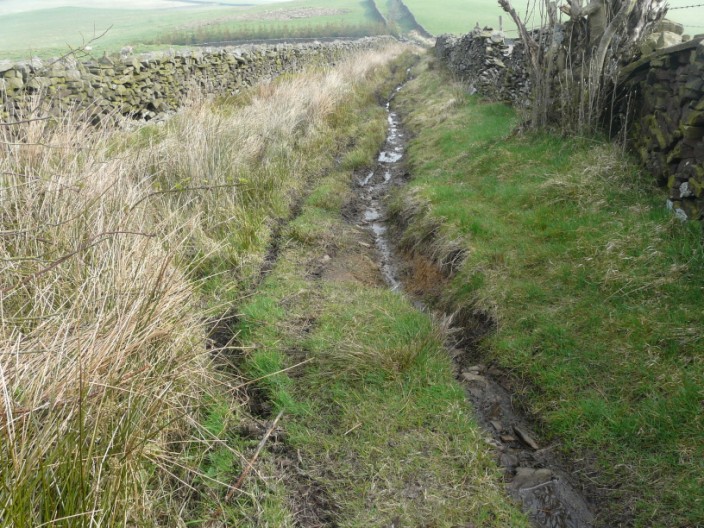 It gets worse than this the higher up you go!
Beacon Hill trig point with the wooded Beacon Fell in the distance . . .
and again
The first rhododendrons I have seen in flower this year
Grindleton church and lych gate
Sawley Bridge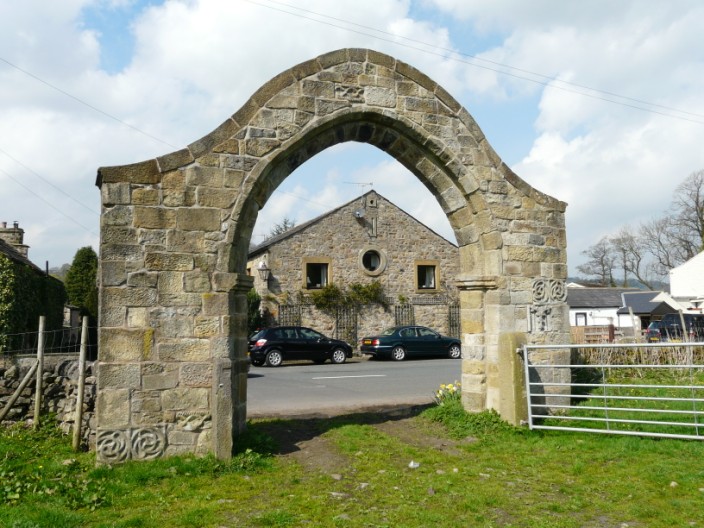 The arch probably led to buildings that were not within the present day site boundary
The information boards give some idea of what the abbey would have looked like . . .
and the stones seemed to have been carefully stored . . .
but very little remains of the walls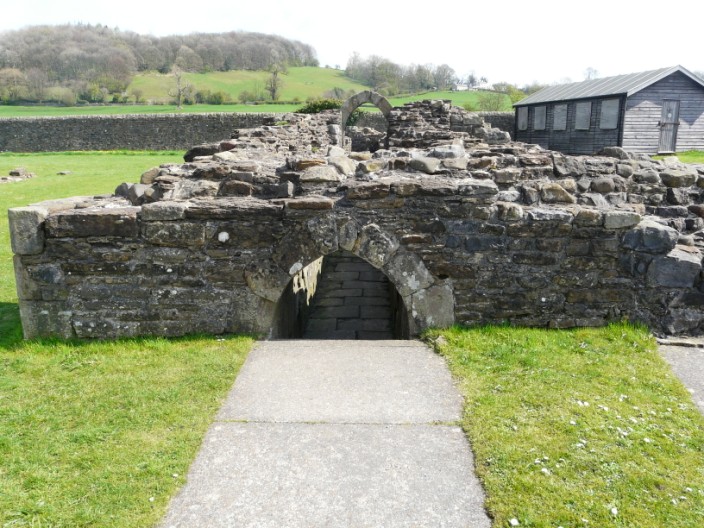 Don't think I'll try going under this arch!
Looks like the corners of the walls have been restored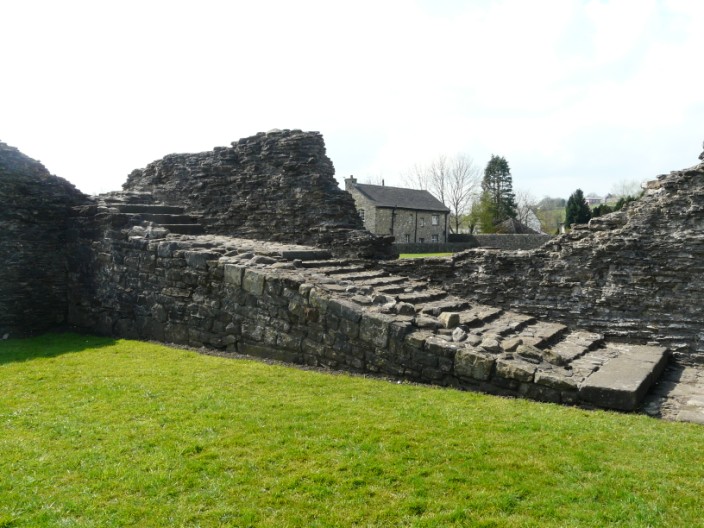 Stairway to heaven!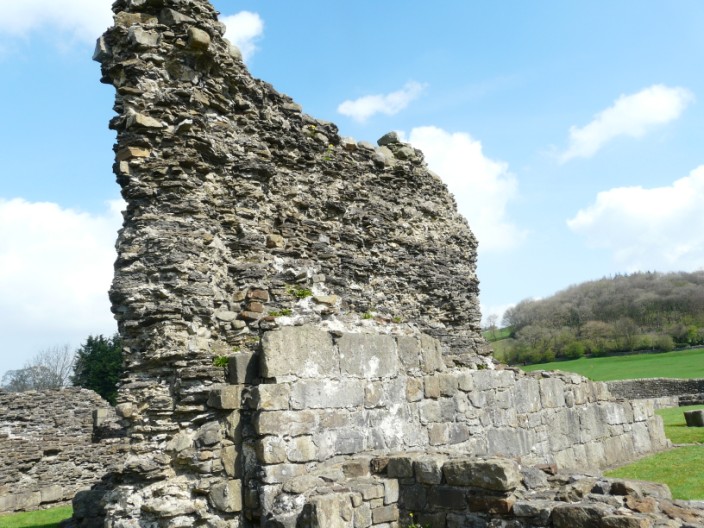 The structure gives some idea of how the walls were made
Return to 2009 Diary Return to top