Sunday, 16th August 2009
Walk:
Boredale Hause, Place Fell, Sleet Fell, Hallin Fell, Sandwick, Silver Crag, Side Farm
Start Point:
Patterdale main car park
Grid Ref:
NY 595 159
Distance:
11 miles
Ascent:
3,500 feet
Weather:
Intermittent showers for much of the day but constant rain for the last hour or so, very strong winds on the summit
Accompanied by:

7 members of the group

Comments:
With a slightly damp start to the walk we made our way up to Boredale Hause, but the rest of the climb to Place Fell was met with some very strong gusts of wind. The final rocky climb to the trig point was made very difficult by the force of the wind. After seeking shelter in the lee of the summit we continued on to find another sheltered spot for our morning coffee break. With a gentler wind now behind us we made good time across Sleet Fell to descend almost into Sandwick. After contouring round the base of Hallin Fell to just above St Peter's Church we joined the throngs of people heading up or down the main route to the summit obelisk. A nearby depression provided good shelter for lunch before we made our way down to Hallinhag Wood and into Sandwick (now only metres from the path we were on 1½ hours earlier!). To provide some relief from the undulating, rocky lakeside path we heading up behind Silver Crag where we found a grassy path - after making the ascent up rocky steps and over boulders!! Unfortunately at this point we were faced, literally, with constant rain until we were almost back at the car park.
Scroll down to see photos of the walk
Ullswater from the path to . . .
Boredale Hause . . .
with its own little cairn
Its very windy on the way up to . . .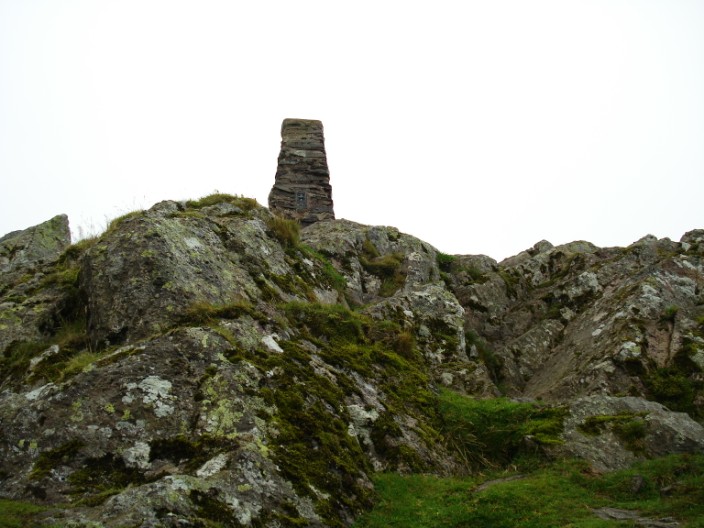 Place Fell . . .
where we shelter in the lee of the summit . . .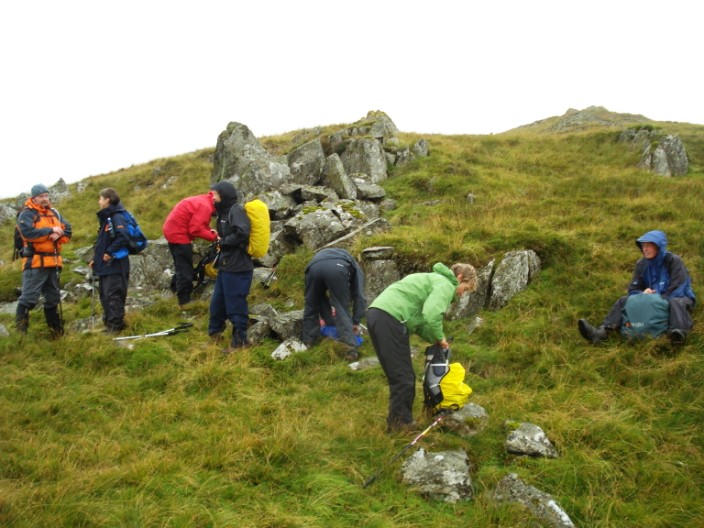 before heading off to find a sheltered spot for 'eleveneses'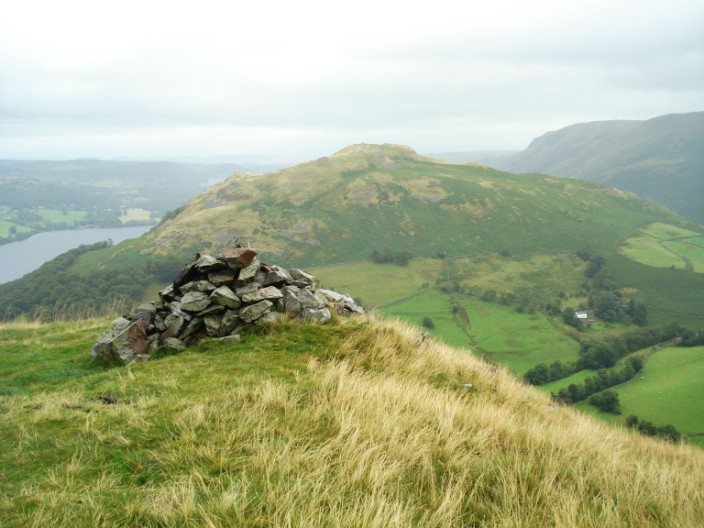 Hallin Fell from the end of Sleet Fell . . .
where we have a good view of Ullswater
A new bridge takes us across Sandwick Beck
The obelisk on Hallin Fell - another very windy spot . . .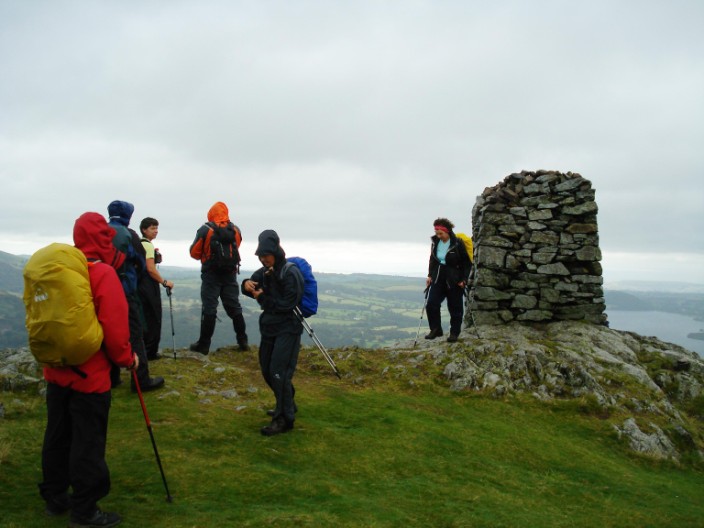 and a little rain
Crossing over Sandwick Beck again (1½ hours after crossing it a little higher upstream!)
Scalehow Force from the lakeside path . . .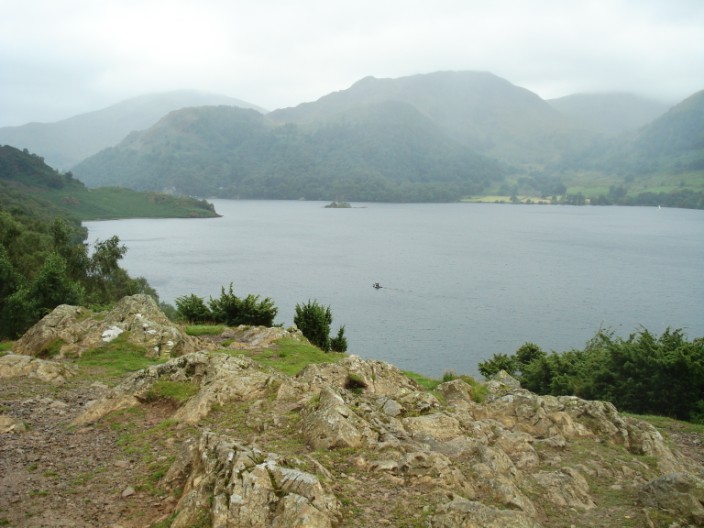 and not many boats on the water today
Signs of mining activity just before leaving the higher path . . .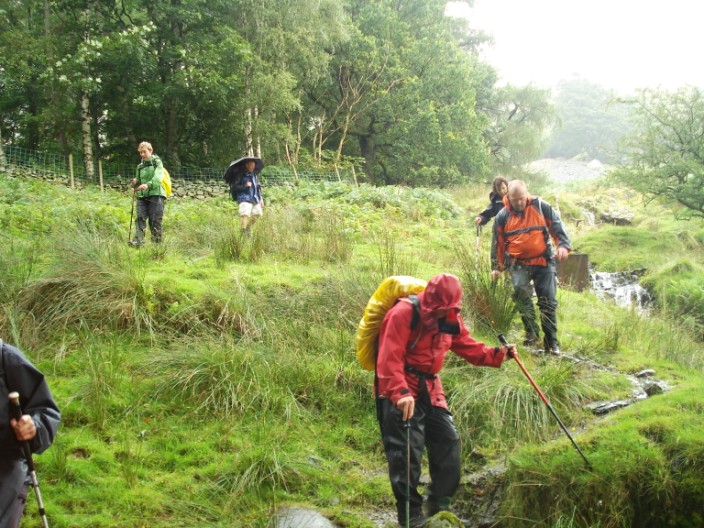 to head down to Side Farm and back to the cars - a very wet end to the day!
Return to 2009 Diary Return to top