Sunday, 22nd March 2009
Walk:
Clapdale, Trow Gill, Gaping Gill, Ingleborough, Sulber Gate, Long Scar
Start Point:
Clapham
Grid Ref:
SD 745 692
Distance:
11 miles
Ascent:
2,640 feet
Weather:
A cold and windy day becoming warmer later when out of the wind
Accompanied by:

8 members of the group, led by Marie

Comments:
No rain was forecast but the wind came in force, making the day much colder than it would have been otherwise. It didn't take long to reach the entrance to Ingleborough cave, from where we continued up Trow Gill. Reaching Gaping Gill we took time out for a few photos before continuing along the clear path to Little Ingleborough but, unfortunately, by the time we got to Ingleborough summit cairn the mist blocked out the surrounding views. A short descend was made easier by the flagged sections of path - 'the yellow brick road'. Typically the mist cleared from the summit by the time we had descended but we resisted any temptation to head back to the top! We were surprised to see a large group of hardy cattle enjoying the vegetation. Making our way through the limestone pavement we finally found a sheltered bank at Sulber Gate, where we stopped for lunch. We then had a wide grassy path to follow until we reached Long Lane - a hard stony track!
Scroll down to see photos of the walk
The group doesn't linger at the entrance to Ingleborough cave - no subterranean tour for us
The waters of Beck Gill emerge from the underground passages . . .
at Beck Head
Heading up Trow Gill, a ravine formed by the melt waters from the Ice Age
Little Ingleborough is in view as we cross the stile, but mist hovers over the summit of Ingleborough
Gaping Gill, where the water falls 341 feet to a huge cavern big enough to hold York Minster
Some of the group come to investigate . . .
whilst the others check out the information board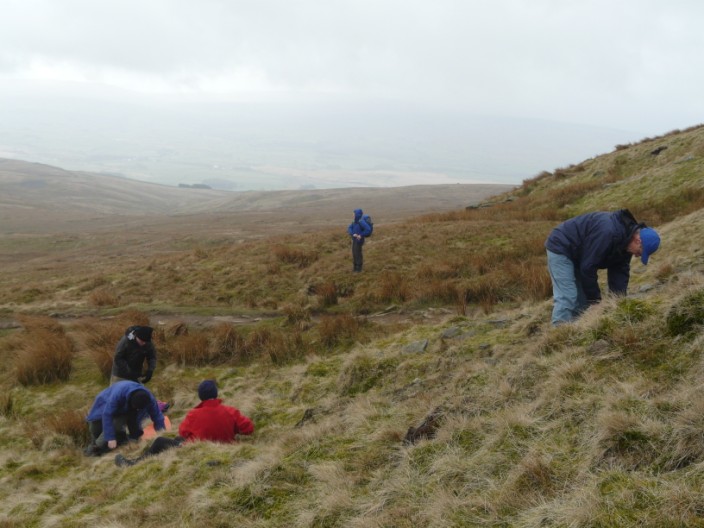 The slopes of Little Ingleborough provide some shelter for a morning coffee
A quick group shot - surrounded by mist and battered by the wind!
Heading down the 'yellow brick road' . . .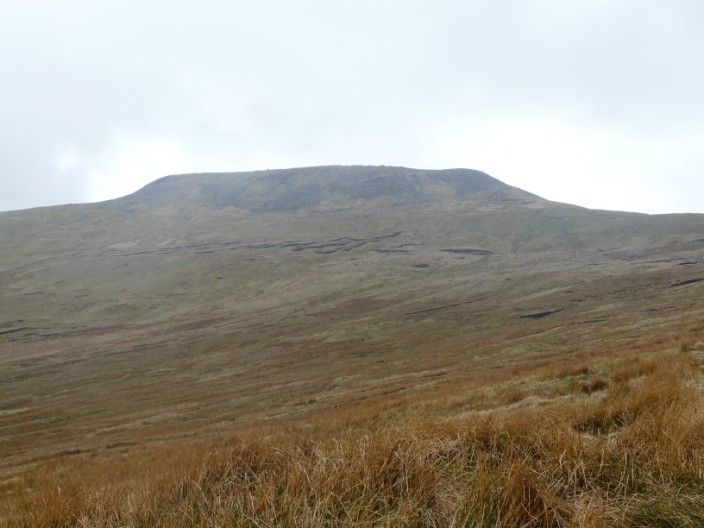 and typically the mist has now cleared as we have left the summit
Hardy cattle enjoy the vegetation
Making our way through the limestone pavement . . .
we find a sheltered spot for lunch
The vast expanse of limestone pavement - Moughton Scar . . .
beyond which we can see Pen-Y-Ghent
From our return route we look down on Trow Gill . . .
but if we had crossed the stile you can just see in the wall below we could have shortened the walk!!
Looks like there are no takers at the show cave
One of the tunnels built so that the inhabitants of the Hall couldn't be seen by those using Thwaite Lane