Monday, 25th May 2009
Walk:
Rivington House Barn, Japanese Gardens, Rivington Pike, Winter Hill, Noon Hill, Pigeon Tower, Rivington Hall Barn
Start Point:
Road leading to Rivington Hall Barn
Grid Ref:
SD 630 141
Distance:
6 miles
Ascent:
900 feet
Weather:
Mainly sunny and quite hot at times
Accompanied by:

Joseph and Beth

Comments:
As it was late morning when we started the walk there was no room at Great House Barn, our usual parking spot, so we found a gap along the road to Rivington Hall Barn. Gradually making our way through the terraced garden we saw some young lads swimming in the lake at the Japanese Gardens before climbing to Rivington Pike. Here it was very busy and we found a quiet spot overlooking our path to Winter Hill to eat lunch. After an eventful walk across the boggy section we finally reached the road past the masts only to find that it had been closed again. After making the detour we stopped at the trig point for a photo before continuing on to Noon Hill, crossing another boggy section. The Belmont Road then took us to the Pigeon Tower and back through the terraced gardens to the car.
Scroll down to see photos of the walk
Posing beneath a 'sideways' tree at the Japanese Gardens . . .
where a group of teenagers cool off in the water
Rivington Pike . . .
which is overrun with walkers
A lapwing on the way to Winter Hill . . .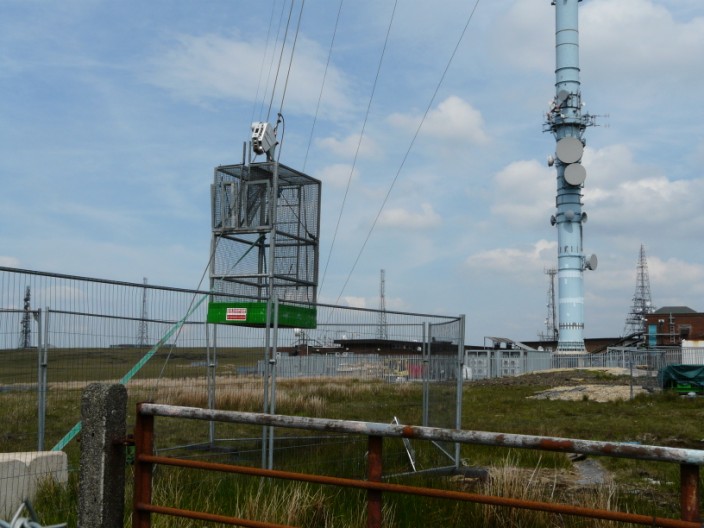 I haven't seen this cage here before . . .
and I wouldn't like to ascend the mast in it!
A quick photo at the trig point . . .
and Beth does a bit of wall/cairn repair as we leave Winter Hill . . .
and make our way across . . .
to Noon Hill . . .
a Bronze Age Tumulus
Bluebells on the way back through the terraced gardens