Sunday, 27th September 2009
Walk:
Barbon, Barbon Park, Calf Top, Long Bank End, Fellside, Low Waterside, Tossbeck, High Road
Start Point:
Barbon Village Hall
Grid Ref:
SD 627 823
Distance:
13.4 miles
Ascent:
2,100 feet
Weather:
Dry but mainly overcast with a cold wind on the fell tops
Accompanied by:

9 members of the group, led by Ian

Comments:
Still braving the September weather in our shorts we head out of Barbon for the steep(ish) climb onto Middleton Fell, but by the time we reach Calf Top the layers are back on - good job the legs don't feel the cold! A good path took us across the fell and down to the Lune Valley past Fellside. After crossing the A683 we touched briefly on the banks of the River Lune before heading through fields and back over the main road, which follows the course of a Roman Road. Heading across fields and through a number of farms we eventually found ourselves on High Road which took us back into Barbon.
Scroll down to see photos of the walk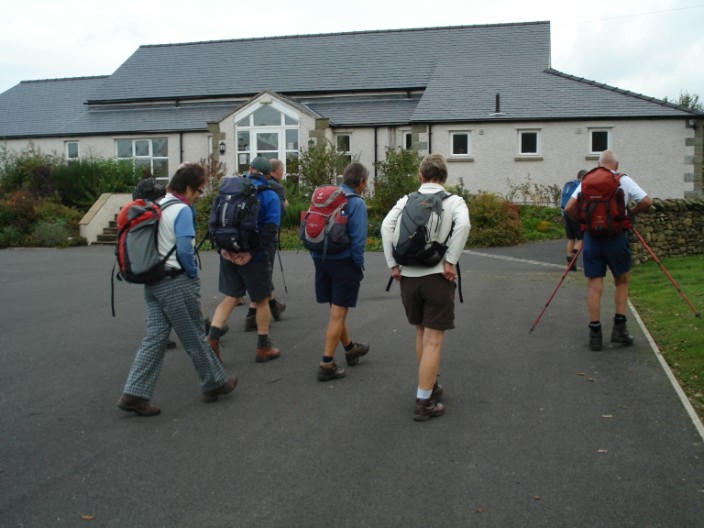 Heading out from Barbon Village Hall car par . . .
we pass St Bartholomew's Curch . . .
on our way to Barbon Park
An early climb gives views over the Lune Valley . . .
and back to Barbon
The group reaches Devil's Crag . . .
and take a brief pause . . .
to admire the views
Then it's on past an unnamed cairn . . .
on our way to Castle Knott . . .
where we take advantage of the rocky outcrop to stop for morning coffee
The Howgills come into view . . .
as we continue on to . . .
Calf Top
Continuing across the fell we have a closer view of the Howgills with Sedbergh to the left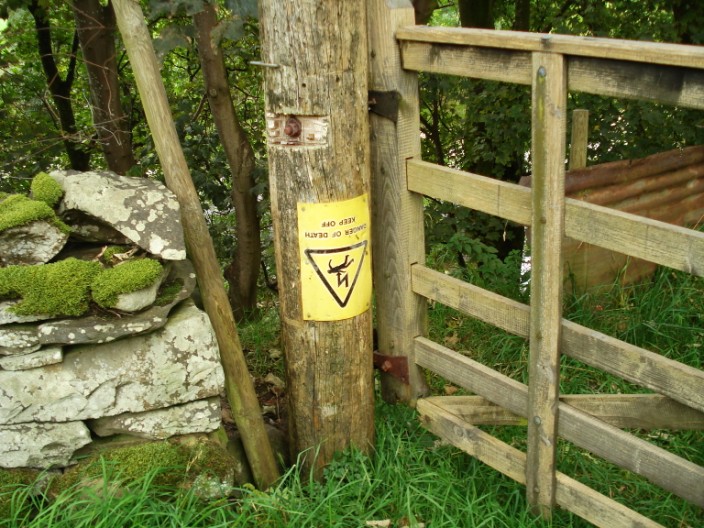 Interesting positioning of the sign!
We touch briefly . . .
an the banks of the River Lune
Is it a roundup . . .
or a stampede?
Tony finds a new friend . . .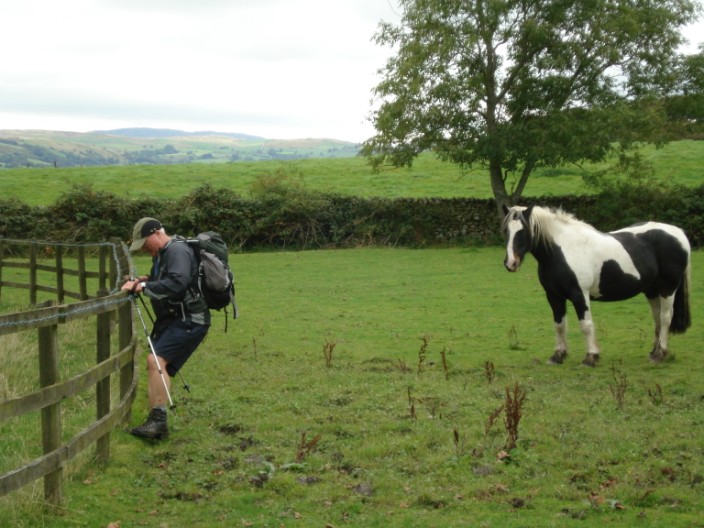 which looks on as Phil tackles a 'boggy bit'
gathering the troops as we make our way back to the cars
Return to 2009 Diary Return to top