Tuesday, 28th April 2009
Walk:
Along the River Tees to Low Force and High Force, Visitor Centre
Start Point:
Bowlees Visitor Centre (Teesdale)
Grid Ref:
NY 907 282
Distance:
4 miles
Ascent:
300 feet
Weather:
A light drizzle
Accompanied by:

Marie

Comments:
This was originally going to be a circular walk as we were travelling to Rothbury but due to the poor weather we decided to cut the walk short and visit other places of interest on the way. The walk to High Force was an easy one on a good path which is being upgraded. We stopped to see The Angel of the North on our way to Alnwick and called in at an 11th century church as we drove across to Rothbury.
Scroll down to see photos of the walk
Low Force
Marie on Wynch Bridge - only one person at a time!
Above Low Force there are a number of smaller waterfalls
I don't think these sheep will get very far today!
Our first glimpse of High Force
Marie braves the rain for a photo . . .
and so do I!
Trying out a different angle . . .
from the edge of the banking!!!
Heading back to the car park we spot some canoeists . . .
who are trying out the small waterfalls . . .
as they make their way . . .
down river
We then travelled up the A1 to visit the Angel of the North . . .
where I try out the same pose . . .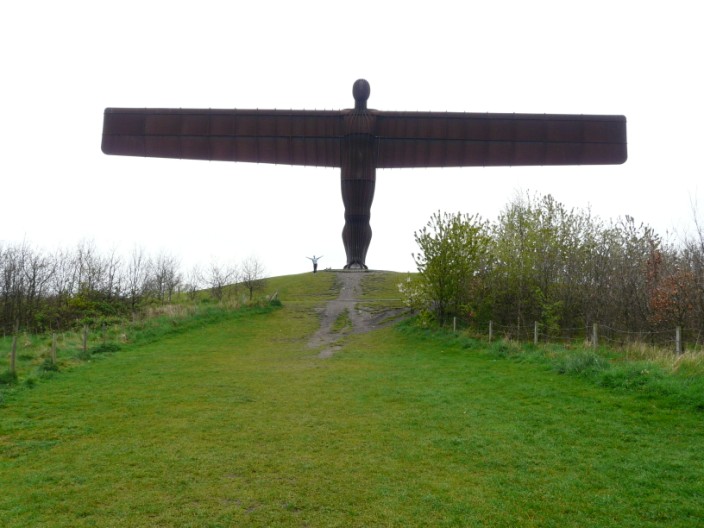 and Marie creates her own shape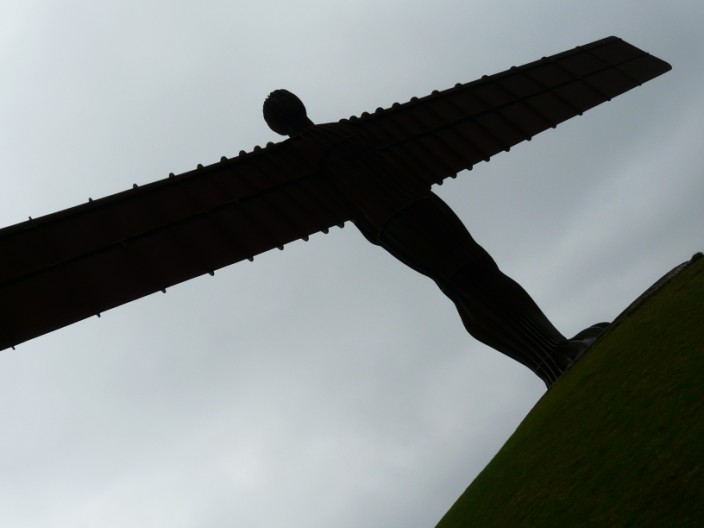 Now if I was a real photographer . . .
I'm sure I would find a great angle . . .
but now it's time to move on
St John the Baptist Church Edlingham . . .
the main part of which is 12C . . .
has a beautiful stained glass window
Nearby are the ruins . . .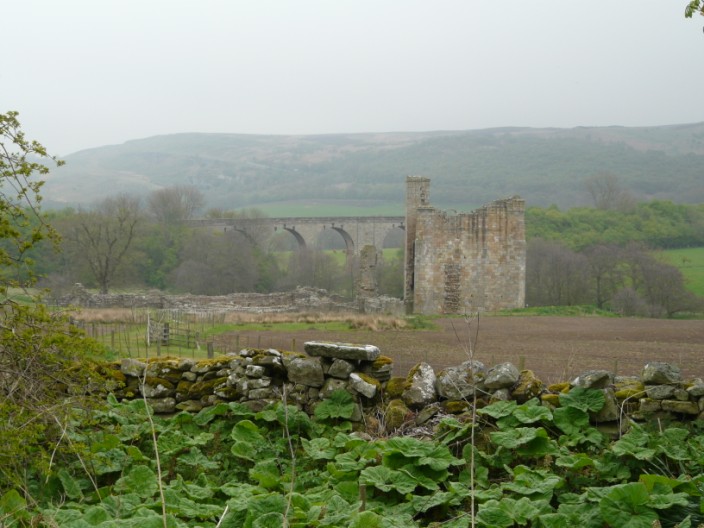 of Edlingham Castle
Return to 2009 Diary Return to top