Friday, 3nd January 2009
Walk:
Great House Barn, Rivington Pike, Two Lads, Winter Hill, Belmont, Hoar Stones Brow, Horden Stoops, Lower Hempshaw's, Lead Mines Clough, Yarrow Reservoir
Start Point:
Great House Barn, Rivington
Grid Ref:
SD 628 139
Distance:
11 miles
Ascent:
1,586 feet
Weather:
A dry but cold day with some sun in the afternoon
Accompanied by:

Marie

Comments:
Heading up through the terraced gardens some of the paths were frozen over, as was the lake at the Japanese Garden. It was too cold to linger for long at the Pike and we made our way on to Pike Cottage and the 'Two Lads' cairns. It was a pleasant surprise that the road past the TV transmitter was open as this is usually closed due to work for the digital change over - the detour path being a rather boggy one. Continuing on to the trig point we were able to trace part of the route we would be following in the afternoon. A good track lead down to the short cut across to Belmont - this would be quite boggy in milder conditions but was frozen today. Ignoring the local pubs, we found a sunny bench in the shelter of the church for our lunch. After following the footpath to Horden Stoops we made our way past Upper and Lower Henshaw's and on to Lead Mines Clough. From there we took the footpaths above Yarrow Reservoir into Rivington village and back to the car.
Scroll down to see photos of the walk
A robin poses for us . . .
as we leave the car park
The footpath - or a frozen river!
A frozen Japanese Garden
Marie at the Pike . . .
and Kath . . .
and together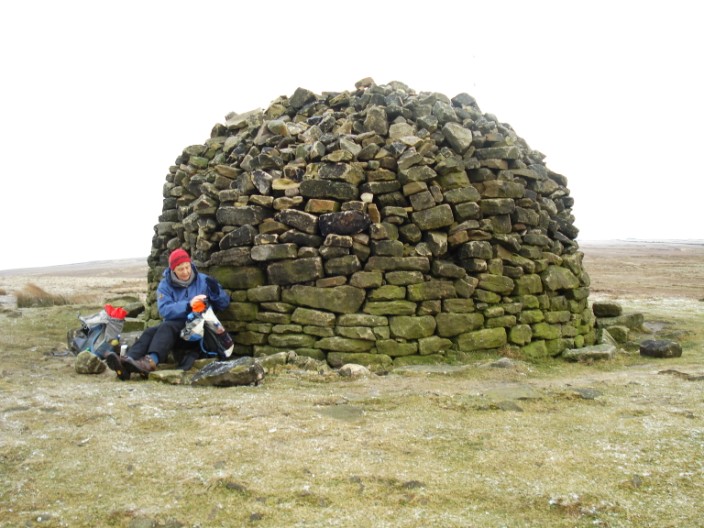 One of the cairns at Two Lads
Rivington Pike from the approach to the TV masts . . .
the mast towers over the transmitters
Winter Hill trig point . . .
and again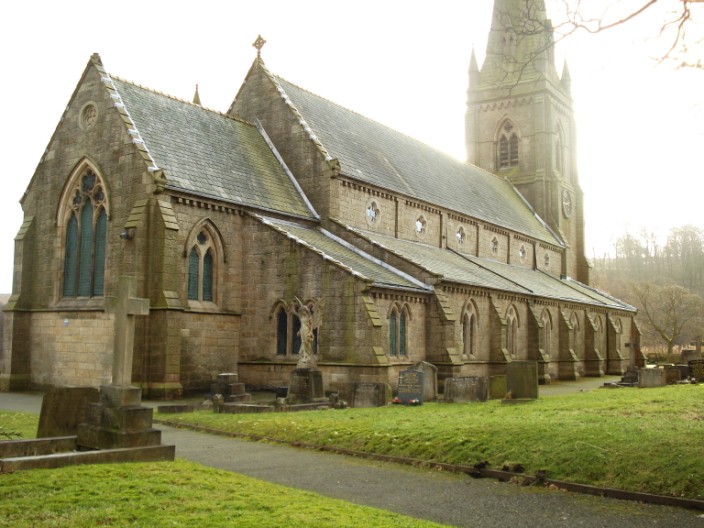 St Peter's Church, Belmont
Winter Hill from the path to Lower Henshaw's
Don't forget the ice skates!
Sun breaks through the clouds
Must be cold round here
The Yarrow River and Lead Mines Clough stream combine to feed into the Yarrow Reservoir
A break in the clouds over Yarrow Reservoir
Return to 2009 Diary Return to top