Thursday, 6th August 2009
Walk:
Overbeck Bridge, Yewbarrow, Red Pike. Scoat Fell, Steeple, Pillar, Black Sail Pass, Wasdale Head
Start Point:
Overbeck Bridge
Grid Ref:
NY 168 068
Distance:
10 miles
Ascent:
4,450 feet
Weather:
A fine sunny day with hardly a any wind - perfect weather for this walk
Accompanied by:

Marie

Comments:
Parking the car at Wasdale Head, Andrea dropped us off at the beginning of the route to save the road walk. The scrambles were as difficult as we remembered but worth the views from the ridge. After leaving Yewbarrow via a path off the side we started the long climb up to Red Pike. Here it was time for a brief pause and lunch before continuing up to Scoat Fell. With such a perfect day we made the crossing to Steeple and back with no difficulty. The boulder field shortly after leaving Scoat Fell slowed down progress as we made the descent to Wind Gap. The scramble up onto Pillar was more interesting. With time marching on we spent a brief time taking photos before heading down to Black Sail Pass. The last descent was the most difficult but by this time the pass was in sight. The paved track allowed us to make good progress and eventually we reached Wasdale Head and the car park.
Scroll down to see photos of the walk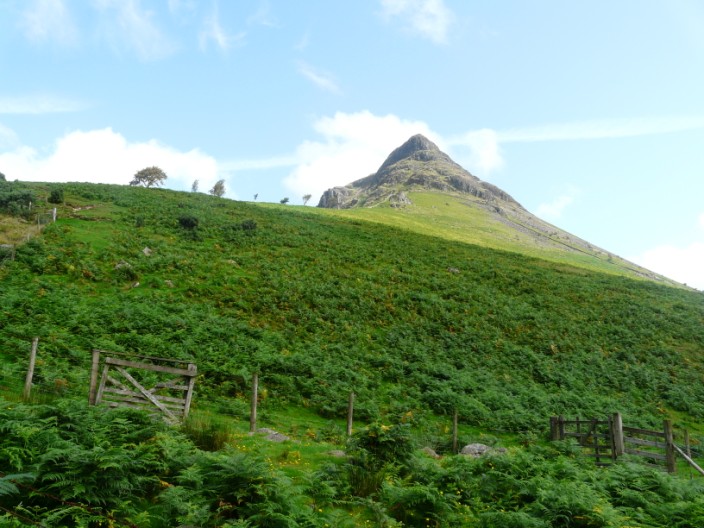 The climb up to Yewbarrow is serious from the start . . .
and gets more serious the higher up you go . . .
but you do get some great views of Wastwater . . .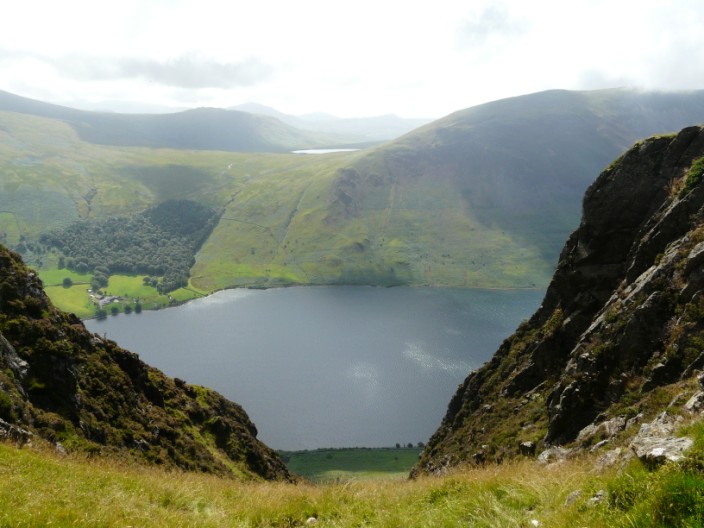 especially when you reach the ridge . . .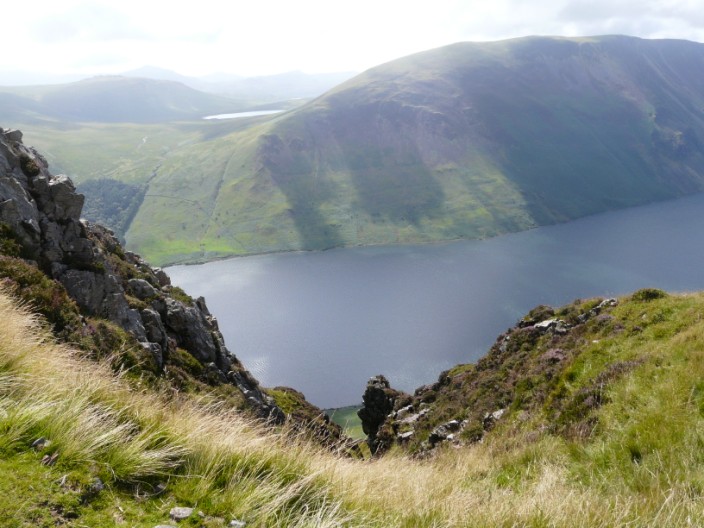 which is quite narrow at this point!
Wastwater and the Screes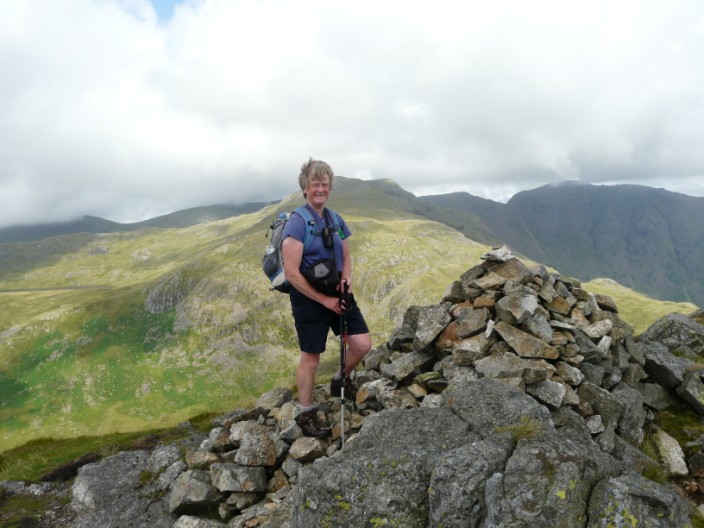 Yewbarrow summit with Red Pike behind and Pillar to the right
Stirrup Crag - there is a route down here but we went an easier way
Kirk Fell with Great Gable to the right in mist
Looking back to Yewbarrow as we climb to Red Pike . . .
passing a precarious looking boulder on the way
Red Pike with Pillar in the distance
Steeple - on a rocky spur . . .
but photographs barely do it justice
A stop at Scoat Fell . . .
before we start to descend . . .
and cross the mini-hause . . .
with good views to Ennerdale Water
Marie takes to the summit . . .
and I follow suit
Looking back along our route . . .
and down to the Ennerdale Valley - a previous walk brought me up this ridge
We are surprised to find a butterfly in this remote area
Making our way back to the main ridge . . .
along the narrow exposed path
A last look at the route we took out and back
The Scafells stand out clearly in the opposite direction
We can't resist one more photo of Steeple
Heading down to Wind Gap - you can just make out the route up onto Pillar . . .
with its trig point and cairn
The helicopter hovered over Mickledore for well over half an hour . . .
and almost landed on the rough ground between Mickledore and Scafell Pike