Tuesday, 7th April 2009
Walk:
Chipping, Park Gate, Dinkling Green Farm, Long Knotts, New Laund, New Laund Hill, Fair Oak, Knot Hill
Start Point:
Car park near church, Chipping
Grid Ref:
SD 621 432
Distance:
10 miles
Ascent:
2,070 feet
Weather:
Sunny spells with a cold breeze
Accompanied by:

On my own

Comments:
Despite a poor forecast I decided to try out this walk which didn't sound as if it would be too boggy after the overnight rain. I was rewarded with a dry day, lots of good footpaths and only a few muddy sections. The lambs were out in full force and their mothers were keeping a watchful eye as I walked past them. Following the path between two of the summits on Long Knots I decided to divert and take in the two summits north of my position. I was then able to miss out some of the road walking as I made my way across to New Laund. As I walked beside New Laund Hill the allure of the summit was too great and again I diverted to take in the summit, which gave good views to the River Hodder valley. It was then a matter of navigating field and streams to make my way back to Chipping and the car park.
Scroll down to see photos of the walk
The War Memorial where the route turns left . . .
into a 'Quiet Lane' - no talking now!
The first of many lambs waiting for a photo today
Just ready for a renovation project - great location too
This lamb looks nearly new-born
Lickhurst Farm, already been renovated by the looks of it
The highest point on Long Knots, looking north-west . . .
and again looking towards Burnslack Fell and Fair Oak Fell . . .
and once more with the summit of Totridge on the left
Couldn't resist the wild primroses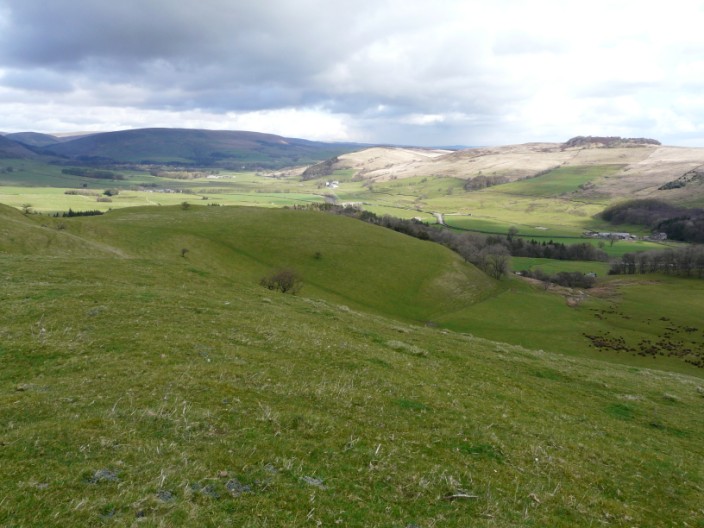 New Laund Hill . . .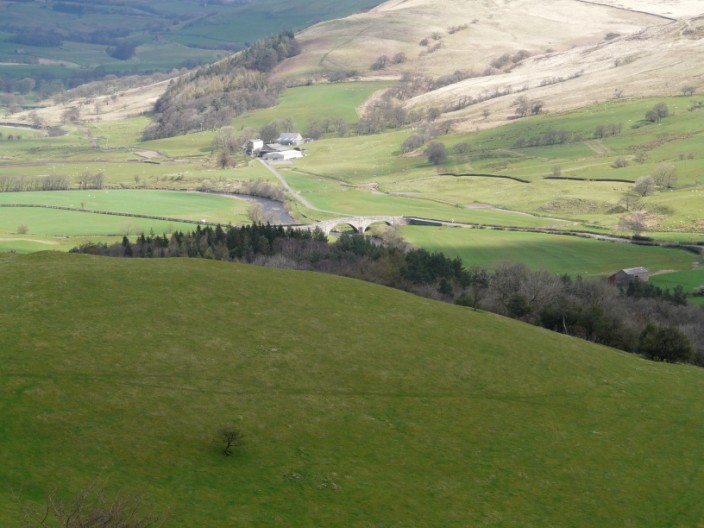 and zooming in on Burholme Bridge
A substantial barn built in 1724
Time for the 'Race of the Lambs'
Lime kiln . . .
with its ovens . . .
and an information board
Are you sitting comfortably?
Found the stile, but where's the fence?
Twins . . .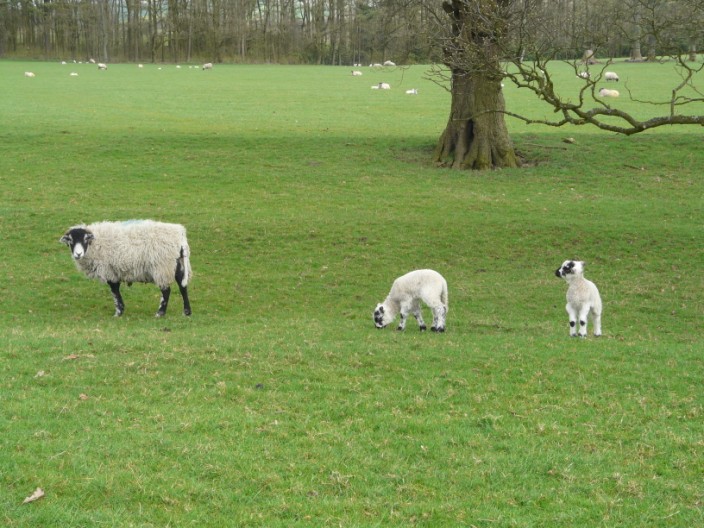 and Mum
The church . . .
and a very picturesque cottages opposite the car park