Sunday, 22nd August 2010
Walk:
Skirethorns, Mastiles Lane, Street Gate, Gordale Scar, Weets Top, Boss Moor
Start Point:
Skirethorns Lane, Threshfield
Grid Ref:
SD 985 639
Distance:
15.5 miles
Ascent:
2,100 feet
Weather:
Dry and sunny for most of the day.
Accompanied by:

5 members of the group - led by Ian

Comments:
A very pleasant walk, mainly on grassy tracks. We took a slight detour to avoid having descend Gordale Scar, but walked into the valley to watch a few people climbing up by the waterfall. From there a road walk took us up to the track to Weets Top where we had lunch. Stone tracks and grassy paths then took us over moorland and back to the cars.
Scroll down to see photos of the walk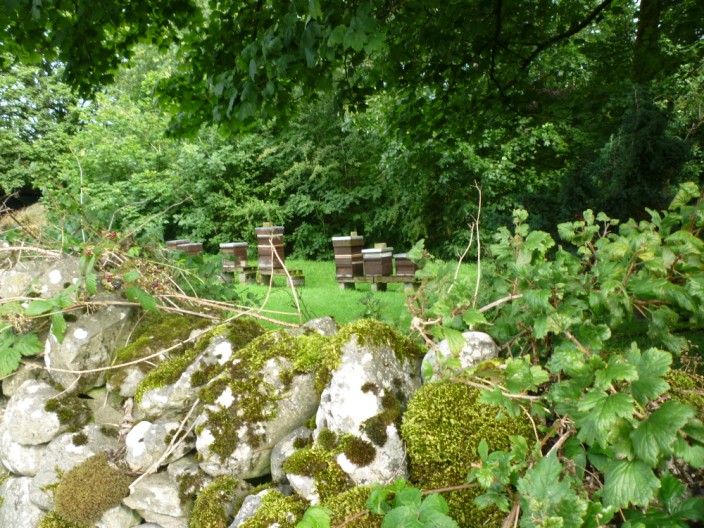 Karen spots a few beehives . . .
with their own warning sign
A limestone outcrop - rather like an amphitheatre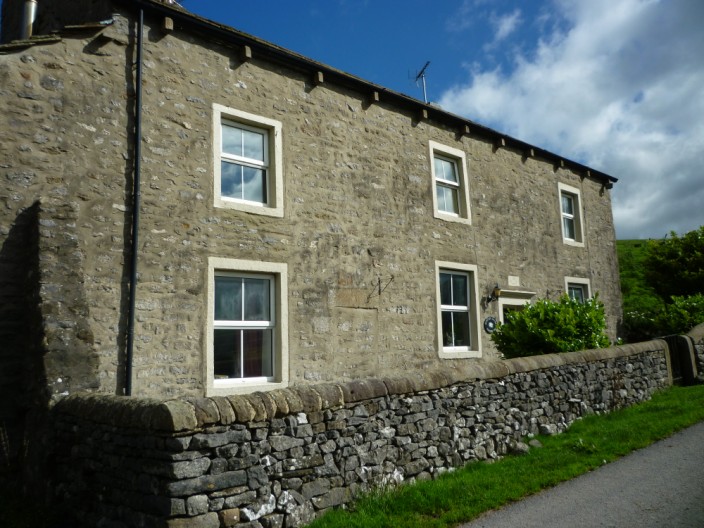 Bordley House was built in 1818
A sunny spot for elevenses
Leaving Mastiles Lane via Street Gate
Descending to Gordale Bridge, the field system alongside Hawthorns Lane sparks our interest
A scree slope heading into Gordale Scar . . .
reveals two young men - descending the 'slippery slope'
The group stops to take in the scene . . .
of waterfall and boulders. . .
with the higher waterfall catching the sun
Robb and Ian take a closer look . . .
and a group of walkers . . .
show the way up the tufa steps . . .
as the 'audience' takes a keen interest
A last look back . . .
before heading back out of the gorge
Lunch is taken on Weets Top . . .
where we have a 'group photo'
This little group look rather like Highland cattle . . .
but don't seem to have any horns
Return to 2010 Diary Return to top