Wednesday, 25th August 2010
Walk:
Fell Foot, Higher Fair Snape, Fair Snape Fell, Home House Fell, Fiendsdale Head, Hazelhurst, Brooks Barn, Bleasdale, Blindhurst Farm
Start Point:
Fell Foot
Grid Ref:
SD 601 442
Distance:
9.5 miles
Ascent:
1,600 feet
Weather:
Dry with sunny spells and very little breeze
Accompanied by:

On my own

Comments:
It was a very pleasant walk through fields to Higher Fair Snape Farm. From here the path zig-zagged across pasture and up to the cairn and trig point of Fair Snape Fell. My next target was Fiendsdale Head and the usual path would be up to the fence corner, the highest point of Fairsnape Fell, then along the fence line through the peat hags and bog. Instead, I took a pathless route across Home House Fell, initially heading north then aiming for the head of the Brock's western arm. The terrain was mainly dry with springy turf and the water courses could be crossed easily. Fiendsdale Head was as boggy as ever and it was a relief to reach the pleasant green path that slants gradually down the flank of Winny Bank. Upon reaching Hazelhurst I decided to extend the walk and continued on to Brooks Barn before turning for Bleasdale. Navigating through Blindhurst Farm was a rather messy affair but from there it was an easy walk, returning by the outward route.
Scroll down to see photos of the walk
An impressive wall stile . . .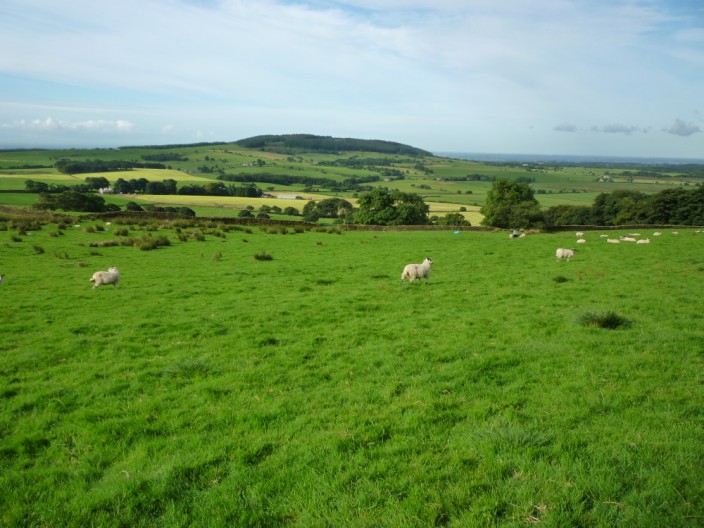 with Beacon Fell in the distance
The post helps to pinpoint . . .
the footbridge over the River Brock, hiding amongst the trees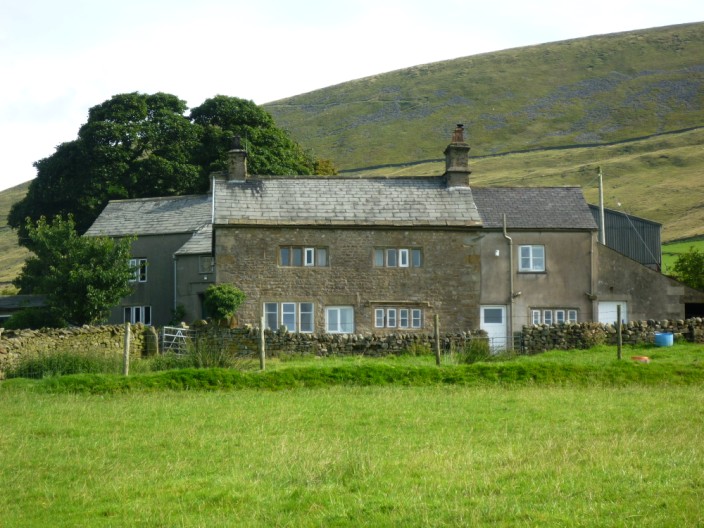 Higher Fair Snape Farm where the first house has mullioned windows . . .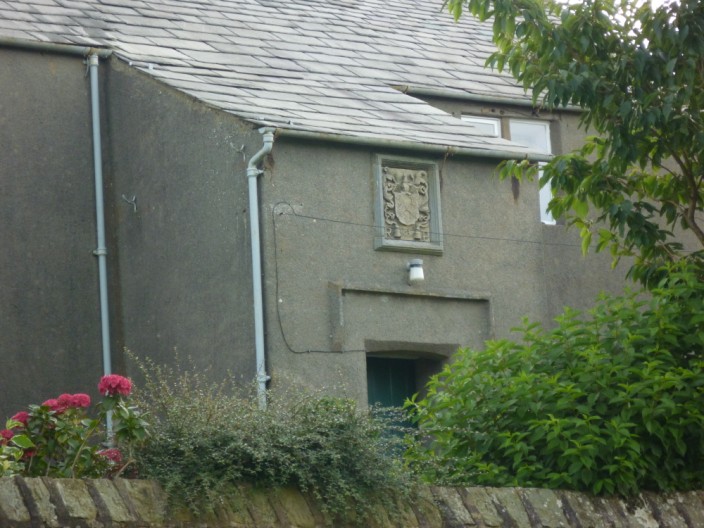 and the second, less impressive house, has a coat of arms over the door
Parlick from the climb to Fair Snape Fell . . .
and to the west the coast can be seen
A couple of paragliders have taken off from Parlick
The cairn and shelter on Fair Snape Fell . . .
where there is also a trig point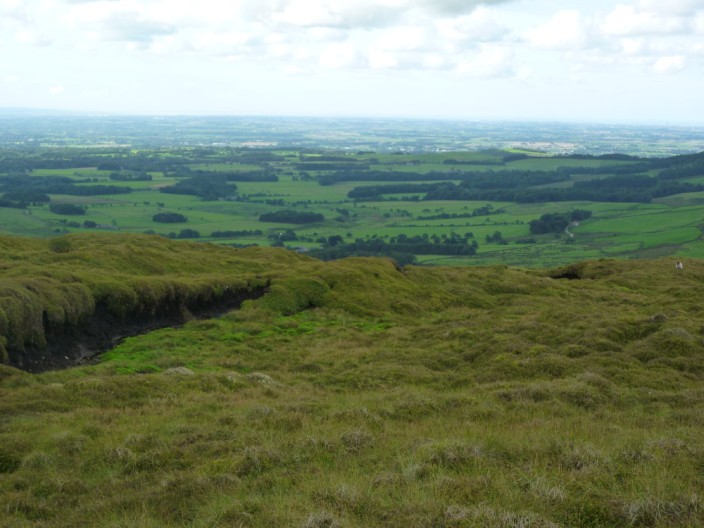 Looking west from the route across Home House Fell . . .
and the head of the River Brock
Looking back across to Fair Snape Fell . . .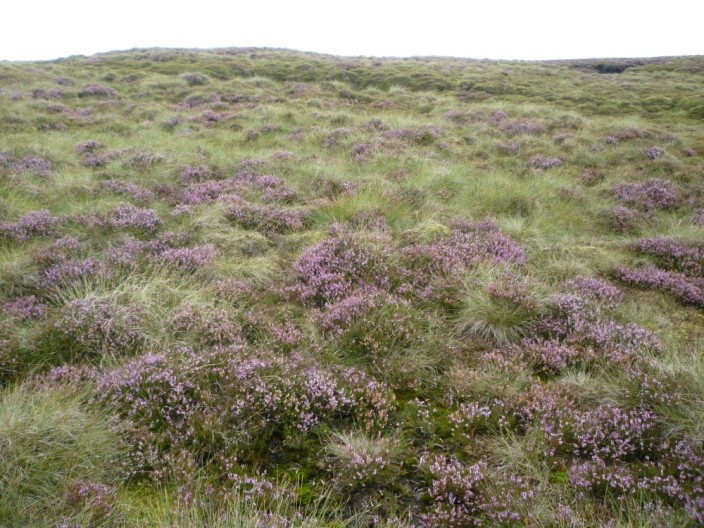 and heather abounds as I make my way on to . . .
a dreary Fiendsdale Head
Before long a grassy path is reached
The River Brock valley below Home House Fell, with Fair Snape Fell on the right
The sun brightens the heather on the slopes of Winny Bank . . .
and the grassy path heads through bracken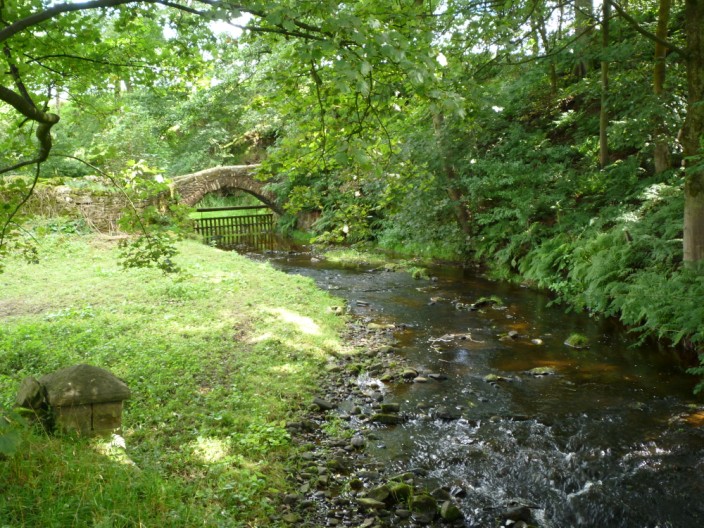 An ancient packhorse bridge crosses the River Brock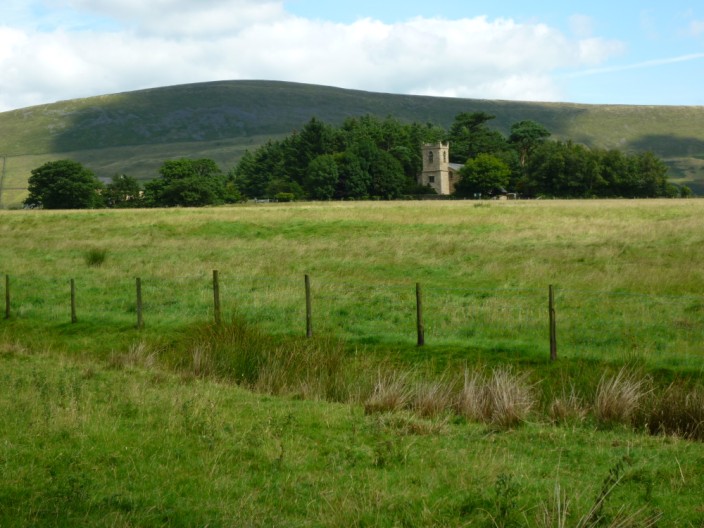 St Eadmer's Church, dating from 1835, Bleasdale
A butterfly poses for the camera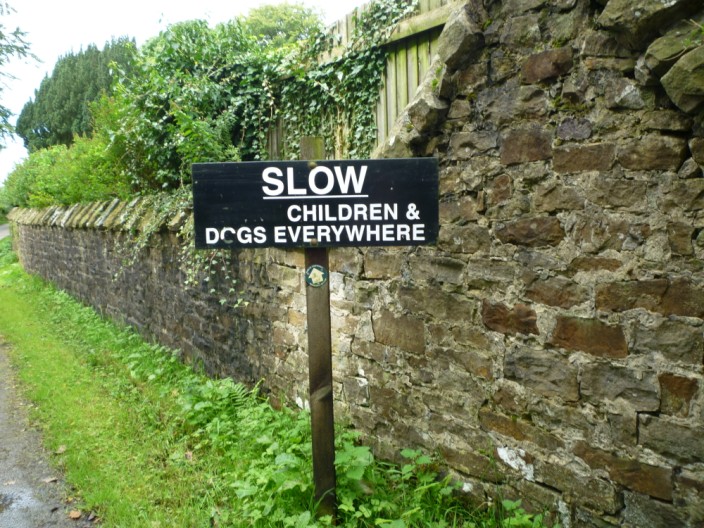 Is this a warning or a complaint?
An impressive house at Bleasdale
Approaching silently . . .
the glider passes overhead . . .
and continues on its way
Return to 2010 Diary Return to top