Sunday, 31st January 2010
Walk:
Grassington, Bycliffe Road, Mossdale Scar, Benfoot Brow, Crookacre Wood and Dales Way taking in Swineber Scar and Conistone Pie
Start Point:
Grassington National Parks car park
Grid Ref:
SE 002 637
Distance:
12.5 miles
Ascent:
1,400 feet
Weather:
A cold but dry day with sunny spells
Accompanied by:

Ian, Karen and Sheila (alternative group walk)

Comments:
With the official group walk cancelled a small contingent headed out to Grassington to explore the area to the north. It was a relatively easy walk through fields and over moorland. There was still quite a lot of snow around but this was solid and could be walked on without too much trouble. The scene was very picturesque with the sun sparkling on the surface of the snow. The disused mine workings on the flanks of Conistone Moor gave it a look of a lunar landscape but this was relieved by the patches of snow along the way. Returning along the Dales Way the wide terraced path high above the valley made for enjoyable walking back to the cars.
Scroll down to see photos of the walk
The Methodist Church sends out a message to all walkers - check out the windows
Time for some exercise . . .
for this Harris Hawk
The snow is still quite deep alongside the walls . . .
and anywhere it has gathered into snowdrifts
Bare House lives up to its name . . .
but provides a sunny spot for lunch . . .
though the facilities leave a little to be desired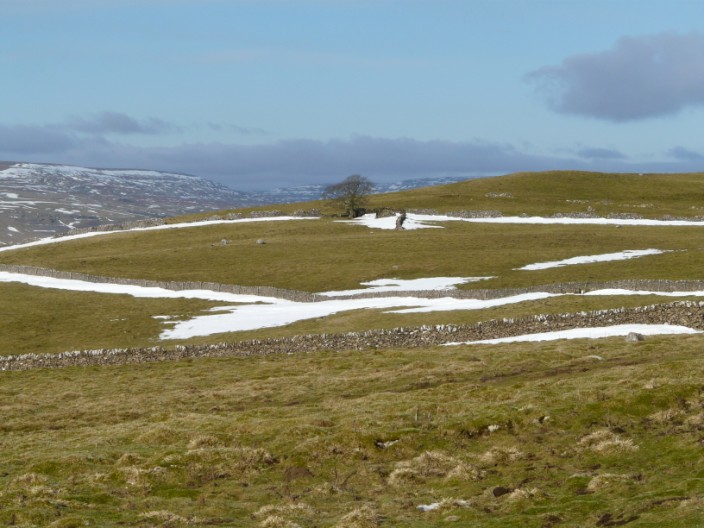 A typical Dales landscape
The top of Kilnsey Crag can just be seen with Hawkswick Clowder rising in the distance . . .
and Conistone Moor to the north
It may be sunny, but it's still cold!
Don't think we'll manage to open this gate . . .
and the stile leads in the wrong direction
No problem, we can just . . .
stride over the gate . . .
and follow the route down an enclosed lane . . .
with at least 2 feet of snow - good job it's solid now!
Who needs Mont Blanc?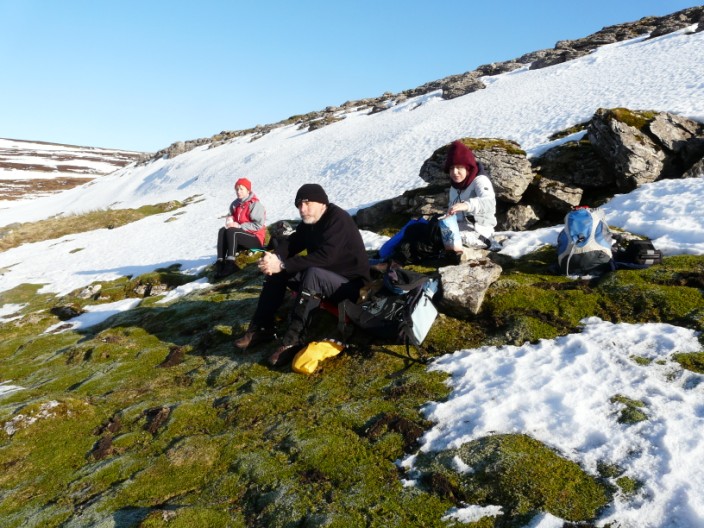 The sun is still shining as we stop to eat lunch . . .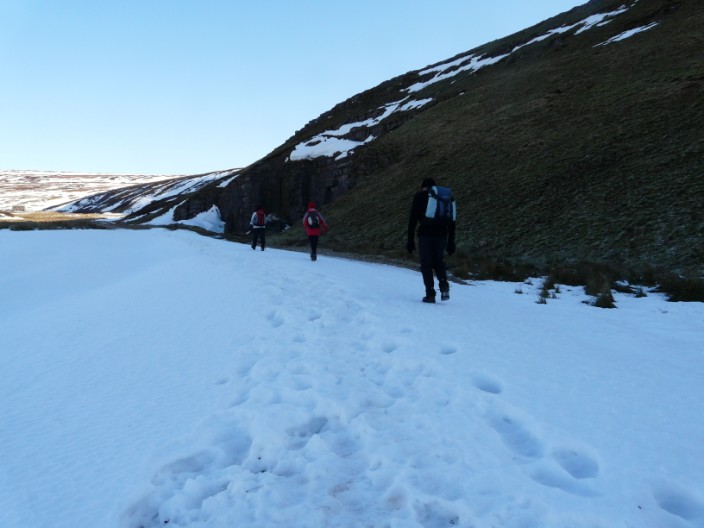 before continuing on to Mossdale Scar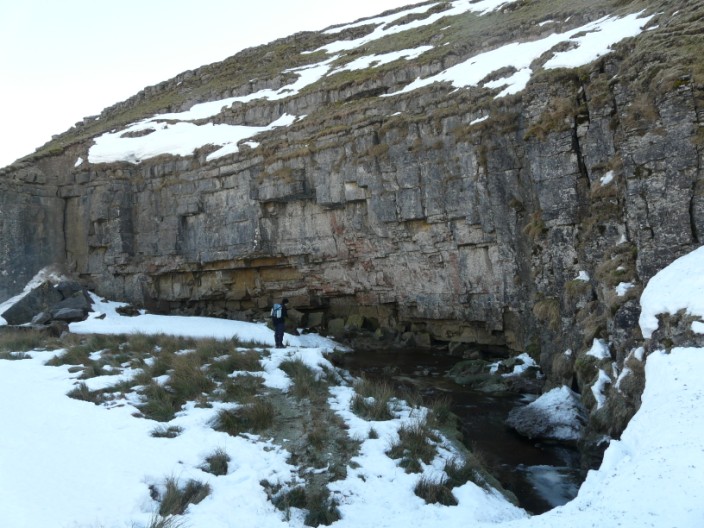 Ian takes a closer look at Mossdale Beck . . .
and we find another property ripe for development
Ian finds a 'snow seat' . . .
but in a rather precarious position
Swarth Gill - bit tricky to cross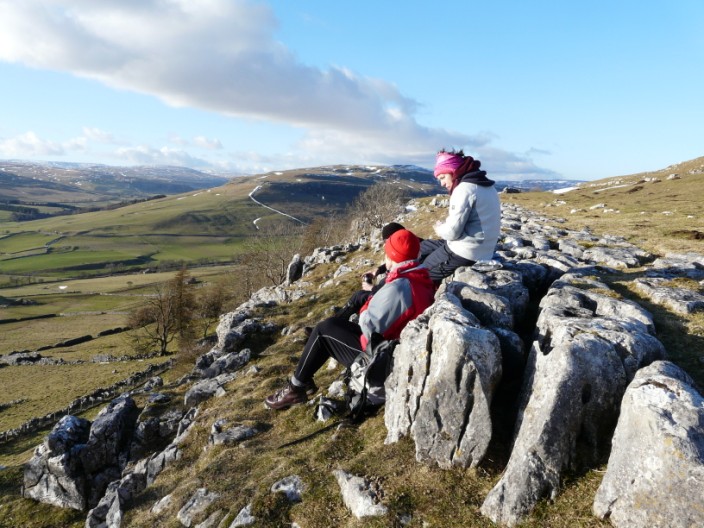 Heading back along the Dales Way we take time out for afternoon tea
Conistone Pie . . .
where Ian takes a closer look . . .
before continuing along the green terraced path of the Dales Way
Return to 2010 Diary Return to top