Sunday,6th June 2010
Walk:
Ickornshaw, Lothersdale, Pinhaw, Booth bridge, Raygill, Cowling
Start Point:
Holy Trinity Church
Grid Ref:
SD 968 430
Distance:
14 miles
Ascent:
2,330 feet
Weather:
Mainly drizzle nut clearing towards the end of the walk
Accompanied by:

5 members of the group, led by Ray

Comments:
The route followed the Pennine Way from Ickornshaw, through Lothersdale to the outskirts of Thornton-in-Craven. After crossing Earby Beck we climbed back over Thornton Moor to Raygill, which used to be a manor house inhabited for a time by the owner of Raygill Quarry, which is now a fishing centre. One more climb on this undulating walk then brought us back down to Cowling.
Scroll down to see photos of the walk
The mist has started to clear a little as we reach Lothersdale . . .
but the brollies are needed on Pinhaw
Karen and Kath hope it is time for lunch . . .
but the brolly brigade can't fit on the seat . . .
so we head for the shelter of the trees
These Jacob sheep, some with four horns . . .
attract a lot of attention
Raygill House used to be a large manor house . . .
but has now been divided into a number of prperties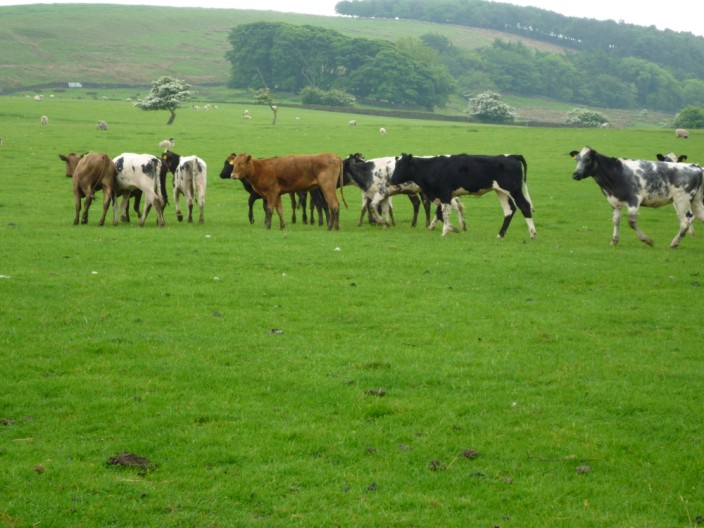 A few extra candidates for the group?
John makes his way . . .
through the last squeeze stile of the day
The buttercups brighten up the fields . . .
and in a cottage garden . . .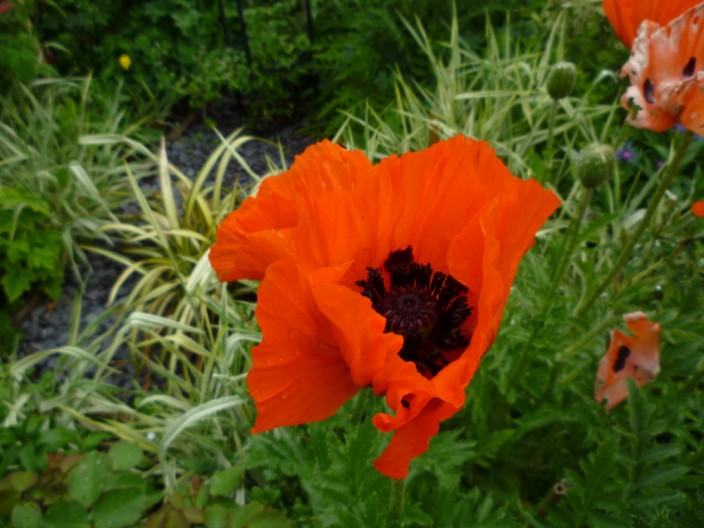 poppies take pride of place
Return to 2010 Diary Return to top