Walk:
Bradford Bridge, Ribble Way, Grindleton Fell, West Bradford Fell, Drake House, Pillings, Ribble Way
Start Point:
Bradford Bridge
Grid Ref:
SD 745 439
Distance:
9.6 miles
Ascent:
1,060 feet
Weather:
Dry and overcast but warm
Accompanied by:

On my own

Comments:
A pleasant path took me along the Ribble Way before heading north through fields and along tracks to Grindleton Plantation. At this point I decided to extend the walk by taking the inviting path into the trees. A clear path led to a second set of stone pillars but the surroundings soon changed from mature trees to cleared fell side to an area filled with young trees. Following a wide track I made my way through more woodland to emerge near Bradford Fell. I then made my way over West Bradford Fell to Drake House. from here I skirted Drakehouse Brook then made my way down to the River Ribble, and a short walk back to the bridge.
Scroll down to see photos of the walk
Walking along the Ribble Way it looks like stepping stones ahead . . .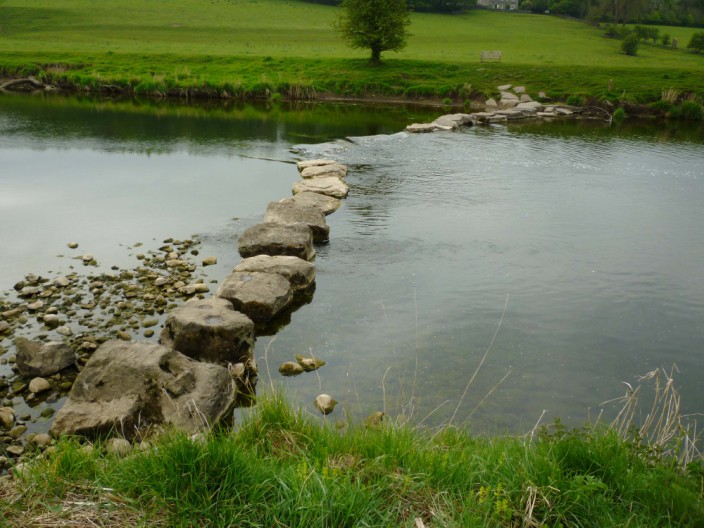 but I think the middle section would cause problems if you tried to cross them
A grey heron takes a break on the rocks
A peaceful summer scene . . .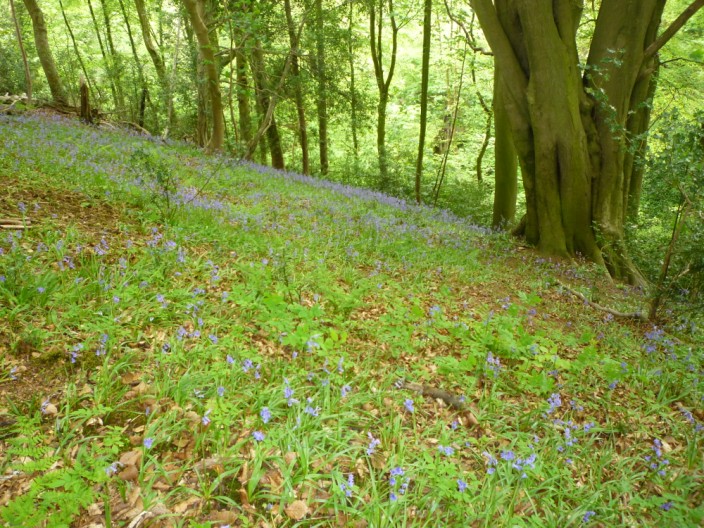 and another one - with a host of bluebells
A peacock butterfly
Some 'serious' looking gate posts signal a way into Grindleton Plantation . . .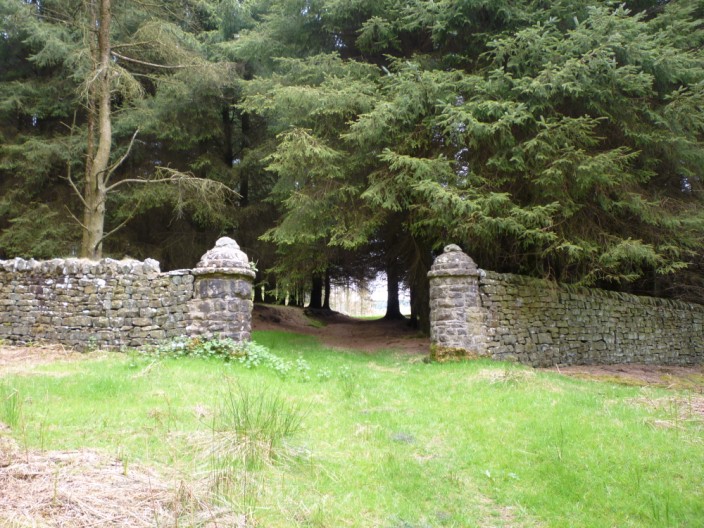 and more are found inside the plantation
At the high point of Grindleton Fell new trees abound . . .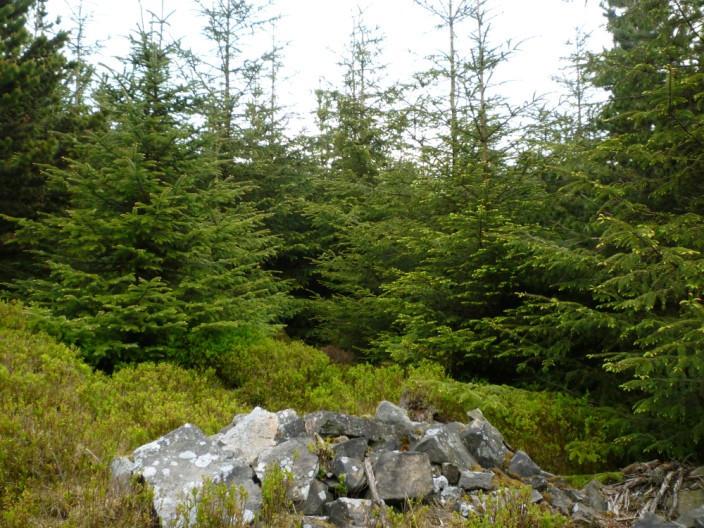 but I wonder how long it will take for them to grow to this size?
Emerging from the plantation . . .
I head down past Fell Side - in need of a little TLC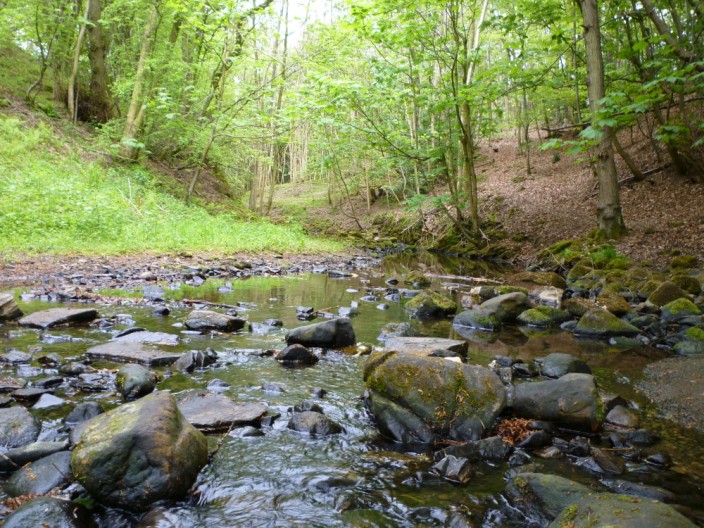 Drakehouse Brook
And back along the Ribble Way to Bradford Bridge
Return to 2010 Diary Return to top