Walk:
Blindhurst Farm, Stang Yule, Hazelhurst Fell, Fiendsdale Head, Home House Fell, Fair Snape Fell, Wolf Fell, Saddle End, Wolfen Hall
Start Point:
Lay-by on road to Fell Foot
Grid Ref:
SD 601 442
Distance:
13 miles
Ascent:
1,650 feet
Weather:
Warm and sunny all day
Accompanied by:

On my own

Comments:
Having walked in this area a week ago I decided to come back to check out an extended route for our group's next programme. Heading through Blindhurst Farm I was pleased to see that a week of fine weather had made a big difference to the paths in and out of the farm! Reaching Bleasdale I made a slight detour to visit the Church of St Eadmer - mention was first made of a church on this site in the 16th century but the present building dates from 1835. Heading towards Stang Yule there seemed to be hundreds of pheasants giving no regard for the fact that we have recently passed 'the Glorious Twelfth'! The climb above Fell Plantation was made all the pleasanter by the colourful heather and the views across Morecambe Bay to the Lakeland Fells. Detouring off the track I found my way to the trig point on Hazelhurst Fell but could not stay on the ridge to Calder Dyke as the heather and bilberry growth underfoot was too dense. After reaching Fiendsdale Head I made my way across Home House Fell, as last week - an interesting pathless trek crossing many gullies - but dry all the way! After a lunch stop at Fair Snape Fell I walked on to Wolf Fell, enjoying the clear path and the grassy descent. From Saddle End it was a short walk past Wolfen Hall back to the car.
Scroll down to see photos of the walk
Crossing the first wall stile with views to Beacon Fell
Bleasdale School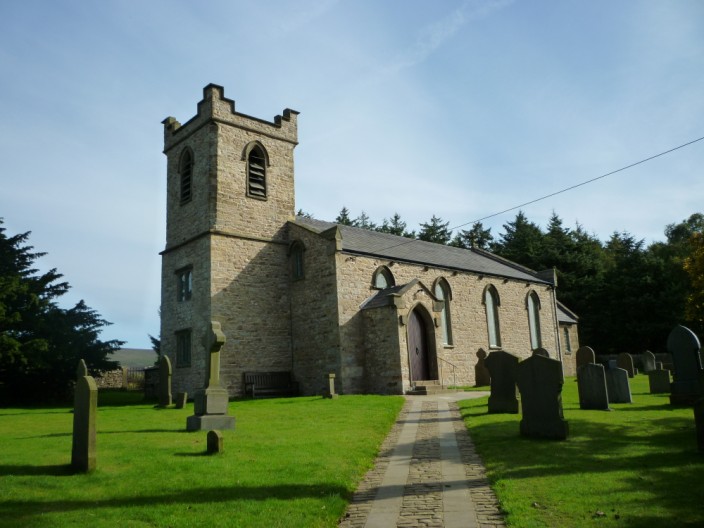 St Eadmer's Church . . .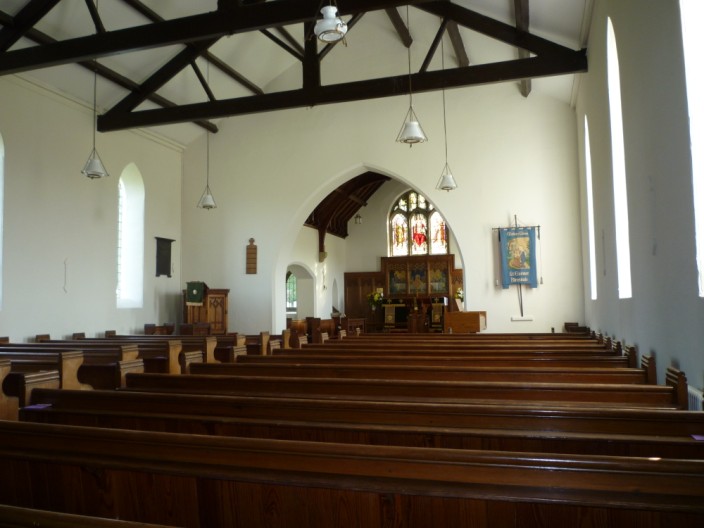 with a modern-looking interior . . .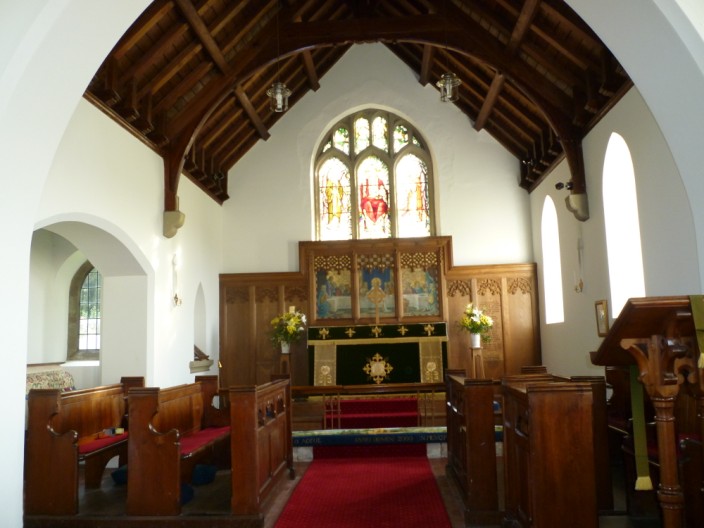 and a painted reredos . . .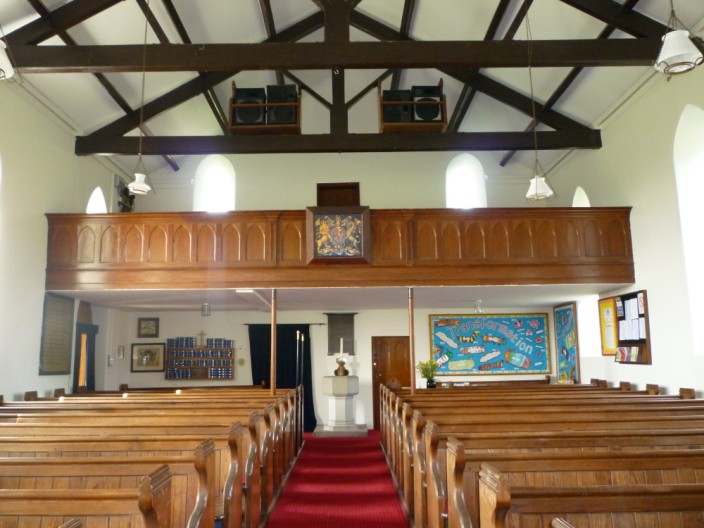 and a gallery, built to accommodate more people
The font and interesting-looking children's corner
Packhorse Bridge - from the road bridge
Brooks Barn
One that got away!
Actually, there were hundreds of pheasants in this area . . .
and they weren't too concerned about walkers
Pleasant pastoral scene
Climbing Oakenclough Fell, the heather is in full bloom and the Lakeland Fells can be seen in the distance
From left to right, Winny Bank, Fair Snape Fell and Parlick
Hazelhurst Fell sports its own trig point . . .
which stands proud of the surrounding ground
The head of Clough Head Brook
A lonely concrete post points the way to . . .
Fiendsdale Head
The last, and deepest gully, when crossing . . .
Home House Fell
Fair Snape Fell and cairn (also known as Paddy's Pole)
Where the three fences meet, the cairn marks the highest point of the fell
A good path meanders around peat hags on Wolf Fell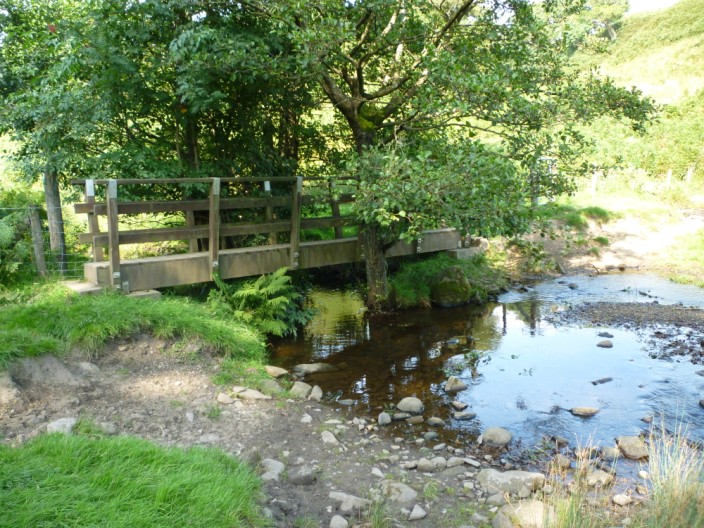 Chipping Brook
Return to 2010 Diary Return to top