Saturday, 2nd April 2011
Walk:
Witton Country Park, Billinge Hill, Butler's Delf, Pleasington Old Hall, Butler's Bridge
Start Point:
Witton Country Park CP
Grid Ref:
SD 662 270
Distance:
4 miles
Ascent:
580 feet
Weather:
Mild with sunny spells
Accompanied by:

On my own

Comments:
This was just a short walk up to Billinge Hill then down to Butler's Delf and Pleasington Old Hall, built by the de Hoghton family in 1587, the year before the Spanish Armada. From there it was an easy stroll to Butler's Bridge and alongside the River Darwen, back to the car park.
Scroll down to see photos of the walk
A couple of birds keep an eye on passers by
Not much on the summit of Billinge Hill . . .
apart from a commemorative plaque . . .
and a distant view of Darwen Tower
This looks pretty new . . .
as does the Mountain Bike Track
A 'many-limbed' tree takes my attention . . .
alongside the path to the upper car park
A surprising spot to have a post box . . .
alongside the Cottage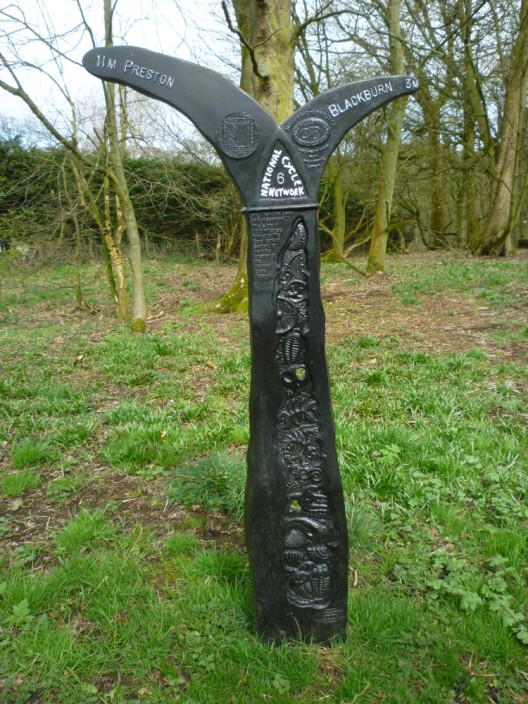 Another reference to a cycle track . . .
which is part of the National Network . . .
with an appropriate inscription
Pleasington Old Hall can now be seen across the pond which is part of the Nature Reserve
Butler's Bridge leads back into the sports fields of Witton Park