Wednesday, 12th December 2011
Walk:
Tockholes car park, Stones Bank Plantation, Turton Heights, Cheetham Close, Turton Tower, Wayoh Reservoir, Entwistle Reservoir, Cadshaw, Top o'th Brow
Start Point:
Tockholes car park
Grid Ref:
SD 665 191
Distance:
15 miles
Ascent:
2,000 feet
Weather:
Short hail showers in the morning but brighter in the afternoon
Accompanied by:

On my own

Comments:
With 35 miles still to do to reach my target of 1,000 miles in 12 months, I planned a good stretch today as it was the best forecast for the week. Walking on the Witton Weavers Way for much of the time I was able to keep up a good pace and managed to complete the walk in good time. At Turton Tower there was a group of school children enjoying an 'end of term' day out and it looked like Father Christmas was paying an early visit. A good walk to do at this time of year when the fields and many paths are boggy or under a few inches of mud!
Scroll down to see photos of the walk
Looking over Belmont Reservoir to Winter Hill where the masts are disappearing in the mist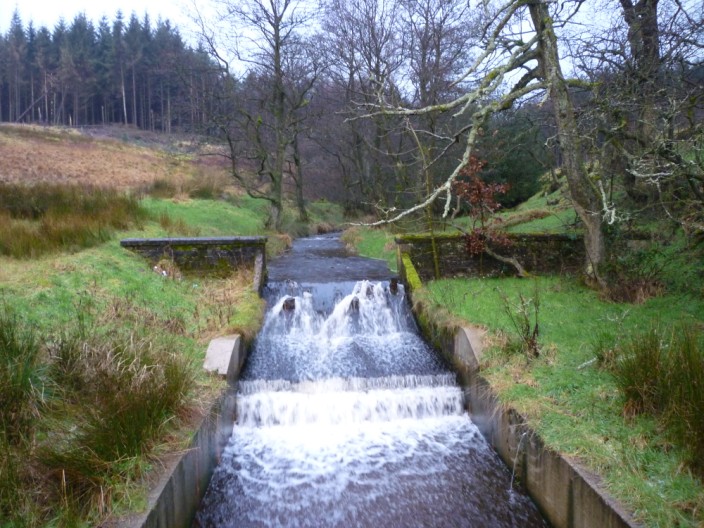 Stones Bank Brook from Stones Bank Bridge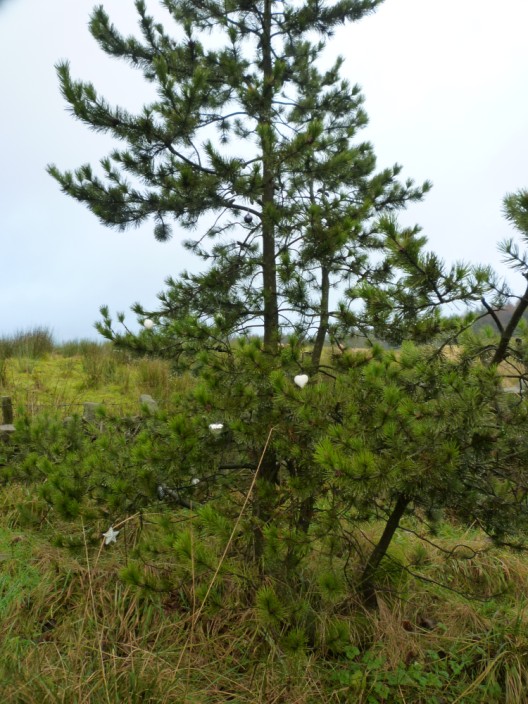 Not many decorations on this tree!
The eroded trig point on Cheetham Close summit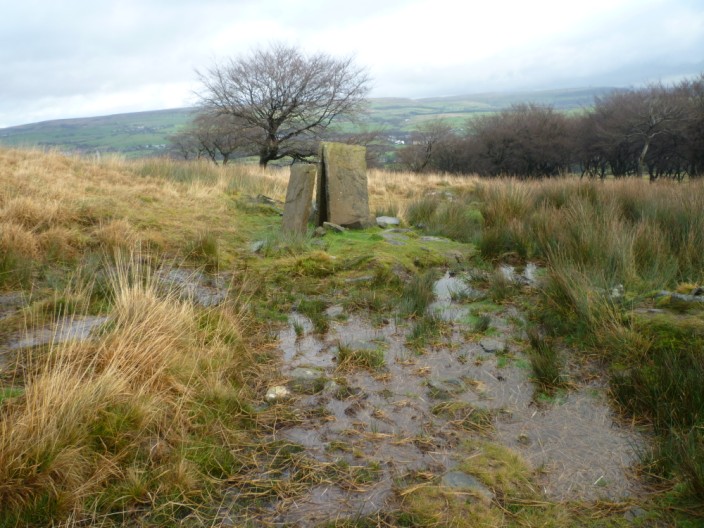 Are these Standing Stones . . .
or redundant gate posts?
The bridge leading to Turton tower . . .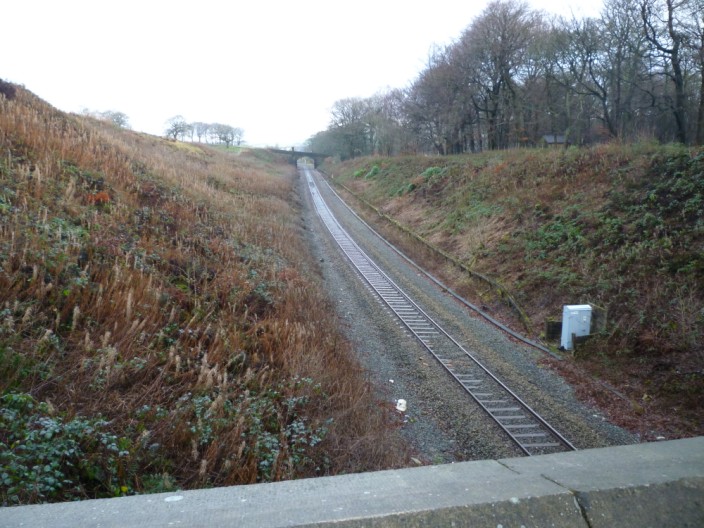 crosses the railway line . . .
but watch out for the arrows . . .
as you cross over
A group of children greet Father Christmas at Turton Tower
Looking back to the bridge I crossed earlier
The overflow . . .
at Wayoh Reservoir
A viaduct takes the train line across the inlet to Wayoh Reservoir
Too big to be real!!
Reflections in Entwistle Reservoir . . .
and again
Seems to be a common tradition in these parts
The lights are just coming on on Winter Hill