Wednesday, 14th December 2011
Walk:
White Coppice Cricket Club car park, Healey Nab, Heapey Fold Lane, Yarrow Reservoir, Rivington, Alance Bridge, Lead Mines Clough, Wellington Bomber Memorial, Round Loaf, Great Hill
Start Point:
White Coppice Cricket Club car park
Grid Ref:
SD 619 190
Distance:
11 miles
Ascent:
1,770 feet
Weather:
Short showers with hail in the morning but brighter in the afternoon
Accompanied by:

On my own

Comments:
With 11 miles needed today so that I can complete my 1,000 mile target on Sunday, I planned a local walk taking in Healey Nab, Rivington, Round Loaf and Great Hill. The footpaths were mainly good with Anglezarke Moor being the 'juiciest'. While strong winds had been forecast it was only on Great Hill that this was evident. A good walk in reasonable weather - cold but with appropriate clothing this wasn't a problem.
Scroll down to see photos of the walk
Looking back to White Coppice and Great Hill
Healey Nab . . .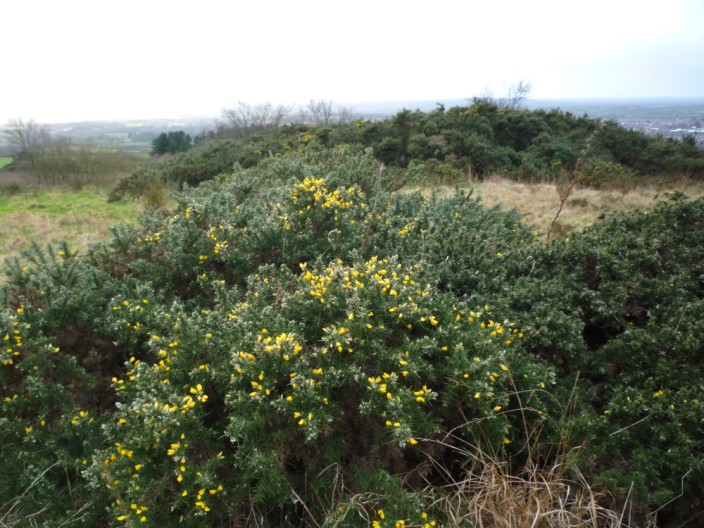 where the gorse is in bloom
The Yarrow Reservoir overflow - with water in for a change
Rivington - the Green and stocks
Looking over the Yarrow Reservoir to the bridge at the top of the overflow
Rivington Pike . . .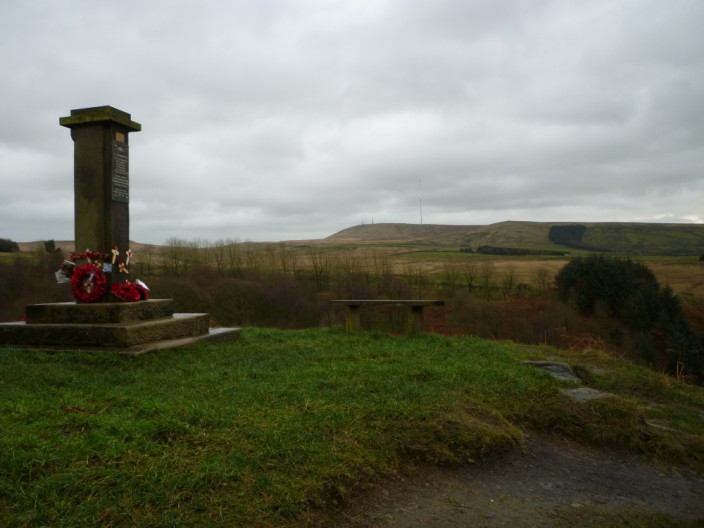 from the Bomber Memorial . . .
which is visited every November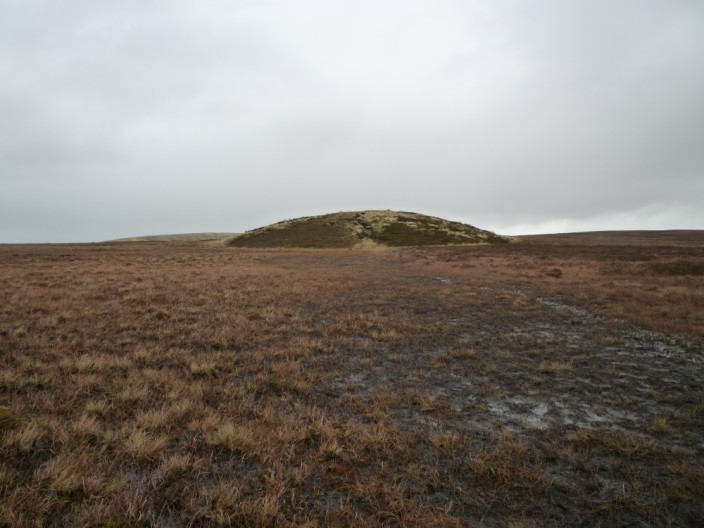 Round Loaf - an island in the peat bog!
Looking back towards Rivington Pike from Round Loaf . . .
and on to Great Hill
Haven't seen any of these grouse butts on previous walks up here
Work still in progress on Great Hill