Sunday, 18th December 2011
Walk:
Skinners Syke, Sawley Grange, Rimington, Torrid Bank Wood, Downham, Warsaw End, Chatburn, Grindleton Bridge to Sawley via the Ribble Way
Start Point:
Spread Eagle car park, Sawley
Grid Ref:
SD 776 466
Distance:
10.7 miles
Ascent:
1,100 feet
Weather:
Cold and frosty but sunny all day and clear views
Accompanied by:

9 members of the group

Comments:
Two celebrations were on the cards today, one being the Christmas Meal for the group and the other being the completion of my target for the year - to walk 1,000 miles (planned walks not including local sorties). After a week of very wet weather we were treated to a sunny, clear day with the ground frozen enough to make muddy sections easy to navigate. With this being the walk before the Christmas meal for the group the pace was leisurely, giving lots of time to take in the views and catch up with members that had joined us. The meal at The Spread Eagle was enjoyable, with good service and a pleasant atmosphere.
Scroll down to see photos of the walk
Spread Eagle car park - a bit icy in places
The ruins of Sawley Abbey catch the morning sun . . .
as does the entrance archway
Robb spots some deer on the ridge . . .
and Phil gets a close up photo of them with his new camera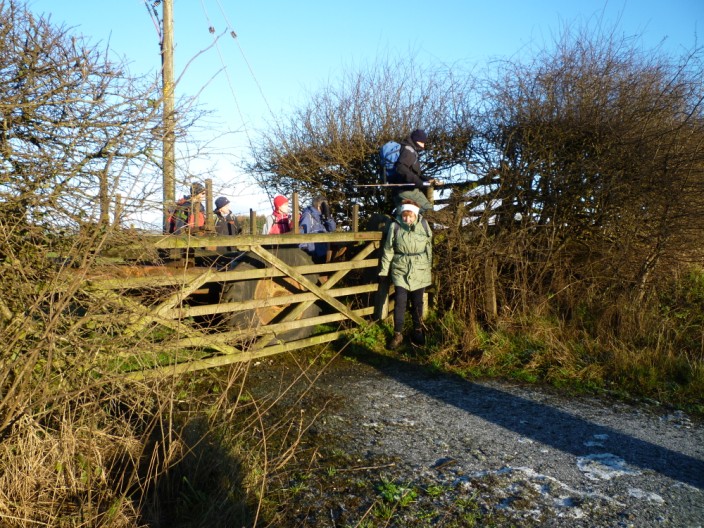 One of the many stiles, this one leading onto the A59
A Shetland pony comes to greet us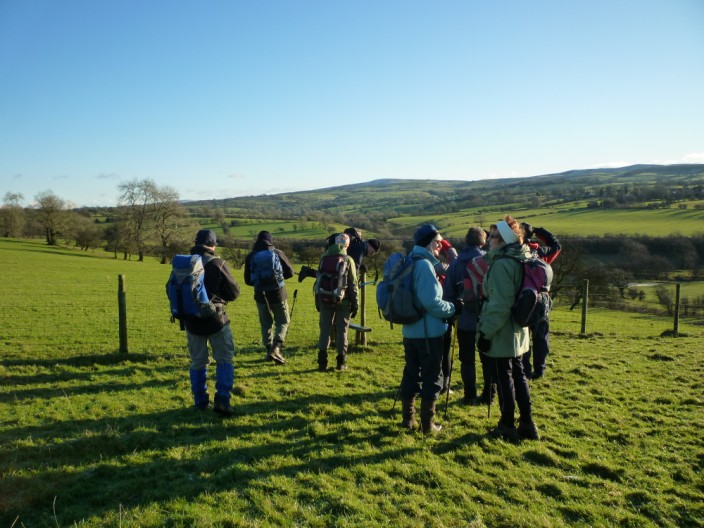 A pause as we wait to cross an easy stile
Heading into the sunrise (or was that sunset?)
Ready to set off again after our coffee stop
Trip, trap - is that three dwarves on the opposite bank?
An impressive house as we pass through Rimington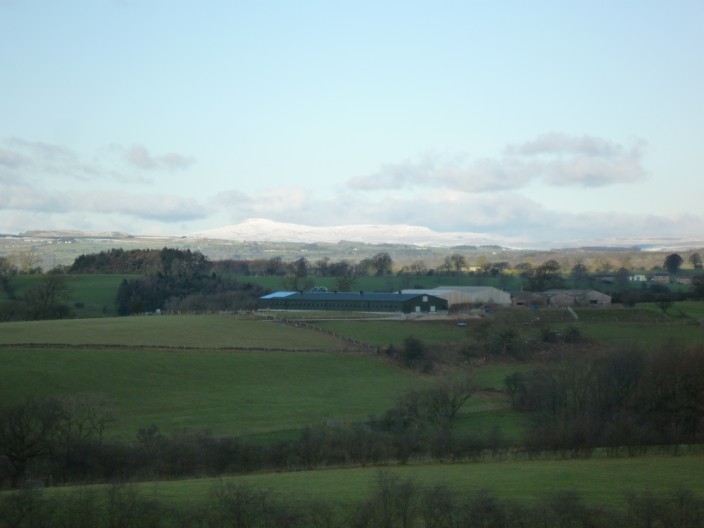 Ingleborough has a good covering of snow to the North . . .
while to the South Pendle Hill just has a dusting
Betsy negotiates a tall stone . . .
while Jenny takes on an obstacle course
Novel gate closer
Ducks at Downham . . .
and a view of the church
Lunch in the car park - not one of usual stopping places!
We counted a total of 21 paragliders . . .
enjoying a good day to 'hang out'
The group takes a break . . .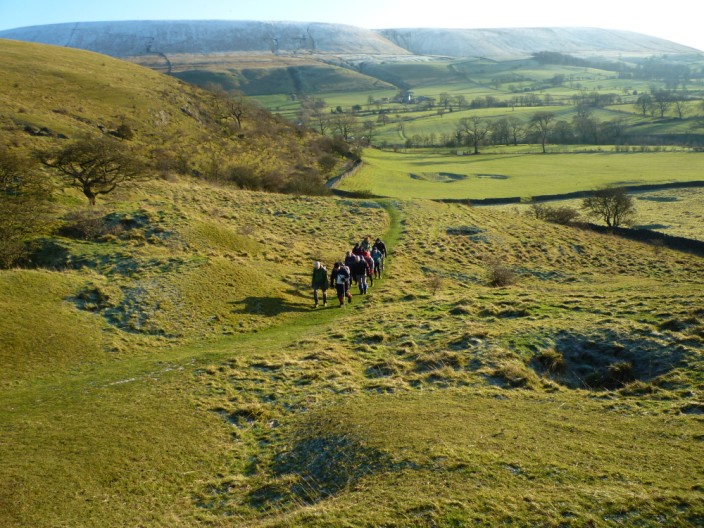 before continuing round the end of Worsaw Hill
Is this really a December day?
Grindleton Bridge . . .
where I reach my taget for the year - 1,000 miles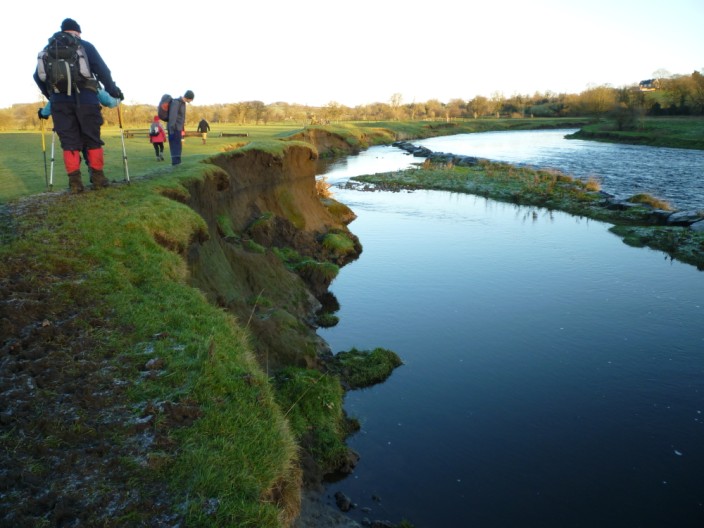 John inspects the erosion . . .
as we walk along the Ribble Way
Looks like boulders have been added to protect the banking
Stepping stones? - not for me
A last look across to Pendle Hill . . .
before continuing on to Sawley Bridge . . .
from where the sun dips behind the hill
Pre-dinner drinks at the Spread Eagle . . .
followed by a delicious meal