Sunday, 2nd December 2011
Walk:
Clerk Hill, Churn Clough Reservoir, Padiham Heights, Black Hill, Read Park, Read Old Bridge
Start Point:
Spring Wood car park
Grid Ref:
SD 740 360
Distance:
10.6 miles
Ascent:
1,300 feet
Weather:
Overcast with some short hail and rain showers
Accompanied by:

On my own

Comments:
An easy walk on good tracks - done a couple of times previously. The day wasn't as cold as expected and the showers were short so they were no problems. On the road above Read it looked like a farmer had had some fun with his hay bales - perhaps an innovative competition?
Scroll down to see photos of the walk
Whalley Nab with Whalley to the right . . .
and zooming in on the viaduct
Interesting stile at Clerk Hill
Take your pick!
Sabden with Black Hill in the distance
Churn Clough Reservoir
Bridge across Sabden Brook
Black Hill trig point with low cloud over Spence Moor
Bright beech leaves in Black Hill Wood . . .
and a 'characterful' tree nearby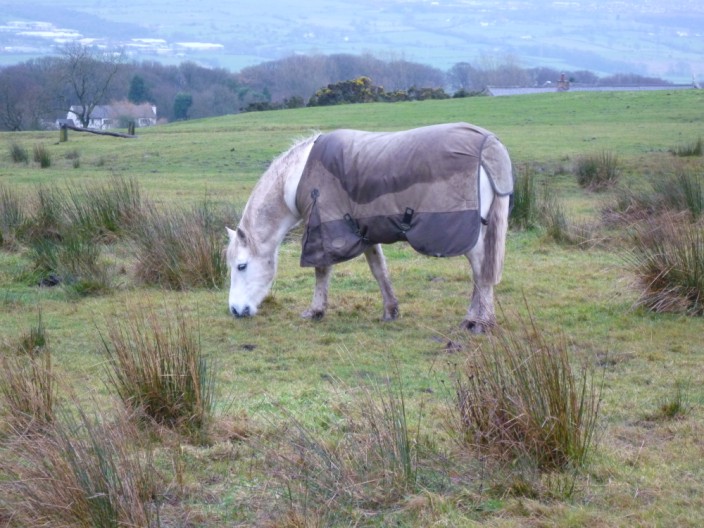 Wrapped up for the cold weather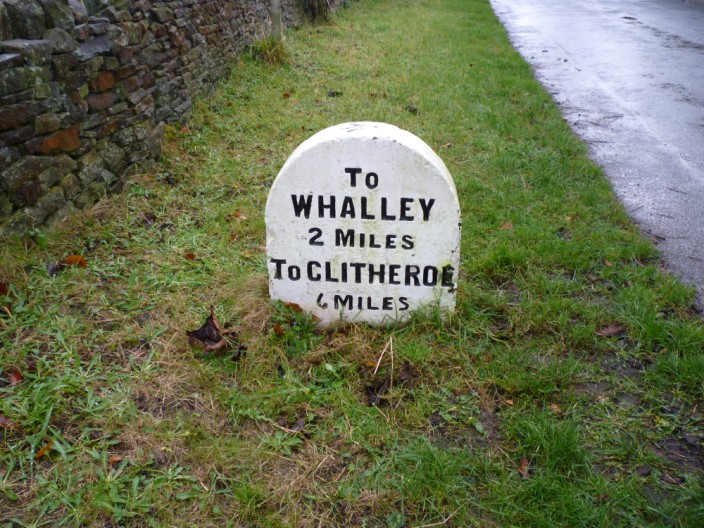 Just by the sign . . .
some picturesque hay bales
Zooming in on Read Church
Underneath the arches
A small development of cottages . . .
and a large homestead in Read Park
Read Old Bridge where, in 1643, the Parliamentarians (500 men)
ambushed the Royalists (5,000 men)
and chased them back to Ribchester