Tuesday, 11th January 2011
Walk:
Brackenbottom, Pen-y-Ghent, Plover Hill, Foxup Moor, Hull Pot, Horton Scar
Start Point:
Horton Bridge
Grid Ref:
SD 811 720
Distance:
8.5 miles
Ascent:
1,800 feet
Weather:
A dry day but mist on the summit and deep snow in places
Accompanied by:

On my own

Comments:
Arriving in Horton-in-Ribblesdale, Pen-y-Ghent was hiding in the mist but I was hopeful that it would clear by the time I got up there. Unfortunately that was not to be but the climb was still worth it. Walking across to Plover Hill took some time as the snow was deep in places and care was needed when navigating icy patches. The stiles were easy to climb as the snow reached almost to the top of them - only trouble was that you had to navigate deep snow!!! The best was saved for the descent from Plover Hill where the path headed down an almost vertical snow bank. Whilst others had headed that way before me, I decided to opt for a less steep and less snowy section further along the edge. Typically, by the time I was down on the easy valley path the weather improved with some sunny spells and it was a very pleasant walk back to the car.
Scroll down to see photos of the walk
Climbing up from Brackenbottom . . .
a rather large plane heads up the valley
The mist seems to be clearing from the summit
Looking back over Horton-in-Ribblesdale to Little Ingleborough
Getting closer - but so is the mist!
Joining the Pennine Way for the last climb . . .
to a very windy summit
Looking back to the summit . . .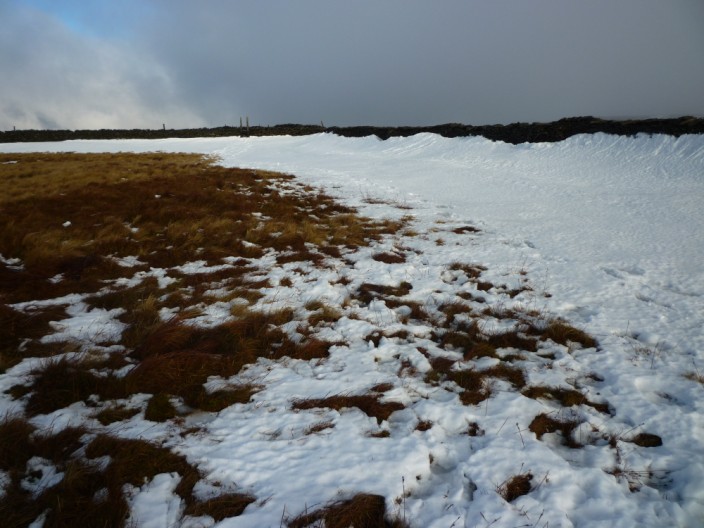 as I head across to Plover Hill . . .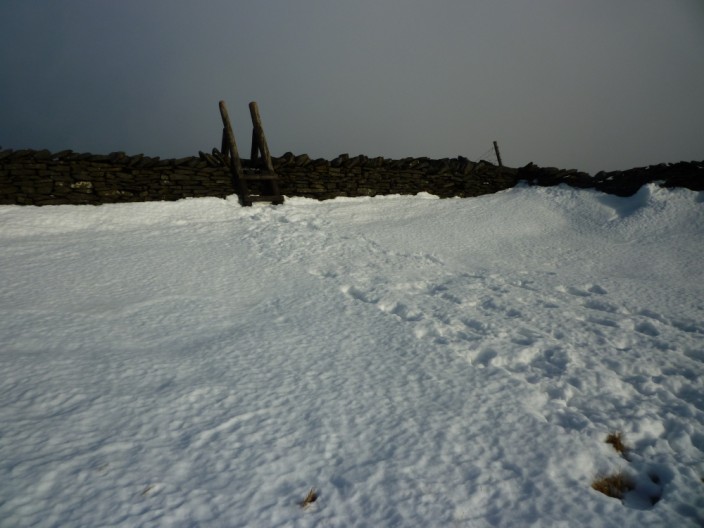 and encounter a 'snowy stile'
Mist still lingers on the summit . . .
and the next stile has even more snow banked against it . . .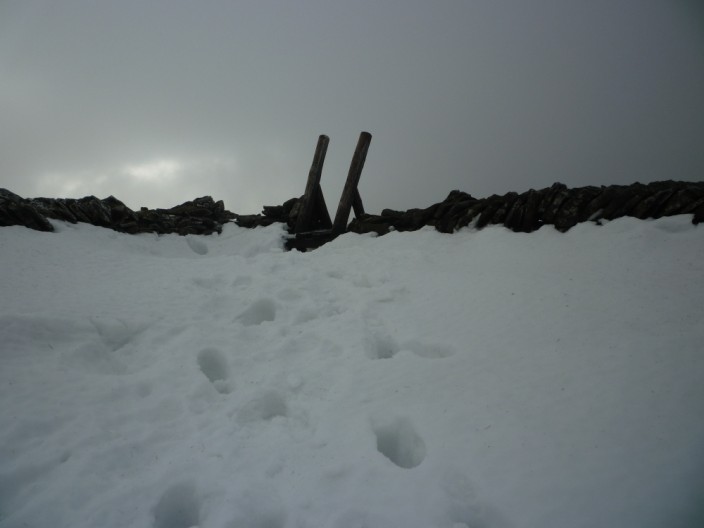 on both sides!
The descent should have been down an almost vertical snow bank on the left, but I found a better route on the right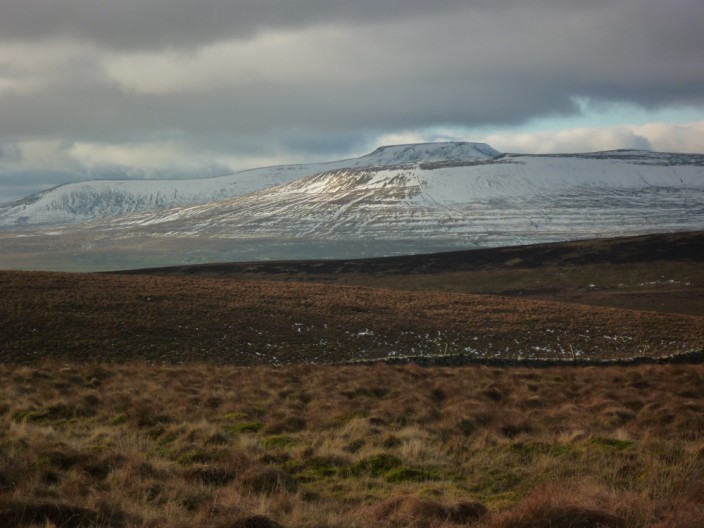 Looking over Simon Fell to Ingleborough with Little Ingleborough on the left
Hull Pot with a strong flow of water . . .
from Hull Pot Beck
The sun shines on Pen-y-Ghent now . . .
and on Ingleborough