Friday, 3rd June 2011
Walk:
Old Woking, Carters Lane, Pyrford, Walsham Lock, Ripley
Start Point:
Hipley Street, Old Woking
Grid Ref:
TQ 015 570
Distance:
4.7 miles
Ascent:
250 feet
Weather:
Warm and sunny
Accompanied by:

On my own

Comments:
A short walk through fields and along lanes to meet Lisa at Ripley. St Nicholas Church at Pyrford made an interesting diversion en route. At Walsham Lock I spent some time watching a heron that was waiting to catch some fish - there didn't seem to be any around.
Scroll down to see photos of the walk
Reaching for the sky!
The remains of Newark Priory, established in the late 12th Century for Augustian canons
The entrance to . . .
St Nicholas Church, Pyrford . . .
built around 1140 and is a fine example of a complete Norman church . . .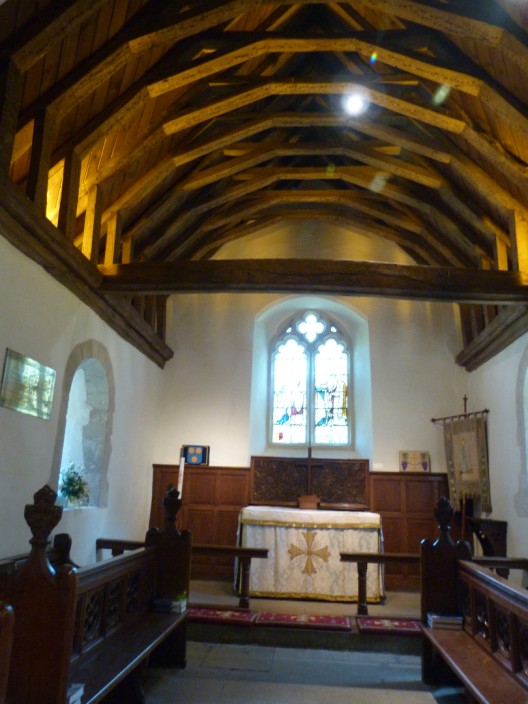 It is thought likely that Queen Elizabeth I would have worshipped here
Foxgloves provide a focal point . . .
for a photo in the church yard
Desperately in need of some rain
Walsham Lock which lies next to . . .
the River Wey . . .
where a heron hunts for its lunch . . .
but doesn't seem to be having any luck . . .
despite walking around . . .
to try out different sections of the river