Tuesday, 31st May 2011
Walk:
Hurstwood Reservoir, Cant Clough Reservoir, Gorple Stones, Gorple Gate, Gorple Upper Reservoir, Raistrick Greave, Hoof Stones Height, Burnley Way
Start Point:
Hurstwood car park
Grid Ref:
SD 882 312
Distance:
9.5 miles
Ascent:
1,820 feet
Weather:
One short heavy shower but mainly fine with sunny spells
Accompanied by:

On my own

Comments:
Much of the walk was over good tracks and paths but the section beside Clegg Foot and across Hoar Side Moor was very poor. Lots of curlews were flying around to protect their nesting spots but it was very difficult to get photos of them in flight. While I enjoyed much of the walk it is not one that I would repeat any time soon.
Scroll down to see photos of the walk
Hurstwood Reservoir looks quite low
These mounds look rather like drumlins
Looking across Cant Clough Reservoir to Coal Clough windfarm . . .
and Cant Clough looks low too
Zooming in on Hare Stones as I head up Rams Clough
Gorple Upper Reservoir comes into view . . .
as I make my way past Gorple Stones . . .
and manage to catch a curlew on the hillside
Another view of Upper Gorple Reservoir
I spent some time trying to catch a curlew in flight . . .
and also managed to zoom in on one . . .
standing on the rocks . . .
which don't seem to have a specific name . . .
but make quite a nice feature overlooking the reservoir . . .
and make a good spot for my coffee break
Dicken Rocks, near the grouse shooting hut
Looks like I'll have to 'walk the plank'
After navigating a very muddy path I am surprised to find a small group of cows
Hoof Stones Height trig point . . .
I really will have to get a tripod!
The path follows a rocky section - better than mud!
and from here I have a closer view of the windfarm seen earlier . . .
where some work is being carried out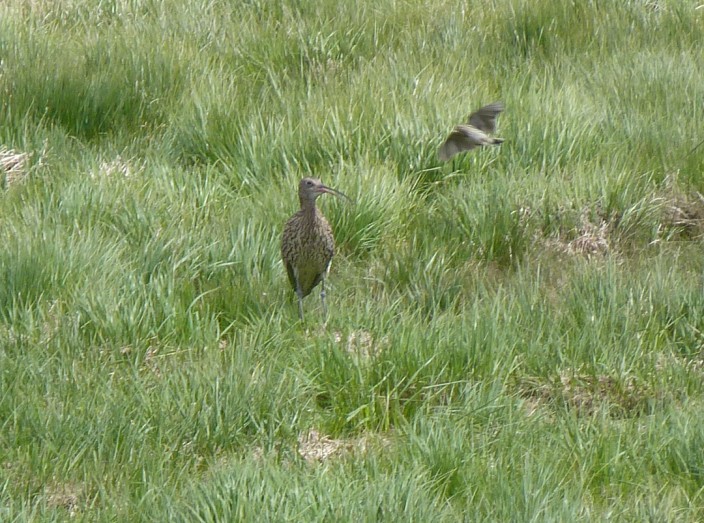 Zooming in again, at least a decent photo of a curlew
Lots of rhododendron bushes here . . .
and a chance to get a close up
On the Burnley Way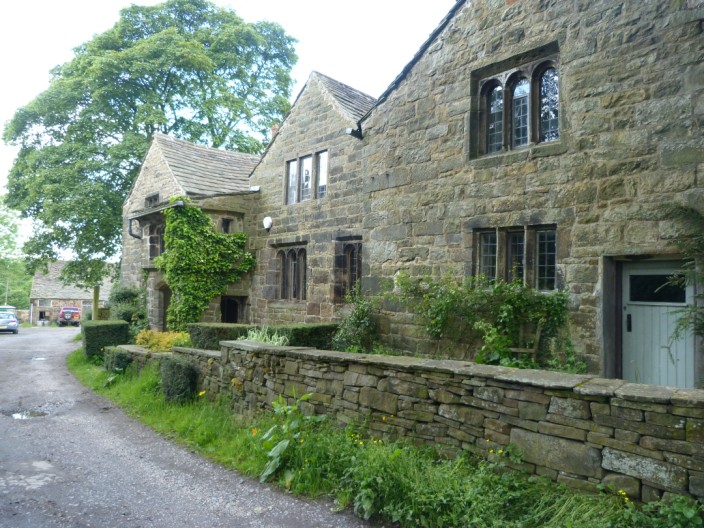 Some interesting property . . .
in Hurstwood