Thursday, 24th November 2011
Walk:
Rivington Pike, Wilderswood, Two Lads Cairns, Winter Hill, Noon Hill, Pigeon Tower
Start Point:
Rivington Park
Grid Ref:
SD 629 139
Distance:
8.3 miles
Ascent:
1,400 feet
Weather:
Dry and mild
Accompanied by:

On my own

Comments:
An easy walk trying out some different paths to those I usually take. Heading over Makinson Moor to two Lads meant that there was a longish section on the Winter Hill access road. It would be better to take the path over Wilder's Moor. Good views over the surrounding countryside.
Scroll down to see photos of the walk
Japanese Garden
A multitude of paths give access to the terraced gardens
Rivington Pike, one of Lancashire's best known landmarks
Yarrow Reservoir with Anglezarke Reservoir in the distance and the Pigeon Tower to the right . . .
and Winter Hill to the north-east
Wilderswood
Horsey bookends, with the Pike in the distance
Two Lads cairns
The masts on Winter Hill . . .
and from the newly painted trig point
Belmont Reservoir . . .
and Spitlers Edge, the path to Great Hill seen on the horizon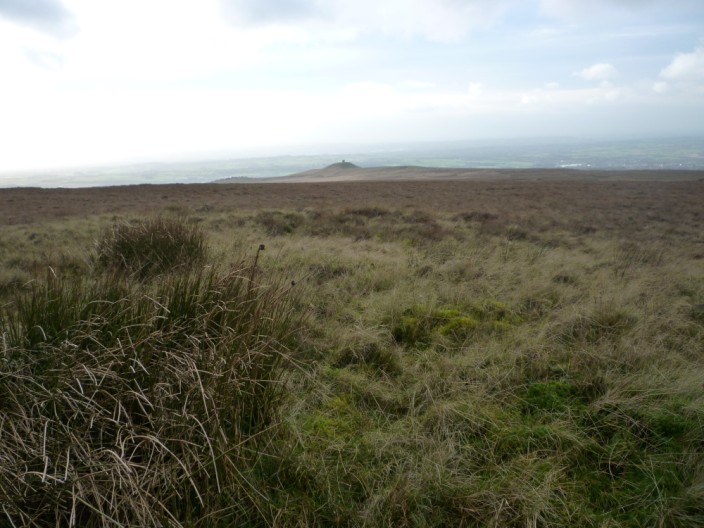 The Pike again from . . .
Noon Hill, a prehistoric burial mound that dates from about 1,100 BC
Cremated human remains were uncovered during excavations in 1958
The Pigeon Tower