Wednesday, 26th October 2011
Walk:
Gannow Fell, Goodshaw House, Starling Brook, Clough Bank, Hurst Green, Stonyhurst College, Turner Fold, Walker Fold, Longridge Fell, Spire Hill
Start Point:
Jeffrey Hill
Grid Ref:
SD 639 401
Distance:
13 miles
Ascent:
1,400 feet
Weather:
Dry with sunny spells
Accompanied by:

On my own

Comments:
Another exploration of the footpaths around Longridge Fell and Hurst Green for a group walk next month. Today I decided to walk in the opposite direction to that usually taken and it worked very well. The ground was much drier today than last time and apart from a few boggy sections it should be fine.
Scroll down to see photos of the walk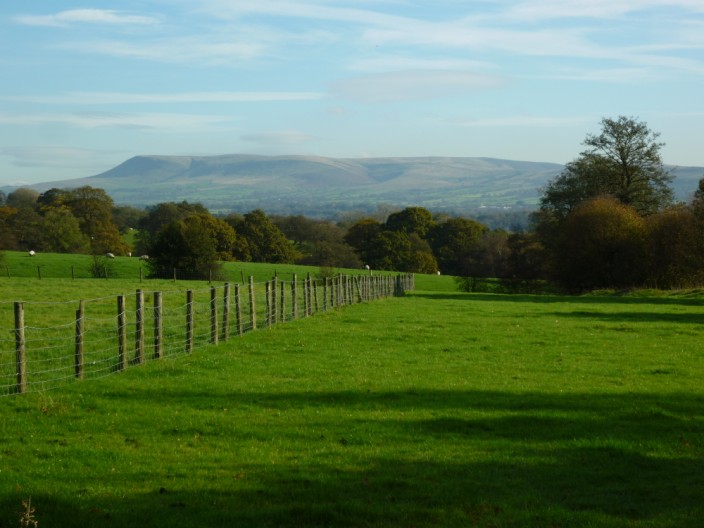 Pendle Hill
The cross . . .
and war memorial in Hurst Green
A new pond has formed since I last walked here
Stonyhurst College . . .
where old and new stand side by side
I think I'll take the step stile!
Japanese Maple
A Red Admiral . . .
enjoys the Autumn sun
Lunchtime view across the fields to Pendle Hill
A nice welcome to Walker Fold
If you go down . . .
to the woods today!
Autumn colour on the climb from Walker Fold
A swirl of branches
Totridge Fell . . .
and Saddle Fell . . .
from Spire Hill