Friday, 28th October 2011
Walk:
Solomon's Temple, Roddlesworth Reservoir, Tockholes Plantation, Great Hill, Round Loaf, Black Hill Lower, Pike Stones, Anglezarke Reservoir
Start Point:
White Coppice cricket club car park
Grid Ref:
SD 619 190
Distance:
12 miles
Ascent:
1,440 feet
Weather:
Mild and sunny all day
Accompanied by:

On my own

Comments:
Taking a slightly different route to Solomon's Temple provided good views and reasonable terrain underfoot. After a short stop at the ruins I continued on to Roddlesworth Reservoir where the water level was very low. The walk through the trees was delightful with the sun shining through the orange and yellow leaves. The ruins at Pimms provided an ideal stop for lunch before continuing on to Great Hill where work is ongoing to improve the ground around the cross shelter. While the ground across to Round Loaf was very wet it was quite firm and relatively easy to walk on. From here I made my way to Black Hill Lower and followed the line of Devil's Ditch as marked on the map. Skirting the north side of the plantation I made a quick detour to the Pike Stones before making my way down to Anglezarke Reservoir. A muddy path took me past the reservoir, on to Stronstrey Bank and back to the car.
Scroll down to see photos of the walk
A dew covered White Coppice cricket pitch
Solomon's Temple
Follow the leader
The water is unusually low in Roddlesworth Reservoir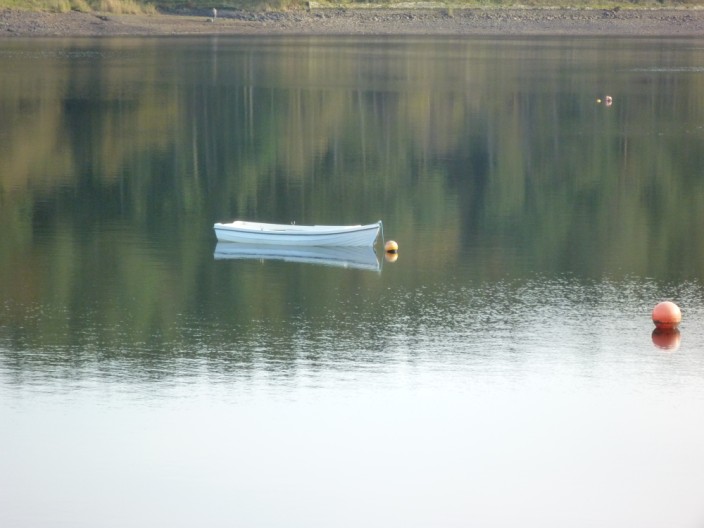 Reflections
The landing stage won't be much use if the water gets any lower!
Trying to be artistic!
I just love the play of light in the trees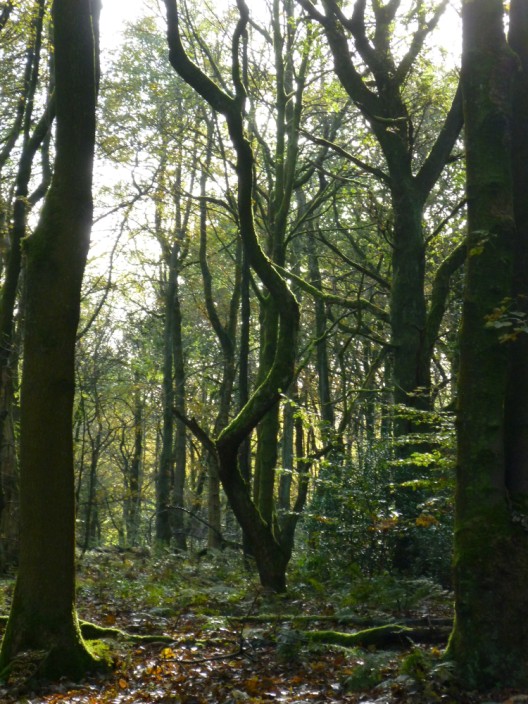 Squiggly tree
More examples . . .
of the dappled shade . . .
as the sun shines through the trees
The ruins at Pimms
Work continues round the cross shelter on Great Hill
Great Hill from Round Loaf
Round Loaf from Black Hill Lower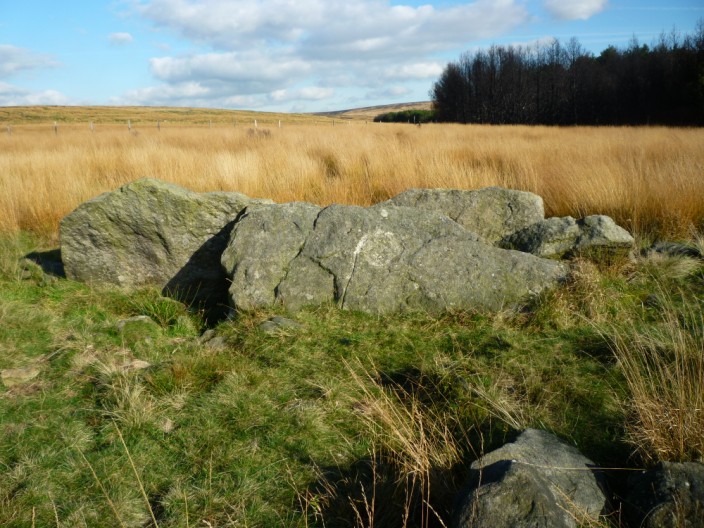 The Pike Stones
A natural (tree) arch
Anglezarke Reservoir