Thursday, 9th August 2012
Walk:
Garburn Pass, Yoke, Ill Bell, Froswick, Thornthwaite Crag, High Street, Mardale Ill Bell, Nan Bield Pass, Kentmere valley
Start Point:
Kentmere
Grid Ref:
NY 456 041
Distance:
12.5 miles
Ascent:
3,000 feet
Weather:
Overcast, becoming sunnier in the afternoon
Time:
6.5 hours
Comments:
After climbing up the Garburn Pass track I took the shorter route beside the wall to reach the track up to Yoke. This was boggy in places but quite passable even after all the rain we had had, A good track then led up to the summit of Yoke and on to Ill Bell with its three cairns. A steep drop was followed by the climb to Froswick then a gradual ascent to Thornthwaite Crag. From here I continued on to High Street before back-tracking a short distance then turning off to reach Mardale Ill Bell. As I descended to Nan Bield Pass the usual collection of cars could be seen at Mardale Head - always a busy spot. From Nan Bield Pass I took the zig-zagging gradual descent into the Kentmere Valley to eventually cross the River Kent to reach the car.
Scroll down to see photos of the walk
Badger Rock
Windermere for the climb to . . .
Yoke, with Ill Bell in the distance
Kentmere Reservoir
Ill Bell's three cairns . . .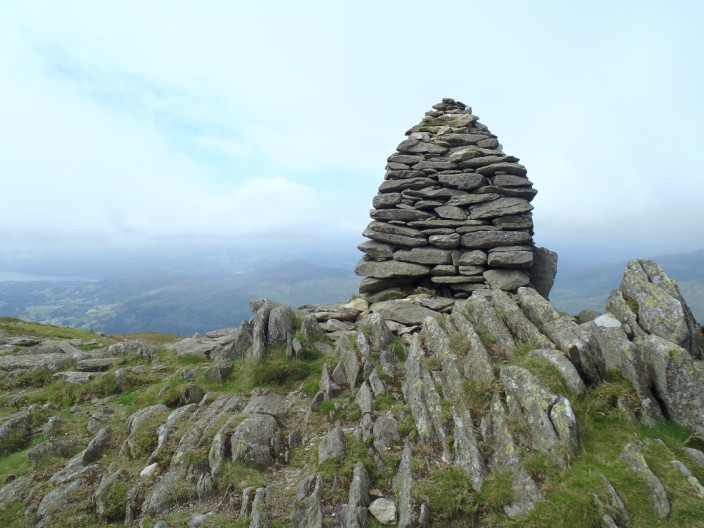 but the most northerly . . .
is the Wainwright
Looking back to Ill Bell from the climb to . . .
Froswick, with Thornthwaite Crag in the distance
Troutbeck Tongue and Windermere
Twin peaks of Froswick and Ill Bell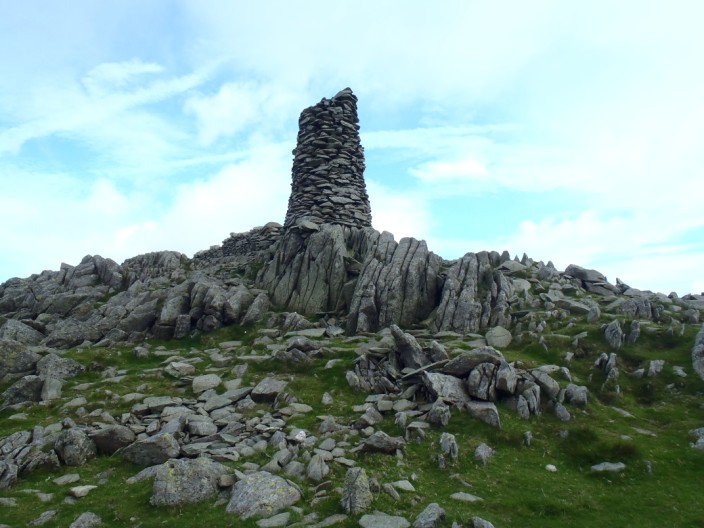 The towering cairn of . . .
Thornthwaite Crag . . .
with views across to the Helvellyn range
Hayeswater with Gray Crag on the left and Rest Dodd on the right
High Street . . .
and more views to Helvellyn
Mardale Ill Bell
The curving form of Haweswater
From my lunch spot, views of Harter Fell . . .
Branstree and Selside
Small Water sits 700 feet above Haweswater
Kentmere Reservoir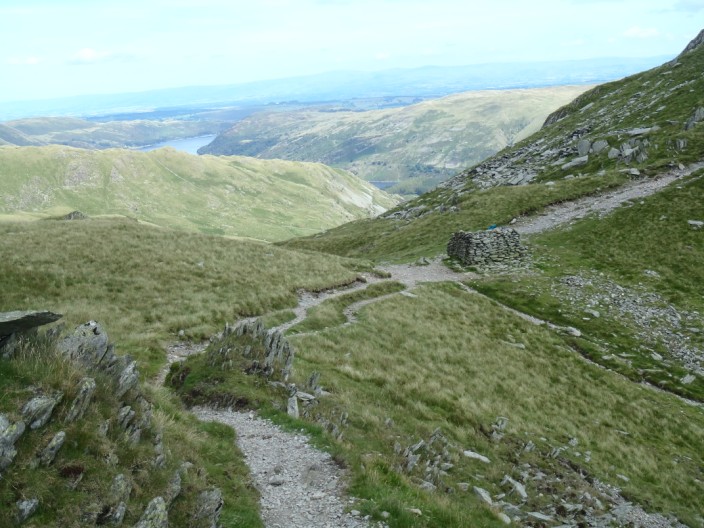 Nan Bield Pass
Looking back to Nan Bield Pass
Single file on this bridge . . .
but that's OK, there's only me
Looking back up the valley to the Kentmere Horseshoe