Wednesday, 12th December 2012
Walk:
Healey Nab, White Coppice, Wheelton Plantation, Higher Wheelton
Start Point:
Chorley Library
Grid Ref:
SD 583 177
Distance:
11 miles
Ascent:
1,160 feet
Weather:
Dry and frosty, very cold
Time:
5 hours
Comments:
After taking the bus into Chorley, using my NOW Card, I headed up to Healey Nab before crossing the fields to White Coppice. Taking the all terrain track by the River Goit I made my way to Wheelton Plantation where the autumn colours I had seen here on my last visit had disappeared. I then followed a new route to Higher Wheelton before descending to cross the canal. My route then took me past Denham Hall and through the tunnel under the M61. From here it was a familiar route through the houses and home.
Scroll down to see photos of the walk
Passing an un-named reservoir . . .
the ducks opt for a spot of ice skating
A frosty scene as I look back to Chorley
Heading for White Coppice, Great Hill can be seen in the distance
Entering White Coppice . . .
the effects of the sun can be seen in this garden
Ruins in Wheelton Plantation . . .
where one side is an open area with a vaulted ceiling . . .
and windows through to . . .
another space with concrete stall dividers . . .
and what looks like a fireplace
Closing in on the frost . . .
as I cross the golf course
Getting pretty close to . . .
the M61 . . .
then heading beneath it . . .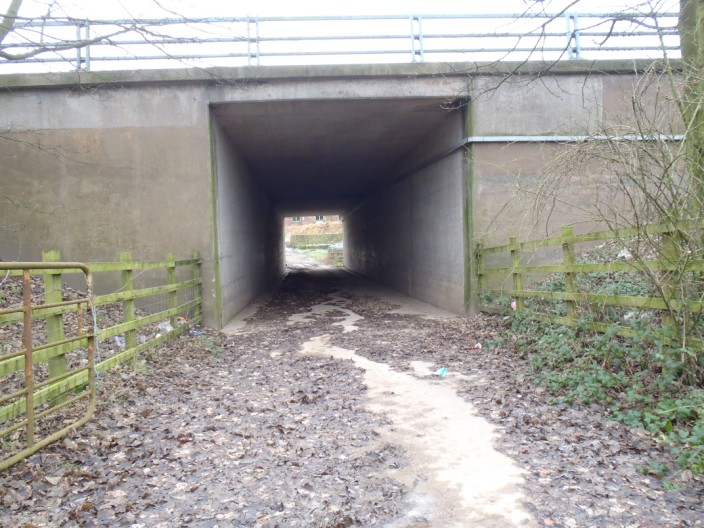 via a tunnel
Millstones similar to these were quarried out of the Whittle Hills for many centuries . . .
and after the Lancaster Canal was opened and a link made with the Leeds Liverpool Canal at Johnsons Hillock in 1816, millstones were dispatched worldwide
This millstone was was found when a cutting was made in the disused canal basin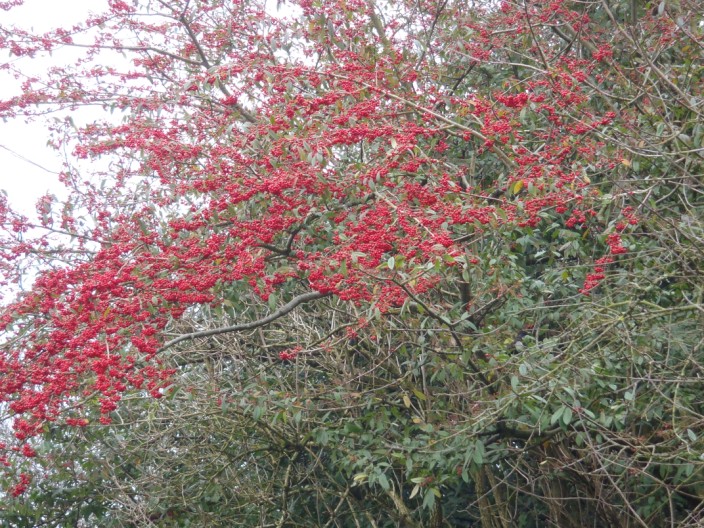 Lots of berries still around . . .
for the birds to have a Christmas feast