Sunday, 16th December 2012
Walk:
Bolton-by-Bowland, Bolton Park, Fooden, Gisburn Bridge, Ribble Way
Start Point:
Sawley
Grid Ref:
SD 776 465
Distance:
10.5 miles
Ascent:
735 feet
Weather:
Dry and sunny
Time:
5.5 hours
Comments:
As this was the Christmas Dinner walk for the group we had a good turnout of 15 members. While sections of the route were still muddy it wasn't as bad as a couple of months ago and the milder weather meant that we had to take jackets off for much of the walk!
Scroll down to see photos of the walk
The group gathers in the car park
Heading across Skirden Beck . . .
and past the large oak tree . . .
where the group stops to examine the base of an ancient cross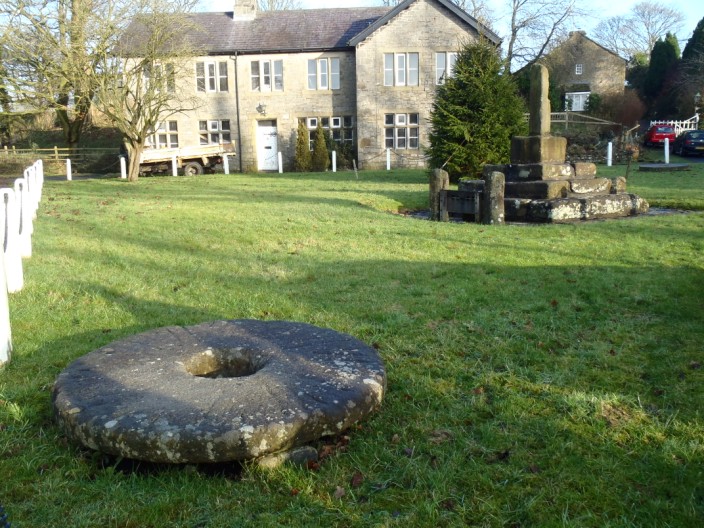 The market cross, stocks and a mill wheel adorn the village green . . .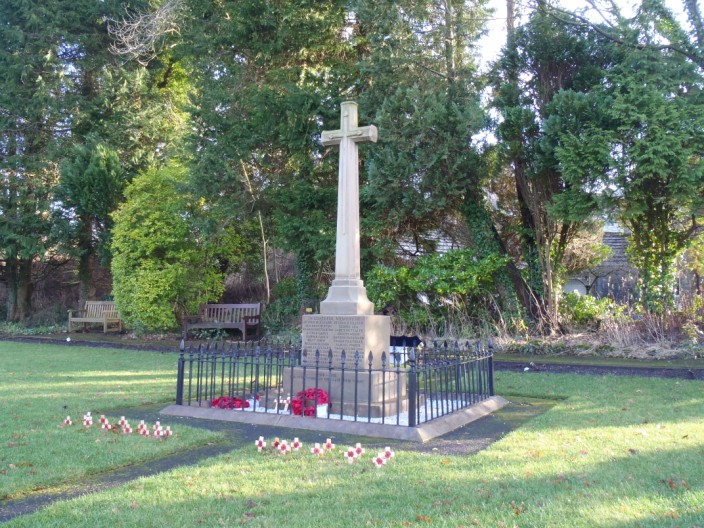 with memorial across the road
The church of St Peter & St Paul . . .
where a church has stood since 1190
The tree commemorates the coronation of George V on 22nd June 1911 . . .
as described on the plaque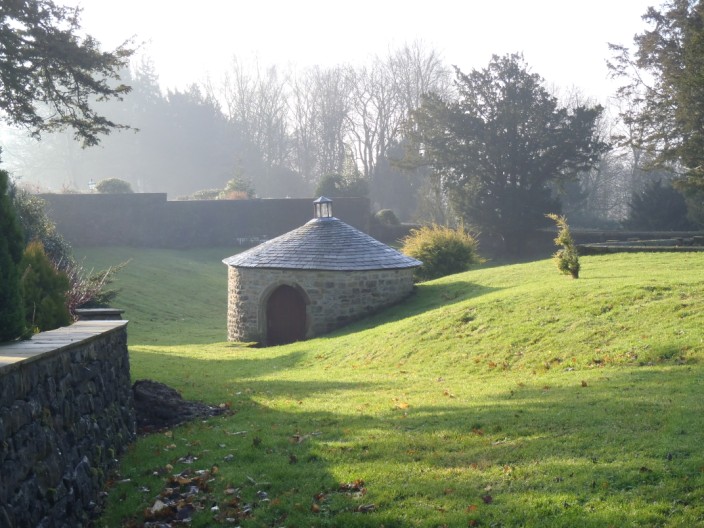 Legend has it that King Henry VI discovered a Spring at Bolton Hall and commissioned a stone wall to surround the well. Now a Scheduled Ancient Monument, it features a bath-shaped receptacle built into the floor which makes it likely that it was used for bathing as well as drinking water.
Lesley demonstrates how to avoid the mud . . .
and Pat follows suit
A sunny bank is the ideal spot for elevenses
No doubt which way to go here . . .
but just in case you're not sure ---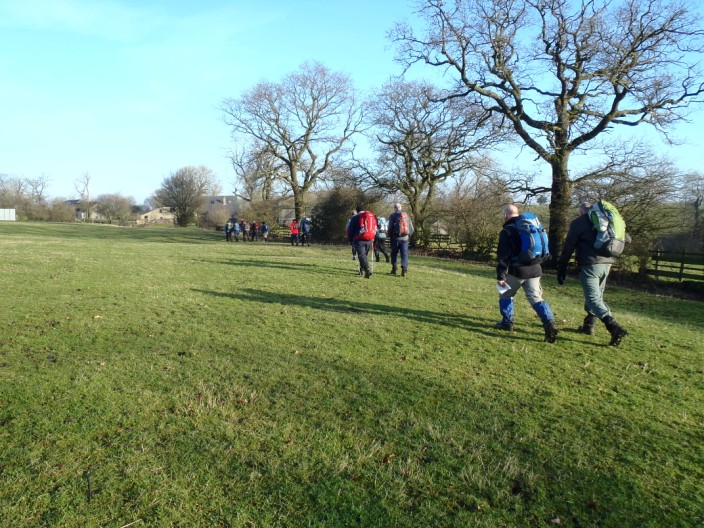 And the group follows the directions . . .
to walk past the 16th century Fooden Hall Farm, one of only two in the country with a dovecote above the porch . . .
and a pony trap from days gone by
Crossing Park House Beck and on past . . .
some fluffy looking sheep
The River Ribble from Gisburn Bridge, and on the opposite bank . . .
the water has nearly reached the base of the copiced trees
On the Ribble Way before we climb through Steep Wood . . .
which we exit . . .
by a flight of steps
Crossing the Leyland to Colne railway track . . .
and back again
The groups heads for the stone circle . . .
which cannot be termed as 'ancient' . . .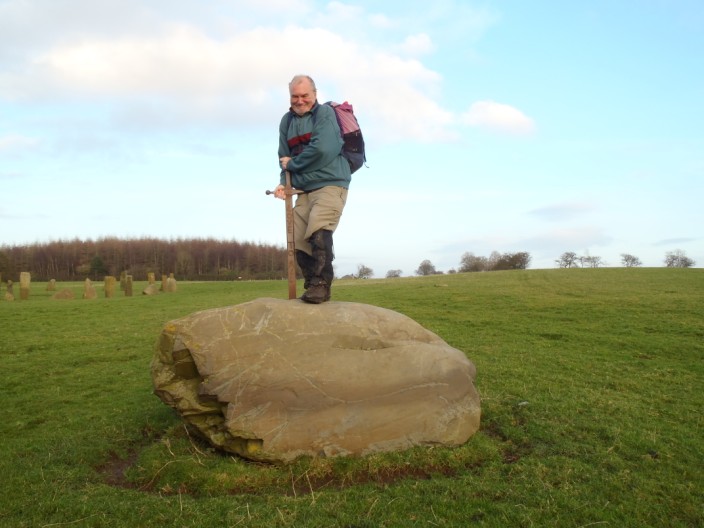 and Garry attempts to remove the sword from the stone . . .
while the ladies try out the 'conveniences' . . .
before the men take their turn
The 'chair in the woods' is one of the many bizarre exhibits . . .
in this area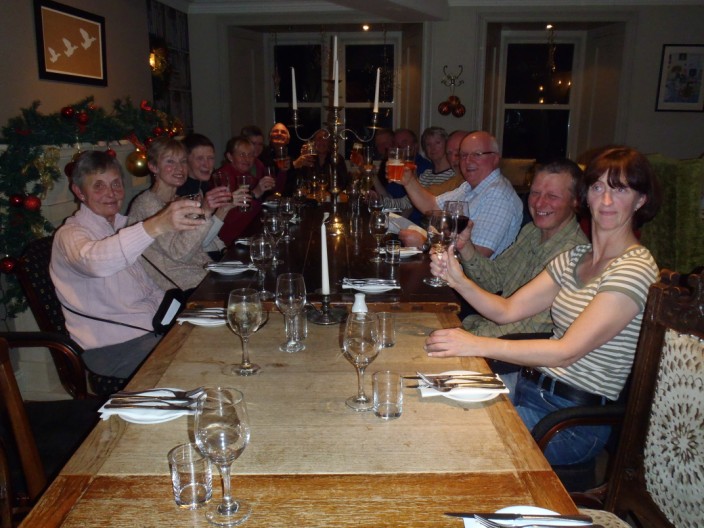 Merry Christmas to all
Phil checks out his rib eye steak, topped by battered onion rings