Friday, 21st December 2012
Walk:
Tockholes Plantations, Roddlesworth Reservoir, Sunnyhurst Wood, Jubilee Tower, Darwen Moor
Start Point:
Car park off A675
Grid Ref:
SD 665 191
Distance:
8.5 miles
Ascent:
1,360 feet
Weather:
Dry and mild but misty on the moor
Time:
3.5 hours
Comments:
With recent heavy rain, and numerous flood warnings in various parts of the country, I chose this route as I knew that most of it would be reasonable underfoot. After climbing out of the plantations I crossed the fields to Higher Hill Farm which dates from the 17th century and has some original mullion windows. It also has a complete 'garderobe' or lofty loo - an early form of indoor toilet - easily seen from the outside! I then followed a familiar route through Sunnyhurst Wood and up to Jubilee (Darwen) Tower which was hiding in the mist. After crossing Darwen Moor I eventually returned past Hollinshead Hall (ruin) to the car park.
Scroll down to see photos of the walk
The River Roddlesworth from the bridge
The waterfall shows the effects of the recent rain . . .
as does the river . . .
which meanders through the woods
One of the Roddlesworth Reservoirs . . .
and a very busy overflow . . .
which is composed of . . .
a series of stepped sections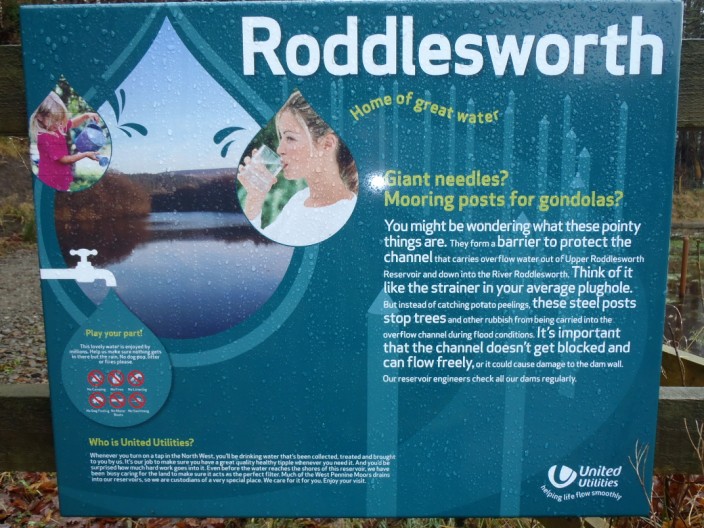 The board informs us about . . .
the steel posts seen from . . .
both sides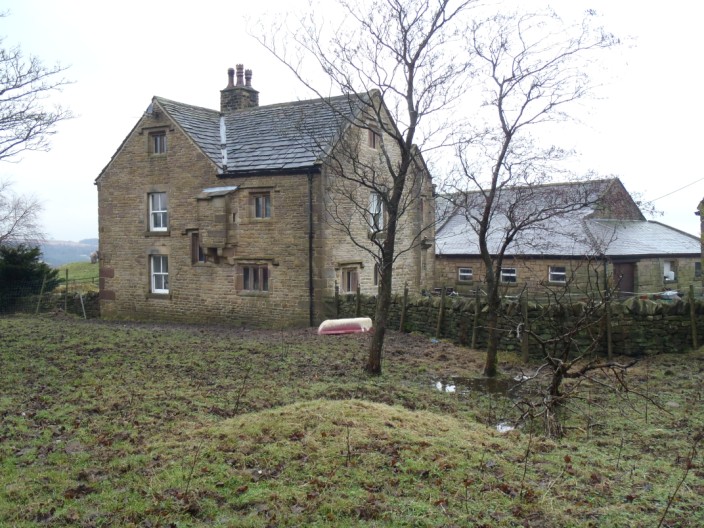 Higher Hill Farm
Looking across Earnsdale Reservoir to a disappearing . . .
Jubilee Tower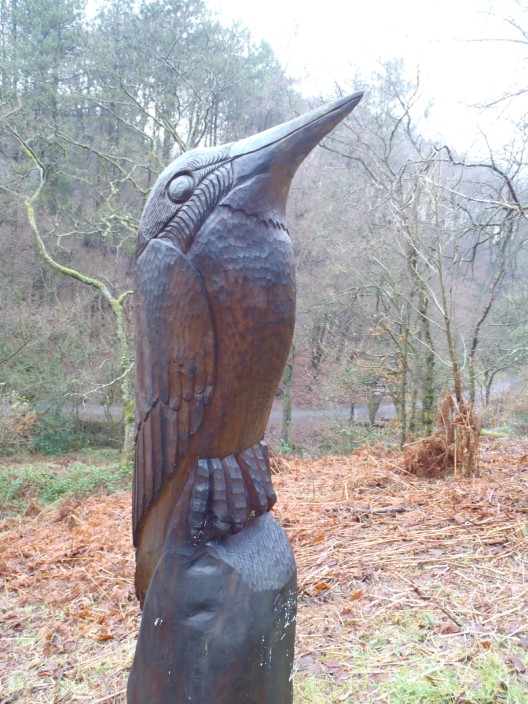 One of the sculptures in . . .
Sunnyhurst Wood
I'm nearly at the top of the climb . . .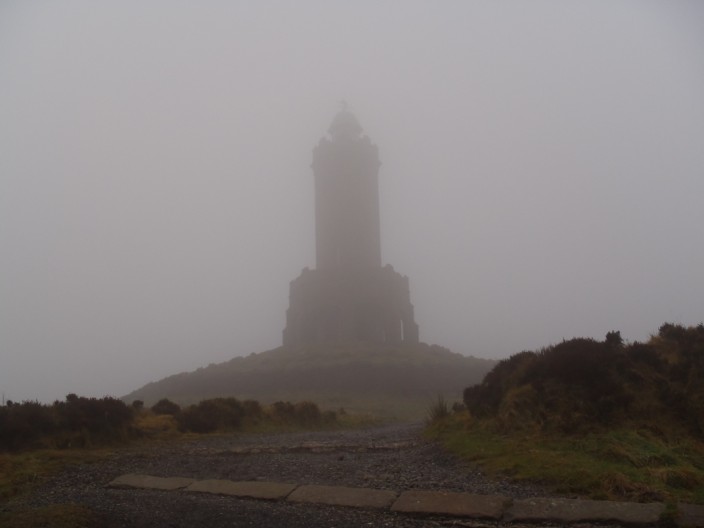 before Jubilee Tower starts to emerge . . .
from the mist
Still some Autumn colour in Tockholes Plantation