Sunday, 2nd December 2012
Walk:
Denham Hill, Top o' Lane, Leeds & Liverpool Canal, Crostons Farm, Cross Keys Drive
Start Point:
Home
Grid Ref:
SD 574 225
Distance:
7.3 miles
Ascent:
700 feet
Weather:
Dry and cold with some sun
Time:
3.5 hours
Comments:
After a very cold night many of the fields were frozen but after crossing back over the motorway some parts were soggy and very muddy due to heavy animal traffic. The ducks on the frozen parts of the canal were fun to watch, especially as the females spent some time chasing off the males. An enjoyable walk on a crisp winters' day.
Scroll down to see photos of the walk
Quite good condition for a redundant stile
Race you to the top of the hill!
I usually take the route above the quarry . . .
but today I explored the lower paths . . .
and found some large rock overhangs . . .
before climbing to the trig point
Trying to be artistic . . .
with some wintry scenes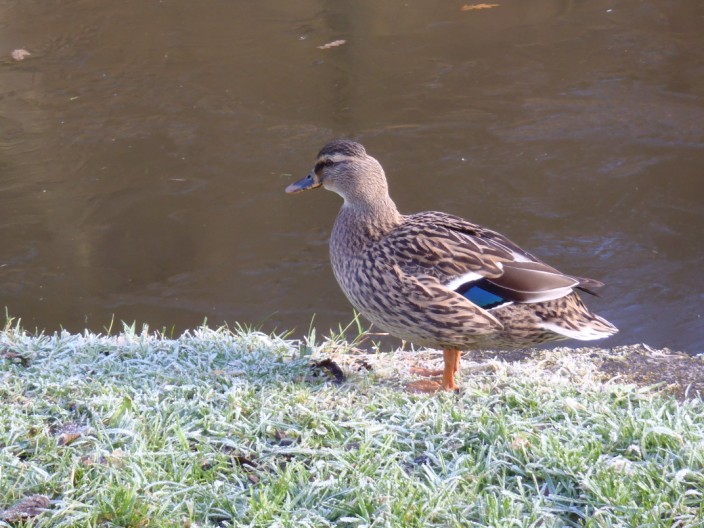 Posing for the camera on the grass . . .
or on the ice
Can we join you?
A few ducks enjoy a section of water that hasn't frozen . . .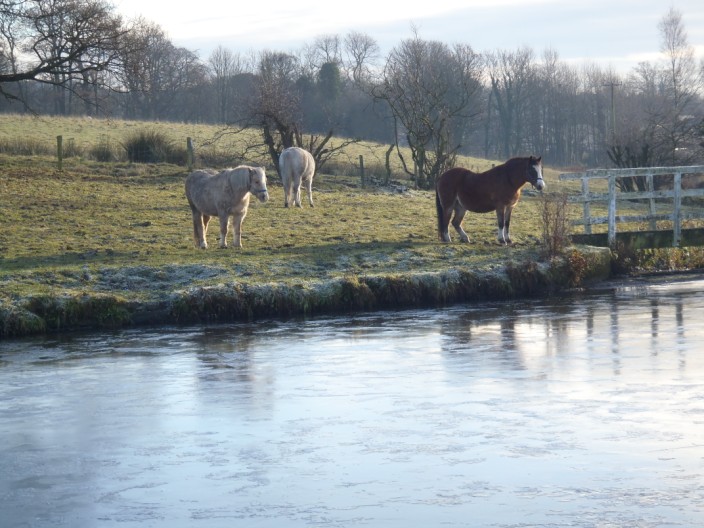 while the horses prefer to stay dry
Ring a ring a ....
Reflections
The large basin provides a stopping point before entering Johnson's Hillock locks . . .
and is the perfect spot to watch the ducks . . .
where there there are some great reflections . . .
with lots of ducks . . .
in different poses