Walk:
Sabden, Pendle Way, Newchurch in Pendle, Lower Ogden Reservoir, Ogden Clough, Pendle Hill, Badger Wells Hill
Start Point:
Lay by above Sabden
Grid Ref:
SD 775 380
Distance:
11.7 miles
Ascent:
2,300 feet
Weather:
Heavy showers
Time:
5.5 hours
Comments:
Some boggy fields but quite a lot of farm tracks, chosen because of the recent wet conditions. The church porch in Newchurch provided a dry spot for elevenses and the nearby toilets were a bonus (though I was told that these will close in the next couple of years). On the return route it was difficult to cross Ogden Clough due to the volume of water.
Scroll down to see photos of the walk
Sabden Hall
Is this the original 'Ladder stile'?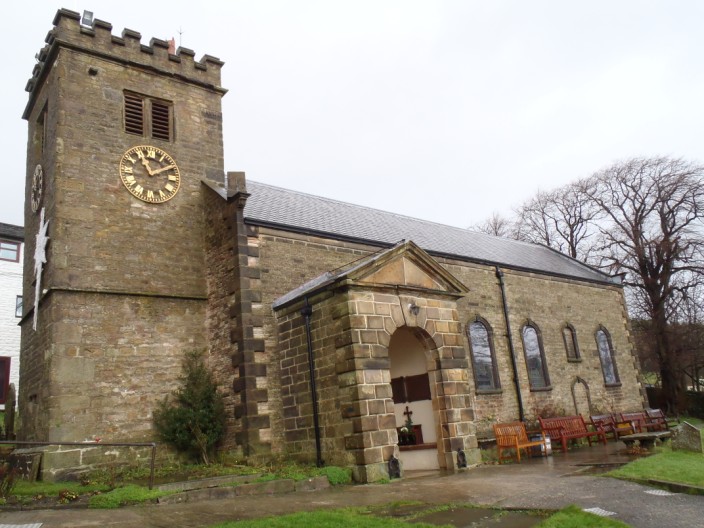 St Mary's Church in Newchurch . . .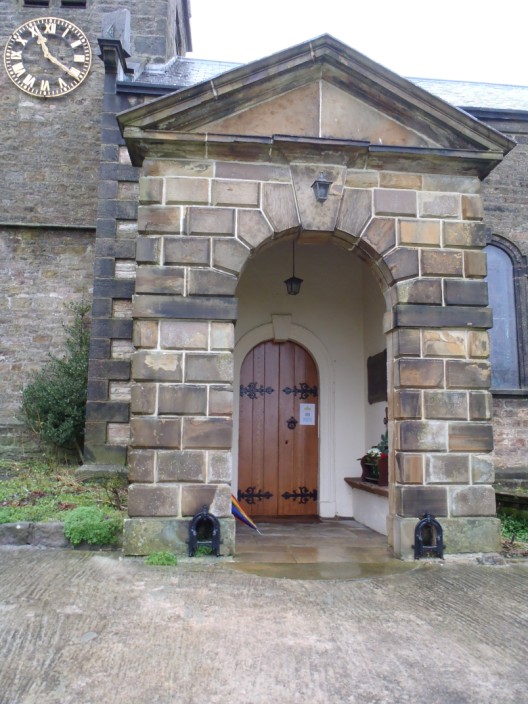 where the porch provides the perfect spot for elevenses . . .
during a heavy rain shower . . .
and welcome facilities are just up the road
A distinctive shop . . .
with an unusual sign
Rather wet on Pendle Hill . . .
and misty views
I was going to head down to the wall . . .
but opted for the shorter route via Ogden Clough where the crossing point was submerged
Heading back alongside Ogden Clough
Churn Clough Reservoir