Sunday, 29th July 2012
Walk:
Cockley Beck, Hard Knott, Lingcove Bridge, Pike de Bield Moss, Esk Pike, Ore Gap, Yeasty Rigg Gill, Lingcove Beck, Moasdale
Start Point:
Road side 0.5 miles past Cockley Beck Bridge
Grid Ref:
NY 241 017
Distance:
11.5 miles
Ascent:
3,640 feet
Weather:
Intermittent rain, sometimes heavy
Time:
6.75 hours
Comments:
The planned route had been over Hard Knott then on the Scafell. Due to previous rain it wasn't possible to cross Lingcove Beck so we headed down to Lingcove Bridge then walked up to Esk Pike as it would be highly unlikely that we would be able to cross the River Esk for Scafell. This was quite tough going with sodden ground and boggy areas. The rain stopped long enough for us to have lunch on Esk Pike, by which time the mist had cleared to give us some good views. After heading down to Ore Gap we decided to take the path from here alongside Yeastyrigg Gill and Lingcove Beck. Before reaching the bridge we took the left path to head down Moasdale and back to the cars.
Scroll down to see photos of the walk
Looking back across Wrynose Bottom . . .
as we head up the Hardknott Pass
Arriving on Hard Knott . . .
there are no views to enjoy
Heading down to . . .
Lingcove Bridge . . .
where Lingcove Beck . . .
joins the River Esk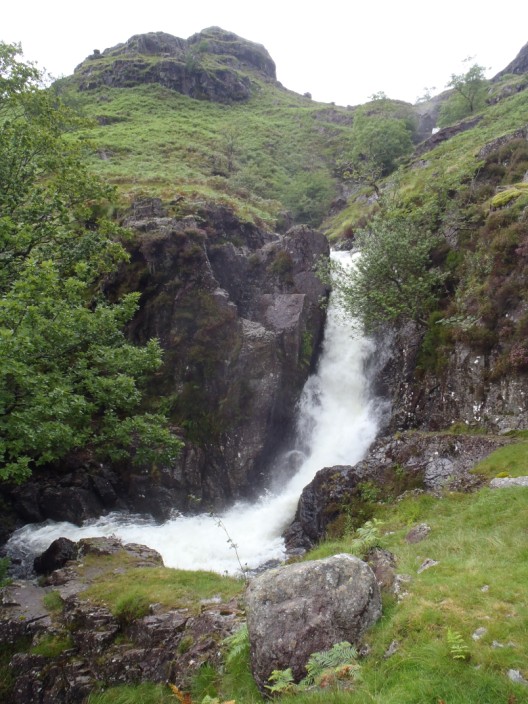 Lots of water today!
Time for a break . . .
at Lingcove Bridge
The River Esk . . .
and the Esk waterfalls
Taking a look back
Windblown and wet . . .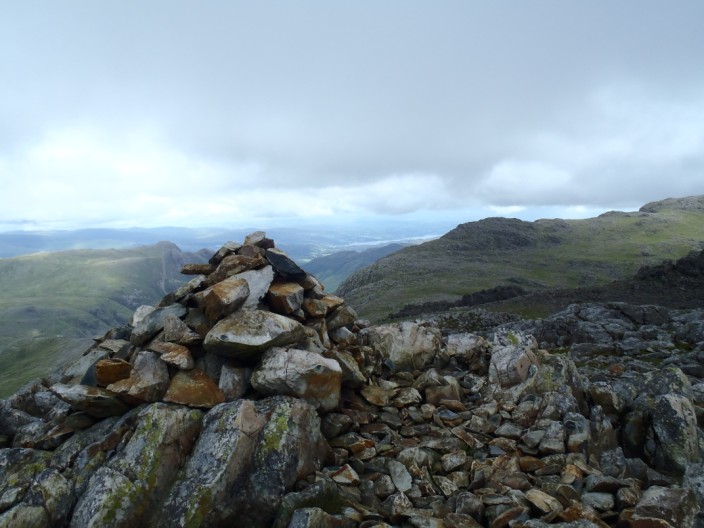 on Esk Pike . . .
which we prepare to leave
and make our way down . . .
from Ore Gap . . .
and beside Yeastyrigg Gill
Looking back to Esk Pike and Bow Fell . . .
while the low cloud still touches the Scafells