Thursday, 18th October 2012
Walk:
Lower Rivington Reservoir, Lever Castle, Wilderswood, Two Lads Cairns, Rivington Pike, Terraced Gardens
Start Point:
Rivington Great Barn
Grid Ref:
SD 628 138
Distance:
6.7 miles
Ascent:
1,180 feet
Weather:
Mainly dry
Time:
3 hours
Comments:
Walking in a well known area I used tracks from previous walks to vary the route and combine reservoir views with woodland and open moorland. Rain seemed to be heading in my direction but veered off before anything more than a slight drizzle reached me.
Scroll down to see photos of the walk
Lower Rivington Reservoir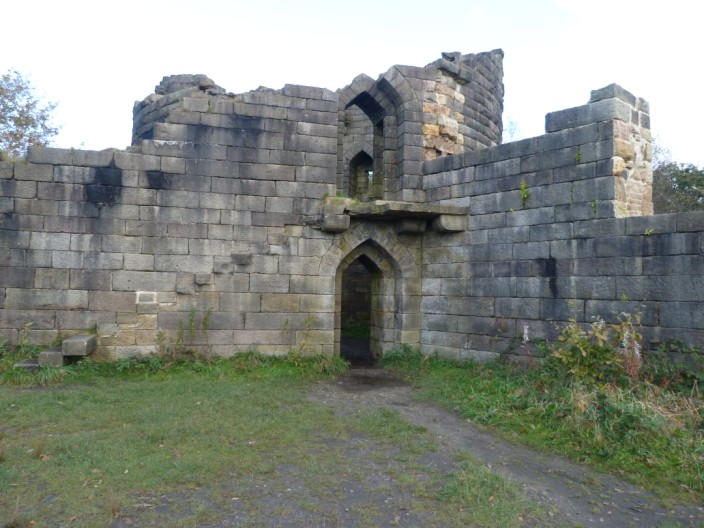 The construction of Lever Castle on the eastern side of the Lower
Rivington Reservoir overlooking Cross' Creek was begun in 1912 . . .
but was abandoned in 1925 after Lord Leverhulme's death.
Lever Castle appears to have been conceived as a ruin of his imagination.
One of the many paths in Lever Park
Tricky navigation here
Looking for the noise I finally spotted the flock of geese flying west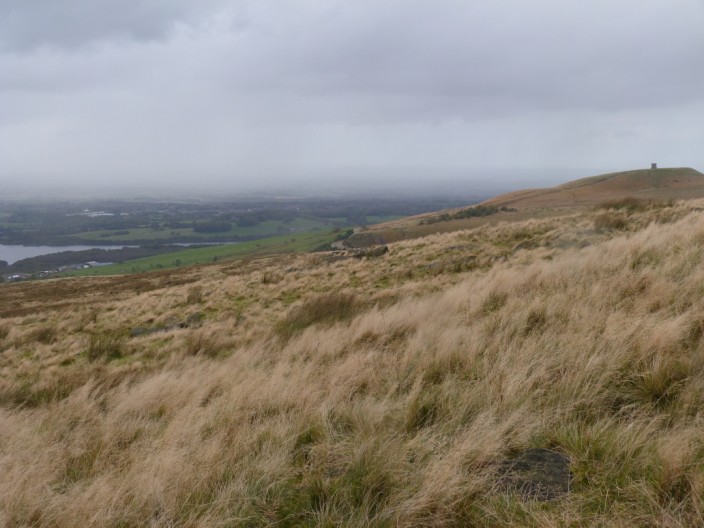 It looks like there's some weather heading my way . . .
but the sun is trying to make its way through the clouds at the Reebok Centre
Two Lads Cairns on Wilders Moor where two young men supposedly
went missing mysteriously in the early 20th century
Rivington Pike - the blocked up door indicates the amount of erosion that has taken place
Looking from the Pike to two of the reservoirs and the Pigeon Tower
A waterfall above . . .
the Japanese Gardens
A colourful tree in Lever Park