Wednesday, 19th September 2012
Walk:
Clapham, Trow Gill, Little Ingleborough, Ingleborough, Simon Fell Breast, Sulber, Long Scar, Long Lane, Encombe Bridge
Start Point:
Riverside, Clapham
Grid Ref:
SD 745 691
Distance:
11.7 miles
Time:
2,160 feet
Weather:
Sun and cloud with intermittent brief light showers
Comments:
With the Ingleborough Estate's fee now being 65p, and you had to purchase a ticket, I opted for the alternative path past Clapdale Farm. Returning to the riverside path I continued on to Trow Gill, almost dry as usual. By the time I reached the stile Ingleborough had come into view with some low lying cloud floating around its summit. I decided to miss out Gaping Gill today as I had started out later than I had intended, and continued the climb over Little Ingleborough and on to the summit. Fortunately the mist had disappeared by the time I got there and I skirted the edges of the plateau to take in the views. Making my way down to Simon Fell Breast I continued across to Sulber crossroads where I stopped for a late lunch. From here it was a pleasant walk until Long Lane was reached. This stoney, and often muddy track, became rather tedious and I was glad to reach the junction with Thwaite Lane. It was then a matter of navigating the bridges which were built so that the owners of the Estate didn't have to see the workers on their way to their day's chores.
Scroll down to see photos of the walk
Clapham Beck
One of a few grouse around here
Beck Head - beside the Ingleborough show cave
Trow Gill
A first view of Ingleborough with a rolling mist covering the summit
Pen y Ghent comes into view
Looks like this is a fairly recent addition
Ingleborough trig point, cairn and summit shelter
and again from a different angle
From the edge of the plateau, looking down to Ingleton . . .
across to the Howgills . . .
Twisleton Scars . . .
Whernside . . .
Ribblehead . . .
and Park Fell
Ingleborough from Simon Fell Breast
Pen y Ghent from Sulber crossroads
It looks rather dark . . .
but there is light at the end of the tunnel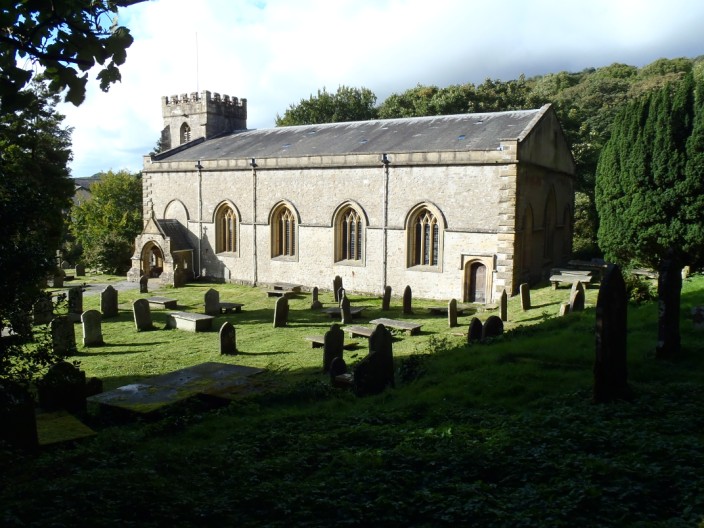 Clapham Church