Tuesday, 29th April 2014
Walk:
Nab Scar, Heron Pike, Great Rigg, Fairfield, Hart Crag, Dove Crag, High Pike, Low Pike
Start Point:
Pelter Bridge
Grid Reference:
NY 364 059
Distance:
12 miles
Ascent:
3, 540 feet
Time:
6.75 hours
Weather:
Sunny and warm
Comments:
A great day for a great walk. Disappointed to find Rydal Road full, I had to park at Pelter Bridge - should have arrived earlier! It was good to do the initial climb before it got too warm and there was no need to put the fleece back on for most of the walk. The views were great despite a haze over the more distant fells and though there were quite a few people enjoying the same walk it was never too busy.
Looking across to a hazy Windermere . . .
and down to Rydal Water . . .
and Grasmere as I climb up to . . .
Nab Scar
Fairfield from . . .
Heron Pike
Great Rigg from Erne Crag - a good spot for elevenses
Looking back to Heron Pike from Great Rigg
Seat Sandal and Helvellyn on the way to . . .
Fairfield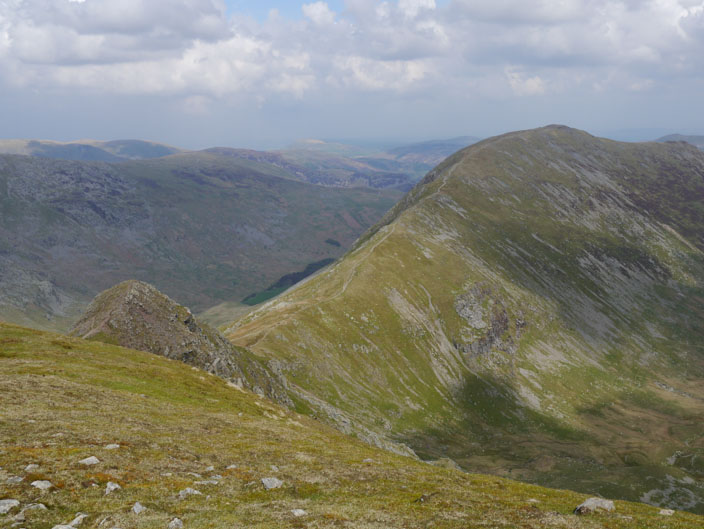 Cofa Pike and St Sunday Crag
Finding a quiet spot for lunch . . .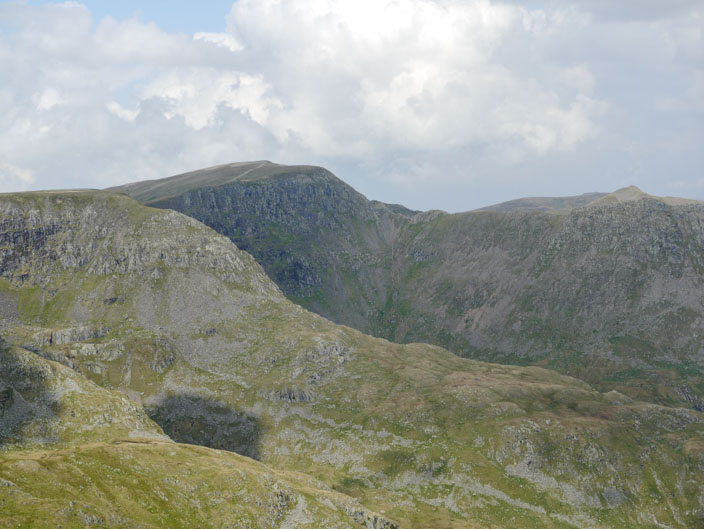 I spent some time taking photos . . .
of Dollywagon Pike, Nethermost Pike and Helvellyn . . .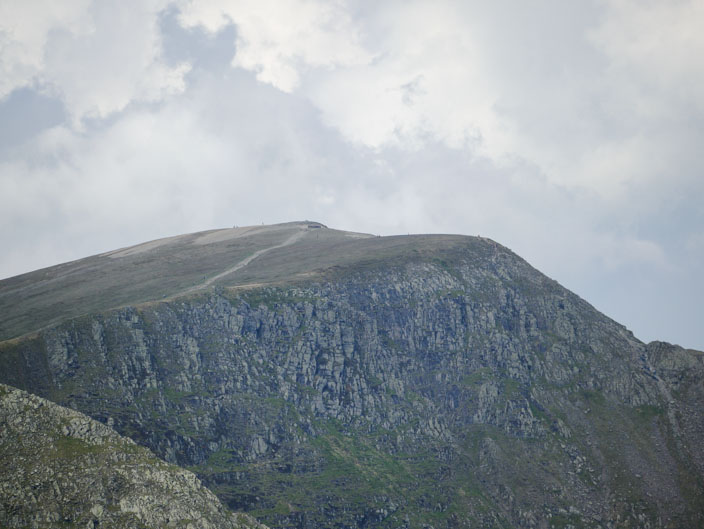 trying out the zoom lens on Helvellyn's summit
Heron Pike and Great Rigg from the path to Hart Crag . . .
and looking down the Rydal Valley
Hart Crag . . .
and again - using the timer
Leaving Hart Crag . . .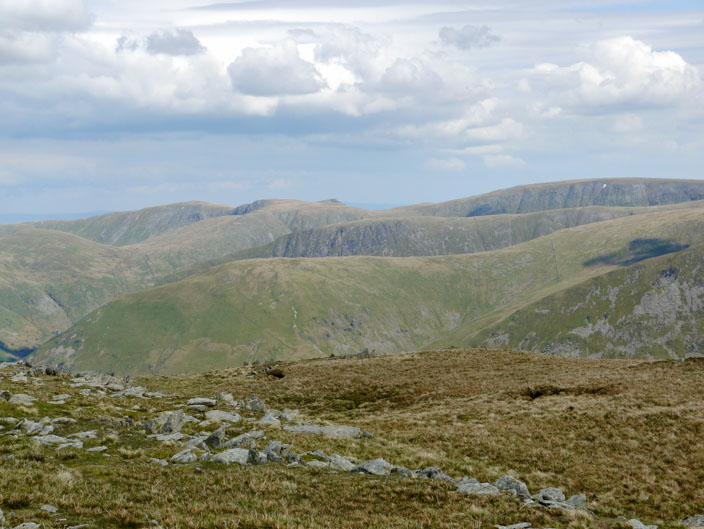 there are great views of the ridges across to Kidsty Pike
Reaching Dove Crag . . .
time to use the timer - but I should have brought the tripod!
Now it's downhill most of the way . . .
and a passer by does the honours on High Pike
Ambleside just comes into view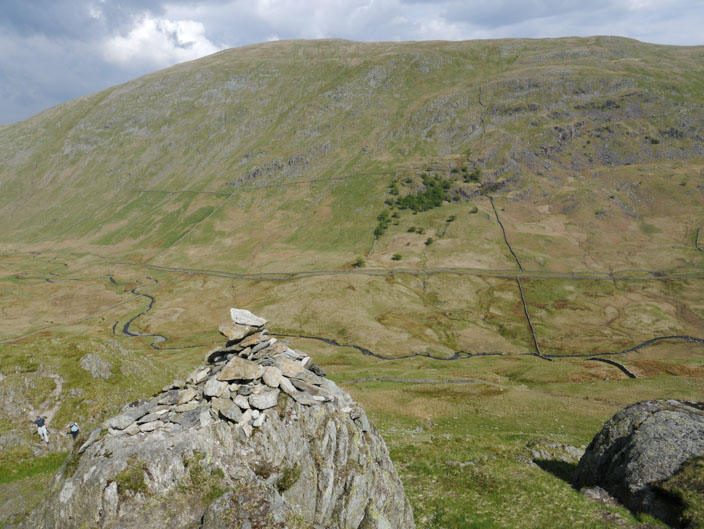 Low Pike
Bluebells beside . . .
Scandale Beck