Monday, 11th August 2014
Walk:
Brundholme Wood, Latrigg, Whit Beck, Lonscale Crags, Glenderaterra Beck
Start Point:
Blencathra Centre
Grid Reference:
NY 302 256
Distance:
8.5 miles
Ascent:
2,310 feet
Time:
4.25 hours
Weather:
Very windy but dry with some sunny spells
Comments:
With the after effects of ex-hurricane Bertha travelling acrosss the country I decided to foresake the planned high level walk and opt for this more sheltered route. Walking through Brundholme Woods was very pleasant with hardly a breeze. However the blustery wind was certainly evident on Latrigg and in parts of the Glenderaterra Valley. An enjoyable walk timed to perfection as the heavens opened when I was getting in the car!
Cat Bells and Maiden Moor with higher fells behind
Whit Beck - which will be crossed later in its upper reaches
Hopefully the red squirrels are surviving
Reaching the banks of the River Greta . . .
a canoeist pauses . . .
before tackling the rough water . . .
then signals . . .
for his friend to follow . . .
before continuing on . . .
further down river
Stopping for a morning break . . .
I took some time . . .
to experiment with various settings . . .
on the camera . . .
and was quite pleased . . .
with the results
Looking back at the path . . .
as it passed under the A66 . . .
an interesting structure from this angle . . .
as it spans the River Greta . . .
and zooming in on its shape
A bit of bright colour beside the path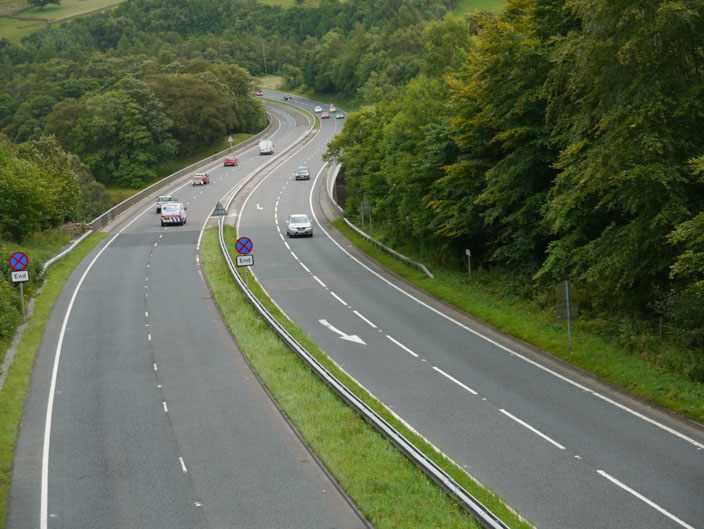 Crossing back over the A66
Back in the woods a tree attracted my attention
Sun and cloud on Skiddaw as I appoached . . .
Latrigg, looking over Kewick and Derwentwater. . .
to the fells around the Newlands valley
Whit Beck - which I crossed earlier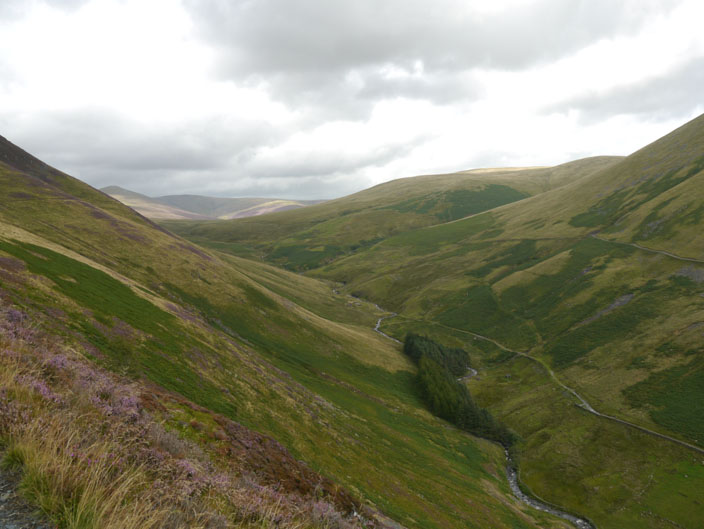 Heading up the Glenderaterra valley - my return route being the higher path on the opposite side
I was surprised that the little mouse remained still long enough for me to get a close up
Heather blooms on Lonscale Crags - as it does on Great Calva at the head of the valley
Looking back down the valley . . .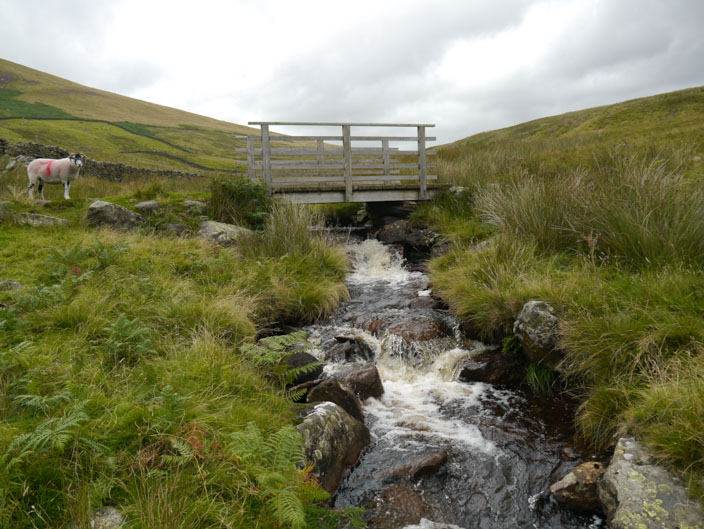 as I crossed . . .
tributaries of . . .
Glenderaterra Beck . . .
then Sinen Gill . . .
before reaching Roughten Gill
Great Calva can be more clearly seen from this side of the valley
Nearing the end of the walk Bleaberry Fell and Walla Crag come into view