Wednesday, 20th August 2014
Walk:
Darwen Moor, Darwen Tower, Sunnyhurst Wood, Roddlesworth Reservoir, Tockholes Plantation
Start Point:
Ryal Fold car park
Grid Reference:
SD 665 214
Distance:
8 miles
Ascent:
1,180 feet
Time:
4 hours
Weather:
Mainly sunny with a cool wind in exposed sections
Comments:

The walk had been planned to start at Slipper Lowe car park but we arrived to find the car park closed with no explanatory signs! Consequently we parked further along the road near Ryal Fold.
Sheila joined me for this easy stroll around the moor and through woodland. A pleasant walk exploring a couple of different paths to those normally used in this area.
Darwen, as we make our way around the moor . . .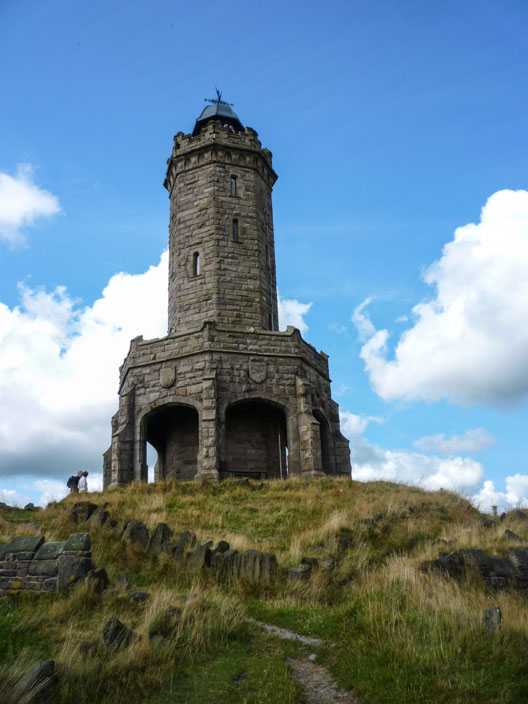 to reach Darwen, or Jubilee, Tower
The heather contrasts nicely with the gorse
The Bandstand in Sunnyhurst Wood
and a heron that doesn't fly away as soon as you spot it
The Tower from Earnsdale Reservoir
Beside Roddlesworth Reservoir an unusual collection of metal spikes . . .
but there is an explanation nearby
Four boats follow the wind . . .
and line themselves up nicely
I wonder if they caught anything?
Dappled shade enhances the woodland
Zooming in on the Tower as we make our way back to the car park